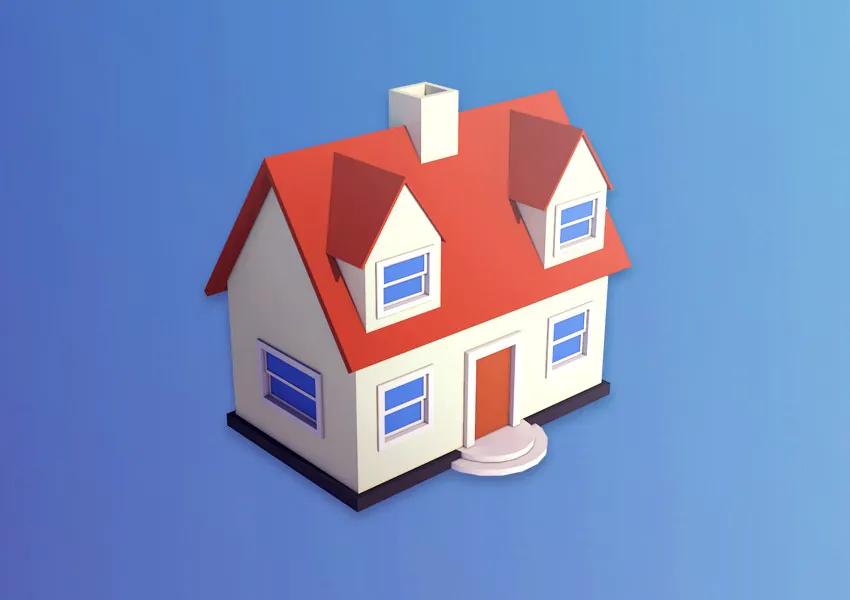 How to Build a 3D Model of a House?
Are you looking for some interesting home-improvement styles and are not sure from where to begin? This blog is essentially for you to create inexpensive 3-dimensional floor plans for your house. A 3D model of the house will give you a clear idea about improvements and renovations that you would like to incorporate in your house, therefore, it is quite a compulsory element while constructing your dream house in addition to fully crafted blueprints and well-formed plans. If you can simply tap on to some tape measures and drag objects on the computer screen then you might as well have the basic skill to get started right away. Here is what you need to do!
Step 1: Measurement Approach
To render perfect measurements of your architectural model you require exceptional space. A 25 Foot Tape Measure with a retractable nature can prove as a useful tool. However, if you don't have it you can also employ other safe-handed secondary options of measurement such as Google's Measure App for Android which comes without any cost, or the iOS 12 Measure Tool App. There are many other online digital statistical scaling apps namely Magicplan for both Apple and Android Users with a monthly cost starting from 3$. All such tools and apps can prove highly accessible to measure and bring together the floor plan.
Length, Depth, Width of all walls, doors, and windows are compulsory. Do not forget to bring the fixtures in places like radiators. The sole intention at this stage is to grab all dimensions of furniture, appliances, and other elements in perfect shape and size. If you plan to sell or buy more furniture, in this case, you may collect the measurements of the products online or the given scales mentioned on the boxes.
Step 2: Finding the Right Software
There are plenty of diversified home design apps that introduce different plans with varying price tags. Build.com and Wayfair are one of the major apps which provide augmented reality pieces for your rooms and houses. If you like to change your house with a brand new look then free version of Sweet Home 3D can help you with it. You can get access to a better user interface by deciding on a bunch of cool and classy shade options. Moreover, such apps provide advanced video tutorials and illustrator guidelines to help you understand and manifest all your energy towards the right 3D modeling direction. Browser-based apps include Sweet Home 3D and SketchUp Free for flawless drawing and rendering purposes. However, the ones with advanced features come in paid versions only.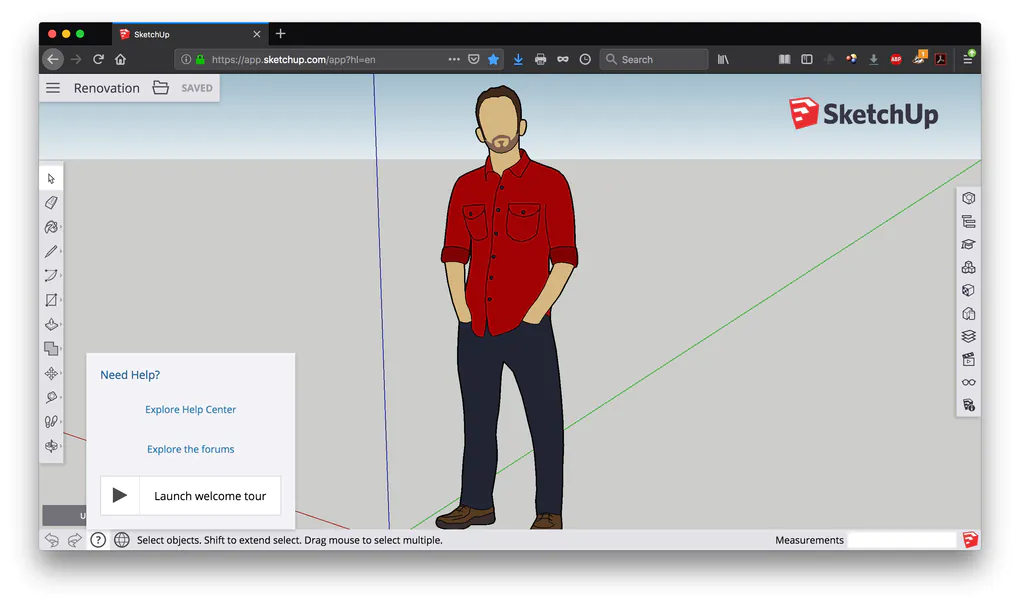 SketchUp is the best 3D modeling tool, which allows you to draw effortlessly between different programs. On the other hand, Planner 5D has a free version, if you want to keep it under your tight budget and still do not want to compromise on results. It provides a wide space for experimentation and specifications. Also, it is compatible with Windows10, the web, and macOS.
Step 3: Setting Up a Floor Plan
The most crucial part of Architectural 3D Modeling is floor planning. Always remember to set a proper scale beforehand. The workspace typically looks like a grid of squares, which represents both feet and meters in numbers. Referring closely to these scales can yield a reliable floor plan. Plus, you can also create walls, doors, rooms, and other major essential elements with the help of such program scales. It is best to look for the most suitable and budget-friendly modeling tool which provides unique features such as dim to high-resolution lighting effects and at the same time can render your furniture easily. It is not a bad deal to look for furniture designs in the software memory. The latest styles can add vigor and glamour to your house's overall taste.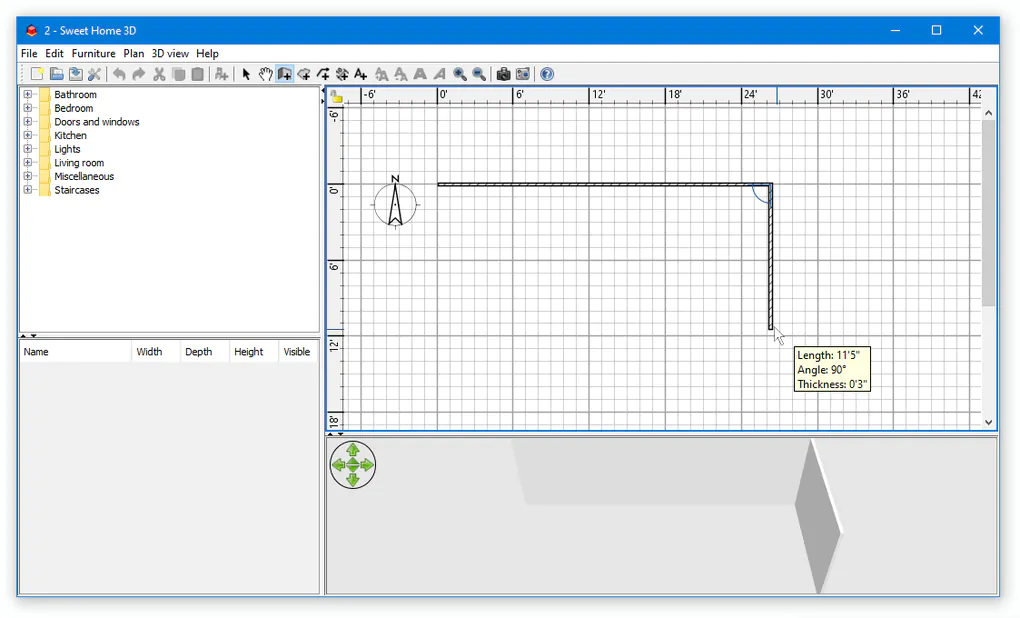 With the help of Sweet Home 3D, you can render every type of design from the program very skillfully. It is advised to use the room of measurements to collect, sketch and plan or remodel your floor plan at times. To create a room from the start, you might look a bit puzzled from where, to begin with, but firstly, do check your programs to select a few reference files or templates according to which the room needs to be renovated and modeled. With a little dragging and clicking here and there you can easily modify all the aspects of your room and eventually the house according to the outline while modeling.
Step 4: Furnishing the Interior
After mapping the room's exterior, let move on towards mapping the interior section with appliances and furniture. Most apps have a built-in object browser window, which you can drag at any time to create 3D modeled items such as sofas, tables, and charts. You can easily locate all the items within the rooms wherever you like them. Such style furnishing requires high-quality app purchasing.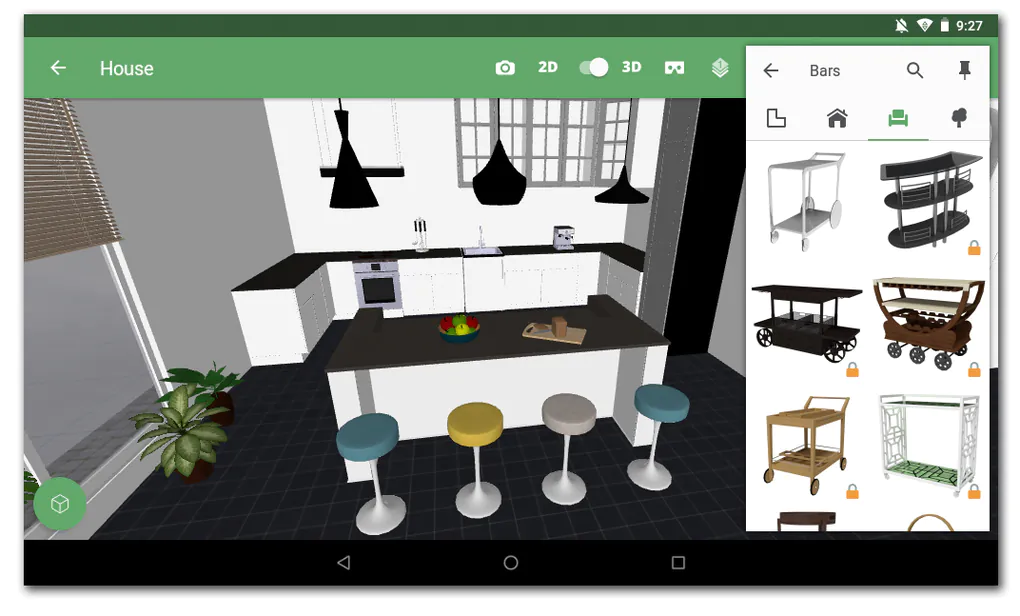 Most of these free apps such as Planner 5D provide an easy rendering of basic in-house object designing. It all depends upon the software you choose to render modeling of your house. Windows, doors, curtains, panels all need an exceptional design and format for renovation according to you or your client's dream house demands.
Step 5: Rendering In 3D
Many apps offer the option of screen split. This proves useful for shifting between 2D and 3D modeling during rendition. The other programs project 2D view side by side the 3D view adds an extra dimension with better results. Seeing everything in 2D and rendering it in 3D gives a real reflection of what the object should look like in space. The natural, the better is the case here. You can also accurately highlight all the flat floor issues that otherwise problematic to detect and correct. Just like, fire sprinklers can block the cabinet doors from opening to the fullest.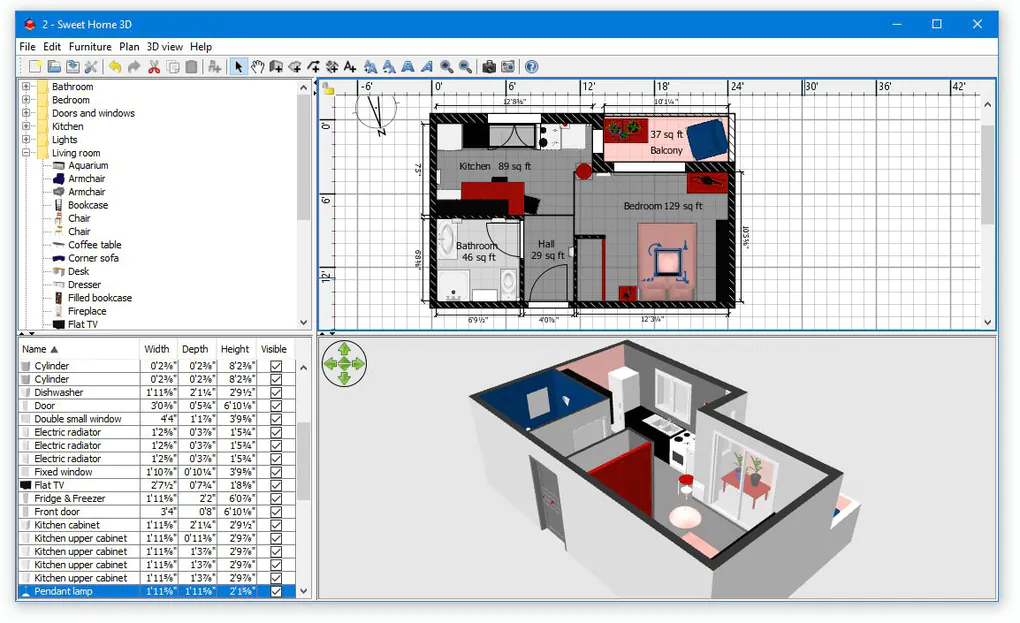 Sweet Home 3D can create all detailed floor plans with extra careful designing demonstrations. With the help of the wonderful app, you can joyfully render your entire apartment and house. If you are satisfied with the created 3D model of your house, it is best to share and publish your model. And if this is not the case, and you find limitations in your proposed model, still you can re-model your designs and finish the job.
How ITS can help you with Architectural 3D Modeling Service?
Information Transformation Service (ITS) has been providing Architectural 3D Modeling Services for over a time now. Information Transformation Services knows all about the modern-day industry and its trends in the Online Marketing Business. ITS is light on the budget and heavy in terms of quality and stature. Our highly responsive and interactive team specializes in 3D Architectural Asset Modeling Services and will note down every essential detail provided by you and in return turn your dream into a real-life realistic or virtual reality. Information Transformation Service (ITS) also caters to a wide variety of services relating to efficient Architectural Asset Modeling and Designing Service. If you are interested in ITS Architectural 3D Modeling Services, you can ask for a free quote!