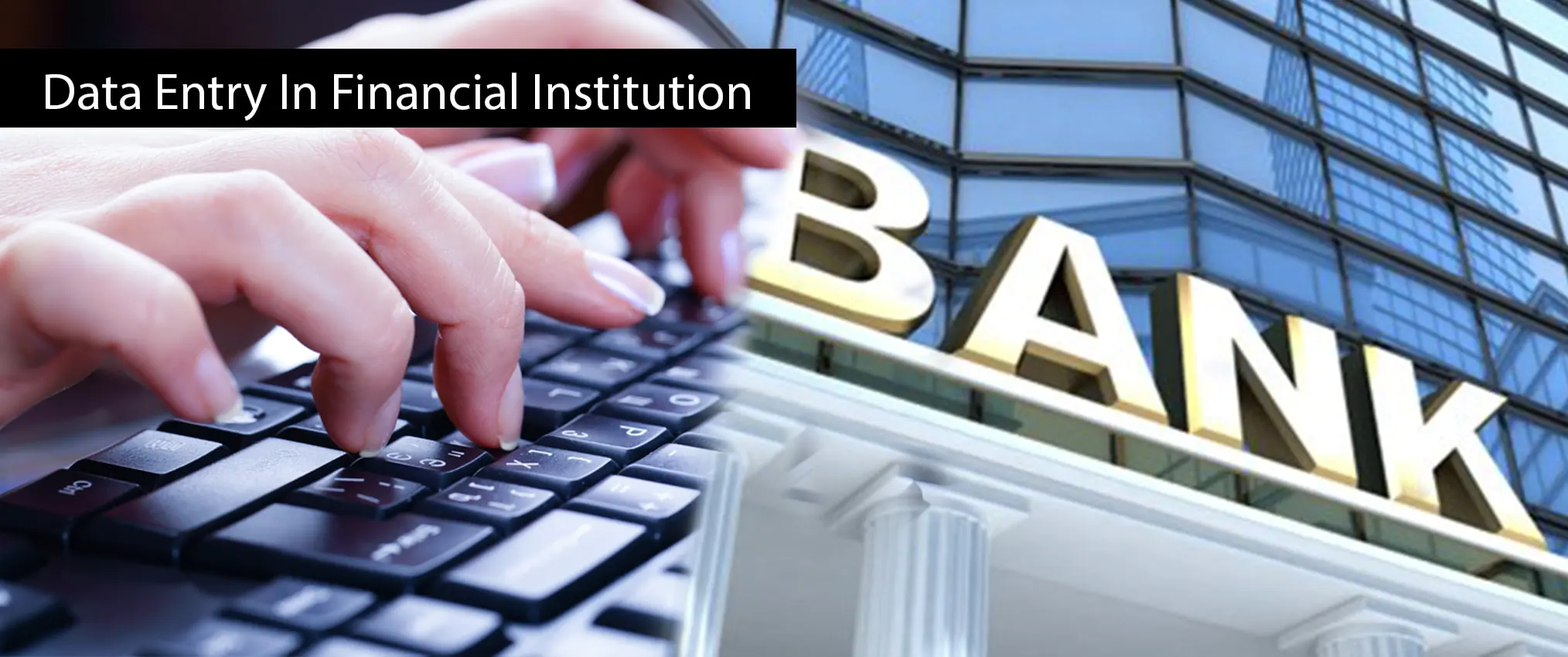 How does Data Entry Help Financial Institutes?
Are you worrying about your banking business improvement? Data entry service puts an end to all your worries by playing a critical and essential role in various financial organizations and investment industries. It proves a vital data management service to create required reports that are needed to be sent to corporate clients and investors within due time. Many business enterprises enroll in the banking data entry industry to address the needs for which the payout. Data entry service has changed the face of financial data processing significantly. From entering significant finances to cashing funds by clients every detail is speculated via an efficient data entry service. More often, the experienced firm in data entry services provides back-end support banking sectors for increased business benefits. If you belong to the banking sector, you can save money, time, and effort by outsourcing data entry services as compared to others belonging to the same field. Customer satisfaction and excellent services go hand in hand by outsourcing bank data entry services at the right time forever.
For every business doesn't matter the size or type, data entry is a very useful asset especially when it comes to financial institutions. Accurate data plays a huge part in building an organization's reputation in the eyes of its customers. Dealing in a lot of numbers is hectic even if you are good at mathematics. Banking/financial data entry is a meticulous task that needs to be managed with precision in data. You can enjoy a multitude of business advantages by hiring an in-house data entry team or simply outsourcing your big data entry projects to a specialist service provider. Even though all businesses benefit from data entry as a whole but financial institutions have special leverage for the following reasons: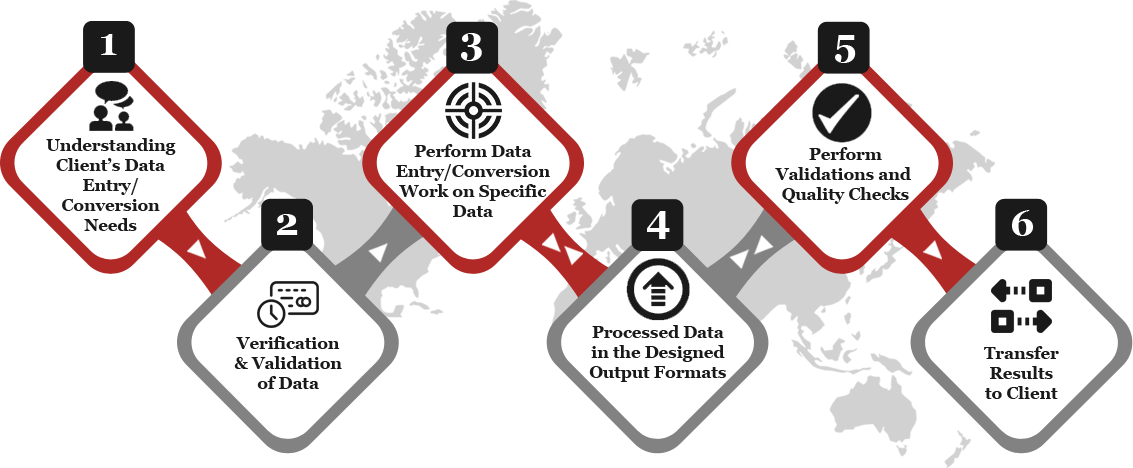 Automated Data Capture
Different business has its specific data requirements. Most of the time businesses utilize raw or unstructured data to handle metadata. Such an approach back-fires as manual keying services are needed for this purpose. Still there exists a higher chance for personal errors than automated data capture. High-capacity machine engines make data recognition easy than you had ever imagined.
Reduced Labor Cost
Mostly, data entry service proves a reliable option to lower labor costs with better financial data capture software solutions. For all those who need to improve their financial business positioning in the banking sector, data entry provides personalized solutions to cover all your business data demands within a minimum time. For saving additional labor costs it is best to outsource your data incentives to a professional service provider and earn business profit.
Manage Bulk Data Entry
Financial institutions face urgency at times to process bulk data input, in such a scenario, managing journal and corporate accounts prove a bit challenging for a non-professional. Such bulk data entry tasks carry critical information of customers for every financial transaction. Such data can mount to huge volumes if left on its own and will result in heavy monetary loss for data entry afterward. Hence, financial institutions need to outsource professional data entry services to meet business data entry requirements on a day-to-day basis.
Maintain Data Accuracy & Precision
The data about corporate and financial institutions ought to be precise in terms of formatting, structure, reliability, and quality. Even the smallest data entry error can hinder data performance and reflect exponentially which can later occur to become huge business losses. Typically, bulk manual data entry comes at the cost of compromising data completion speed and quality. Electronic data processing services help you improve your decision-making capabilities in utilizing well-organized packets of information. With a competent data entry service provider by your side, you can dodge data entry errors hassle-free.
On-time Data Availability
Financial institutions need data 24/7. Every transaction needs to be recorded in real-time. Thus, a dedicated team of in-house data operators proves useful and convenient to pull off this data-intensive task. When you outsource bank/financial institution data entry projects you get modified data concerning speed, expertise, and sources.
Data In Precise Formats For Specific Purposes
Like numerous other businesses data, financial data is to be presented in special formats to be processed for various reasons. As the bank data deals in money, many times a wide range of documents in different formats are sent to government authorities for verification and record-keeping. Your outsourcing partner can cooperate with your data formatting requirements and maintain data integrity during fast data conversions.
Uniform Standard In Data
Financial institutions comply with standard preset data rules and formats. Accounts, journals, balance sheets, loss & profit accounts, and other mandatory financial records need special formats at regular intervals each day. A standard is accepted by higher authorities to personalize database solutions efficiently. Although, these formats may vary from country to country and it is essential to format documents into generally accepted business formats in the specific field. Data entry specialists tend to format all these essential financial data reports into business-specific formats. A data entry service provider proactively manages all your data records via efficient data entry skills on time with promised data quality results.
Conclusion
With the rapid increase in business complexity, it has become imperative to outsource data entry services to effectively manage mass data daily. Paper-based transactions are carried out regularly in banking/financial institutions. Expert data operators focus on providing quality data entry solutions to cater to contemporary business data management objectives and deliver maximum output at an economical price. There are many different formats to suit corporate business data requirements such as PDF format, online sources, excel scanned images, direct database, and manual written documents. Data operators spend most of their valuable time analyzing data quality and structure to suggest high-end database solutions at all times.
Some professional advantages of selecting a professional data entry service include:
Less time taking
Less labor arbitrage
Increased data supervision under well-trained professionals
Reduced storage costs as per the document format
Decreased infrastructural premium
Increased data availability at any place and at anytime
Data back-up facilities
Before you engage in any firm, it is advised to know the entire details and offers as per your business interests. Professional data entry specialists are forever the right person to make your data deals with satisfaction. With expert assistance, you can meet your bright future in no time.
How ITS Can Help You With Data Entry Service?
Information Transformation Service (ITS) provides convenient Data Entry Solutions regardless of any additional investment of staff, resources, or infrastructure. By outsourcing your Data Entry Projects to us your company will be blessed with high-quality and diverse data entry-related options. Such quality service enables your data to be entered in various desirable formats with repetitive, inaccurate, incomplete, grammatically nonsensical words replaced to form better semantic clarity and understanding. Irrespective of the size and complexity ITS Team defines customized packages to directly answer specifically your business big data projects. If you are interested in getting ITS Data Entry Services you can ask for a free quote!