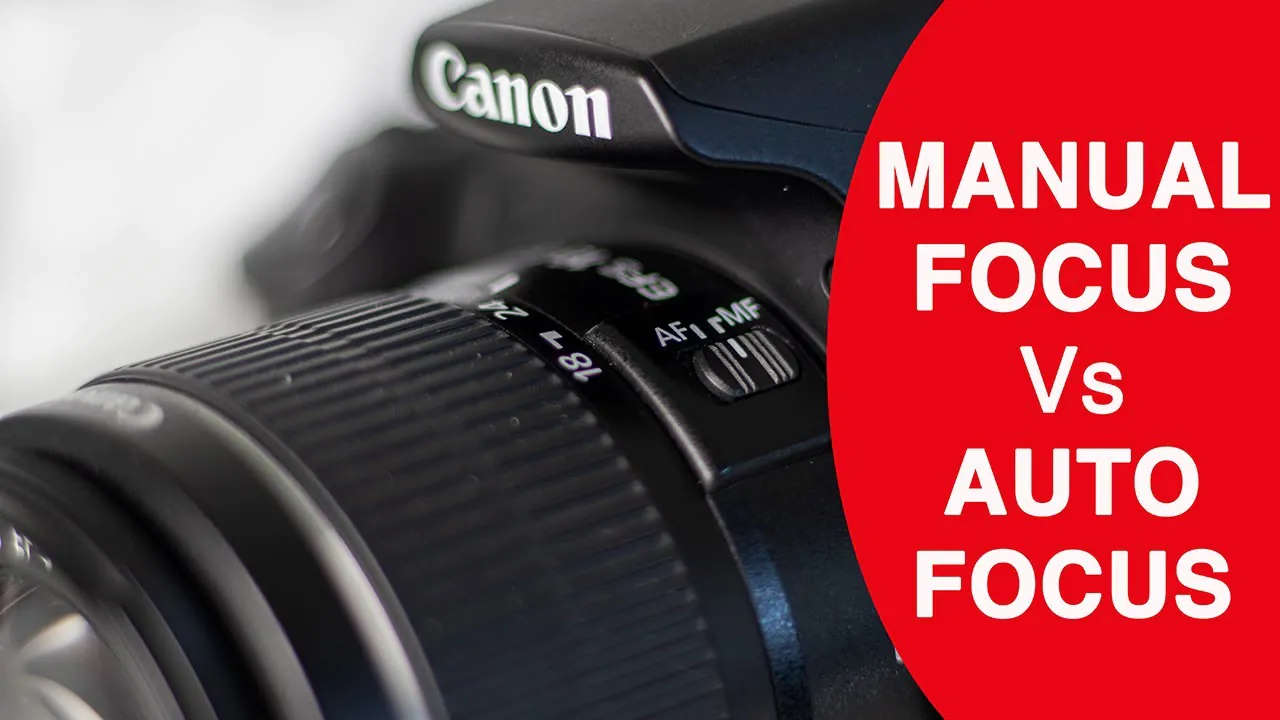 DSLR Auto Focus Vs Manual Focus: Which One Is Better
If you are a photographer you must be aware of the fact that the right amount of focus is essential to maintain the quality of your images or videos. To shoot crisp and aesthetic scenes it is ideal to use modes whether auto or manual. In this blog, the debate is all about which kind of focus suits your business interests to the fullest. In certain situations, you can capture cinematic scenes using autofocus modes i.e. DSLR autofocus and at other times you can easily make the most of manual focus modes concerning your photography initiatives.
Therefore, if you are wondering which type of focus suits your photography interests then to answer this popular question you must develop a sound understanding of all the pros and cons of DSLR autofocus alongside manual focus. First, let us begin with the basic concept of autofocus what it is and why we need it. Autofocus is generally referred to as the phenomenon when you let your camera set the focal point or point of focus in your photograph. Manual focus is when the user sets the focal point in your photograph. Both these types of focus modes are expected to set the point of focus to click clear images of the product or object of your interest.
Manual Focus Vs Autofocus – Which One Should I Use?
Many advanced DSLR cameras support built-in DSLR autofocus modes and manual focus modes. Here are a bunch of attention-grabbing reasons for both autofocus and manual focus modes that you should opt for to accomplish high definition results –
Shooting in Low-Contrast Scenes
Autofocus systems critically rely on contrast to recognize objects that play a central role within a scene. When the match is not made between a heavy backlight and a sharp contrast the ability of the AF system to focus on an object is impeded. On the contrary, manual focus allows you to focus on your core subjects even in low contrast scenes to capture high-quality photographs.
Shooting in Low Light
Autofocus systems depend critically on the average light required to focus on the central object. Therefore, in depreciating light or low light environments the autofocus systems perform below the mark. Even when the AF systems mark is improved a little they will still fail to focus in low light conditions at some time during the shooting. While on the other side we have a manual focus which can best function in low light conditions by precisely telling your camera where to focus to capture sharp images of your subject.
Shooting in Scenes With Many Objects
If your scene includes multiple elements, it can confuse the focus point of your camera's autofocus system. This is mainly due to the reason that AF systems are infamous for becoming confused by foreground subjects. Therefore, if your subject lies in the very middle of the scene or the background then it might as well not be captured via the AF system. In this scenario, manual focus lets you choose the subject within multiple elements to focus on within a scene shoot. Manual focus is a safe option to manually adjust the focus on your subject of sheer interest.
Precision
Even when the AF systems have been trusted and employed over the years when shooting distant images or still images yet the results are not very accurate as they should be. Even though the autofocus systems have been updated over the passing time but manual focus stands out in providing desired results in still conditions for example in landscape photography where one needs to shoot objects in the distance projected against a still background.
Speed
In comparison, AF systems are far quicker than manual focus systems. If you intend to shoot fast-moving objects such as a sports player running or an apple dropping from a tree or a bird's flight then AF systems should be on your go-to list. The well-suited focus system is more advanced to capture object movements even if it is not visible to the naked eye. Whereas, manual focus is not recommended for capturing fast-paced objects since the focus point keeps shifting during the shoot which requires constant manual focus change.
Shooting Magnified Scenes
If you are interested in macro photography and want to capture various scenes comprising higher magnification then manual focus can serve your purpose rightfully. This is because the AF system finds it difficult to determine the object of focus at high magnifications. Therefore, the AF system performance is hindered in such conditions. Manual focus usually opts for the precise shooting of objects at high magnifications. Hence, manual focus systems are an appreciable choice for macro photography. Using a manual focus system you can efficiently pick out your objects of interest from a magnified scene with abundant elements.
Conclusion –
Concluding this debate with all the facts and conditions situated above we can suggest excelling in both kinds of focus systems i.e. DSLR autofocus and Manual autofocus systems. You can effectively judge which one suits your photography challenges better as every project's nature is one of its kind. You can make things simpler by adhering to the principles given in the aforementioned points. When we look at a high contrast scene our eyes adjust to the result quickly.
Our eyes make the aperture wider or narrower depending upon the scene contrast. Cameras do not work in the same manner you only have a single set of settings to accomplish the best result. Therefore, to deal with high magnification scenes go for manual focus systems whereas you can always shift to DSLR autofocus systems when you encounter fast-moving objects against a still background. All these rules are certainly flexible when you experience a mixture of different conditions. It is always a better action to study your project requirements n theory before diving into practice. Nonetheless, it is always risk-free to outsource your photography concerns to some leading third-party service provider to conduct image post-processing and save you from unavoidable fatigue.
How ITS Can Help You With Image Enhancement Service?
Information Transformation Service (ITS) has been offering a wide range of photo editing, manipulation, processing, enhancement, clipping, and enrichment services for over 30 years now. We leverage experienced image editors and professional photographers to provide dedicated results with the help of special image editing tools. As a leading service providing company we have acquired all the capabilities to undertake all sorts of image editing assignments at affordable packages. If you want to benefit from advanced image editing solutions and take a productive route toward success then wait for no further to connect with us. If you are interested in ITS Image Enhancement Services, to proceed further ask for a free quote!