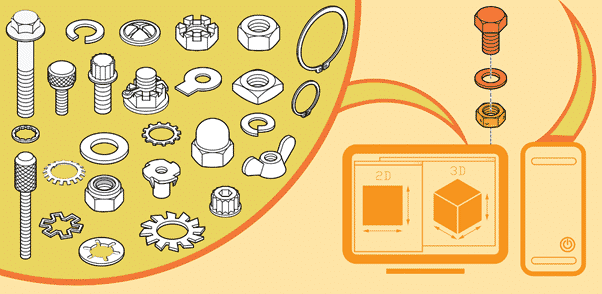 Communicate with your Clients with Technical Illustrations!
Have you ever heard about technical communication? Even if you have not heard about it, you must have to interact with it. Technical communication is aimed to deliver technical information to the non-technical cohort. Like any other sort of connection, technical communication can be text-based, graphical, or visual.
What is a technical illustration?
If the technical communication is carried out by using the visual aids, then it is termed as technical illustration. Among all the means of technical communication, the technical illustration is the most effective way to convey the information to the targeted audience, the visual aids not only convey the message swiftly but also a mean of better comprehension.
Who can use a technical illustration?
If you are:
running a company which is a technical service provider
in the manufacturing business
an engineer
and want to describe your services to the non-technical cohort without using the technical jargon then you can take the assistance of a technical illustrator.
The better the understanding of your customers, the more are the chances of your prosperity. Many service providers overlook this factor, and then it results in a comprehension gap between the company and the customer. So in whatever field, you are just trying to communicate with your clients effectively.
How ITS can help you with technical illustration?
Till now if you have made up your mind, then Information Transmission Services has much to offer you. A skilled team of technical illustrators can grab your ideas and can skillfully transform it into a creative illustration:
Line drawings
Exploded view drawings
Schematics, Ghosting
Cutaway drawings
Sectional & Exploded Views
Above are all the sorts of drawings that the team can provide you as we design custom based technical illustrations, so our experts make sure that they have fully understood the requirements of the client. We need very little to start with, even you have subtle details, or the idea is still foggy in your mind. ITS team can brainstorm a creative illustration for you.
What ITS Is offering?
Information Transformation Services has served valuable clients over a decade and has gained exceptional skills in the technical illustration niche. We have worked with varied clients and have provided them with highly detailed technical illustrations and drawings, which were used in turn for various applications. Till now, ITS has worked with agricultural, medical, automotive, and electronic companies. If you are running a manufacturing business, then our team can also help you with the technical illustration in the user manual, product guide, and maintenance protocols.
Currently, ITS is offering the following technical illustration services:
Cutaway Illustration
Graphically Enhanced Photographs
Vector Art
Digital Illustration
Prototype Product Illustration
Illustrations for manual
graphs
Exploded view
charts and more
Instructional diagram
Traditional Pencil Line Illustrations
Why ITS?
There are many reasons we consider our services best to serve you. However, a few distinctive points are:
Experienced designers:
We currently own a large team of skilled designers who can provide you with
CAD illustration
2D/3D illustration
technical illustration
textile illustrations
3D printable illustration
scientific illustration
mechanical illustration
electrical illustration
fabric illustrations
so we can serve you almost in any way.
Unlimited revisions:
ITS stands by the customers unless the client approves the designs. Although our team designs the illustration as specified by the customers, however, we believe that there is always room for improvement, this the reason our company offers unlimited revisions until the clients get the illustration which they expected.
Outsourcing:
You can outsource your work to ITS, and we duly understand what it costs to hire a designer for a full-time job. So we instead provide an economical solution to companies to get the assistance of the lead designers whenever they want.