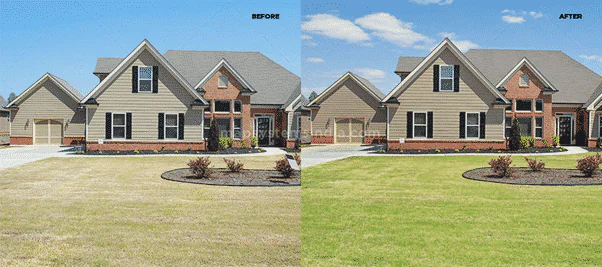 How Real Estate Image Processing Services can Convince your Buyers?
With time the real estate market has grown enormously, this calls for greater competition. With this immense competition, you surely cannot overlook even the small detailing. Turning your visitors into long term customers is undoubtedly a difficult task, and you have to stay vigilant in every aspect of marketing. If you have been in a real estate business, then you can quickly evaluate how much integral role good photography pays. The right image, apparently attractive and appealing, can buzz the interests of your customers into the property. So the positioning of the excellent photography in enticing the customers is undoubtedly undeniable.
Who needs to avail image processing services for the real estate business?
Do you also struggle with taking good pictures? Is it difficult for you to manage with a bunch of clients? Worry not even the professionals suffer too for taking the apt images from the marketing point of view. So we have got all these problems covered for you, neither you have to struggle for spending hours taking good pictures not you need to hire a professional photographer all you need to do id to avail the real estate image processing services. Captivating and enticing photos of the property; yards, offices, homes, visually attract the customers to have a look at them and can hopefully compel them to buy those.
What is real estate image processing?
Real estate image processing is done on a particular image editing software; they can bring the casually taken images to the classic marketing standard photographs. These edited photos revamp the beauty and subtle detailings of the property and surely help your customers to make a better choice.
Particularly If you hire these services, then editing and retouching fix the following aspects:
Photo color correction
white balance adjustment
background enhancement
objects removal/adding
by this editing and retouching, you can enhance the property and interior photographs.
How can real estate image processing enhance photographs?
The professionals can alter the photos as long as they don't seem perfect to you; however, the following are the few services to make you acquainted with real estate image processing:
Colour correction:
Background colors and the level of brightness plays an integral role in enhancing the photographs. Although it may sound basic to you, the changes in the tone and sharpness alone can make your picture bland picture look brighter. The basic retouching techniques can take ordinary photos to the professional marketing value.
Color removal:
The source of the light in the photoplays an integral role in the photographs; the professional photographers keep a check on this parameter. Like if the source of the light is a bulb, then it will give a yellowish or bluish hue to the indoor photos which may ruin the overall vibe. Similarly, during the indoor shots, the darkish window tints make the whole room look darker and narrower. These color corrections are not only integral for the indoor shots but also a significant parameter for the outdoor shoots too. The greyish and darker skies make your property look slightly dull. Obviously, with loads of other works, this subtle detailing is often ignored. But real estate image editing services can help you with these color corrections. The color cast removal can remove all the obnoxious tints appearing in your photos and make them pop brighter.
Noise reduction:
The appearance of the noise in the images is most probable if you are using a low-quality lens, low light or due to pixel density. However, these hazy dots are a significant obstacle in gaining clarity. If the noise in your photos is so evident that it is making it unappealing the surely they will grab the attention of the customers. However, a professional real estate image editing service provider can fix these issues for you with variety of tools and techniques. This will result in making your photos looks more vibrant, brighter and more compelling.
How can Information Transformation Services help you in real estate image processing?
We proudly own a pool of expert image processing professionals. Through years of services, they have not only honed their image editing skills but also have gain expertise in real estate marketing. Our experts are well aware of the newest trends in the real estate market and can retouch your pictures in a way that are compatible with the real estate market level. ITS has handled large-scale projects with narrower deadlines but haven't compromised on the quality. We have helped our valuable customers to stand out in the market.
Why ITS is providing the best real estate image processing services?
creative and quality solution
giant team of professionals exhibit tremendous production quality
ISO 9001:2015 certified, reliable services
Work with customers globally
Fastest turnaround
24×7 services
Customized solutions according to client's requirement
Encrypted services
your data is safe with us!