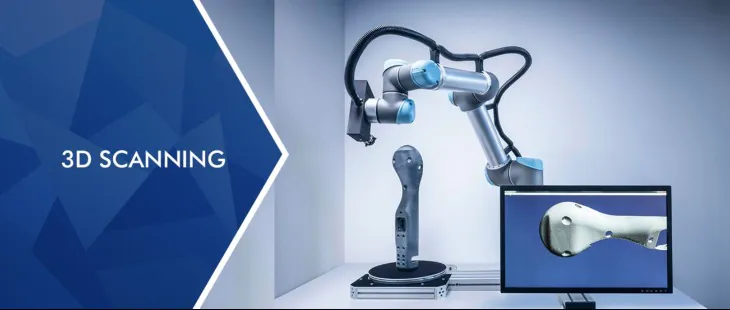 Benefits of 3D Scanning For As-Built Documentation
3D Scanning Services typically for As-Built Documentation prove authentic for improving construction processes. It allows accurate site measurements reducing the project overall expense rate. 3D scanning method collects information regarding construction measurements with 100% precision. The method is a breakthrough in the construction sector to lower modification orders and other technical errors in the field. Stakeholders reduce construction costs and achieve results before deadlines via 3D scanning to effectively update as-built documentation.
As-Built Records are produced as per the information that is subsequently submitted to construction contractors handling the project. The as-built records serve as a valuable point of reference to successfully represent the environment and reflect normal industrial operations for any commercial facility. Supplementing old or typical as-built records that are produced through survey data collection methods combined with 3D scanning is reserved for bigger projects worth a million dollars. A 3D Scanner is regarded smart invention to generate a digital twin through the process of laser scanning millimeter reality capture.
As-Built Documentation
As-Built Documentation purpose is to allow precise depiction of actual field conditions. There is a perfect mismatch between the formal set of construction drawings and the developed actual design. As-Built Documentation provides seamless tracking of all the occurring changes n these designs. It proves useful during each of the construction and design phases. Especially when rebuilding astounding public spaces and modernizing mechanical spaces as well as manufacturing plants. Before you can upgrade your designs or carry out renovation procedures you must take notice of what is already in position. Stakeholders can experience the made changes during the construction design proceedings with the help of as-built drawings. Thus such drawings prove as a good reference point to maintain facilities and renovation changes.
As-built papers depict the actual project accurately for stakeholders to make informed decisions in time before applying for any additional changes to the under-construction building. To carry out proper renovation procedures on a building, a blueprint of the existing structure is brought under the focus of the stakeholder. Contractors must focus on the accuracy of the records, inaccurate as-built documents bring a higher risk of planning errors and might as well increase cost overturns. As-built documentation yields timely and efficient records of almost anything ranging from office spaces to mechanical rooms and so on. With such perfect results, you can make confident real estate decisions during the design process without having to stress about unbearable building errors after completion. Comprehensive as-built documents speed up the commercial building design and the whole construction project. For better and far-reaching results 3D scanning technology does the trick.
3D Scanning
3D Terrestrial Scanning is a popular technique that is used to precisely gather high-quality spatial images with millions of coordinates. By using 3D scanning you can examine any location as-built documentation hassle-free. Scanning technologies create 3D scan data within a virtual world like you are inside of any manufacturing factory. 3D scanning benefits do not stop with this the millions of coordinates (point cloud data) can be utilized to create CAD models. These CAD models are used for comparisons or rebuilt purposes. Thus, for successful pre-project construction and post-project quality assurance measurements 3D scanning technology is the way forward. 3D terrestrial scanning for as-built documentation can readily increase efficiency, accuracy, productivity, and lower the costs of construction projects for your business.
Benefits of 3D Scanning for As-Built Documentation
Businesses companies employ 3D scanning to create as-built documentation and records that can reap the following business advantages –
Enhance Accuracy & Efficiency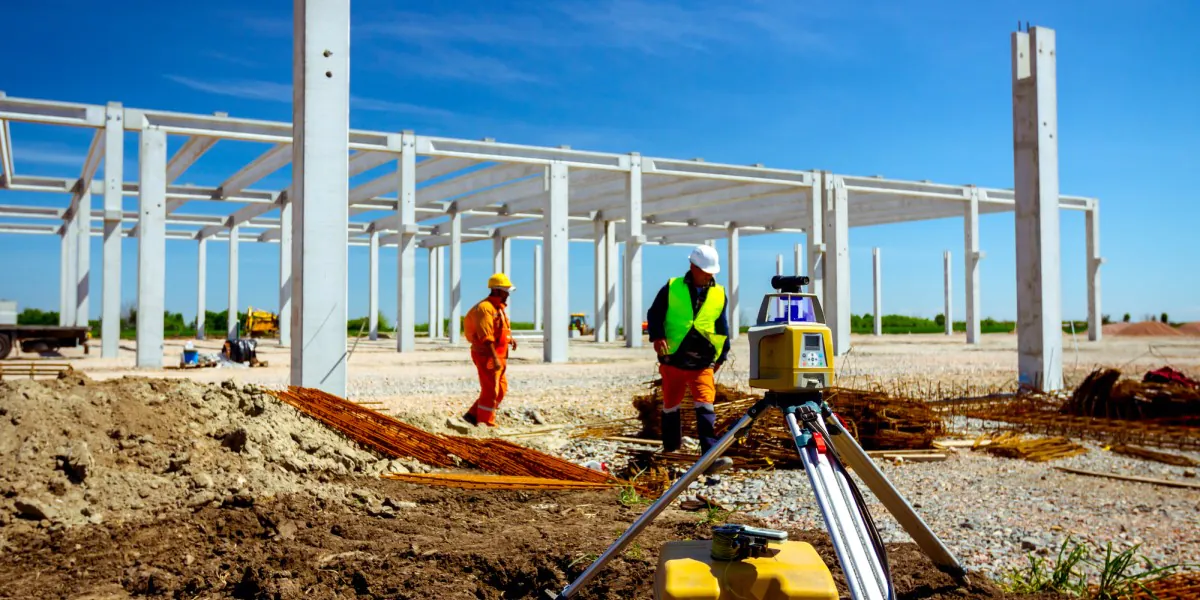 3D terrestrial scanning generates high-quality and comprehensive measurement scale data. As a result, the as-built documentation created using such type of data outperforms in terms of both accuracy and efficiency. Such remarkable results help lower the error rate and the requirement of additional measurement team members to perform the task on site. It helps reduce the number of site visits to save you more time.
2. Enhanced Productivity
Do not underestimate the accuracy standards of as-built documentation, the higher the accuracy the faster your firm can complete the project without wasting labor and planning. 3D terrestrial scanning can further minimize required field modification of new equipment thus allowing fixation of designs without making them an expensive onsite issue. This results in timely project completion according to schedule and within the estimated budget.
3. Cost Benefits
When compared to older means of surveying information (manual surveying), measurement accuracy was hampered to an extent. But with the use of 3D scanning for as-built documentation the data collected is exceptionally original and accurate. If you belong to the industrial sector and want to save money, you should consider a 100% data accuracy level as your topmost priority. Less thorough documentation favors fewer data points which in return reduces cost and increases response rate. You must consider capturing even the minutest details of the broad plan, building/room, and physical structures. Overall, a 3D scan covers almost all details and demands of the project but you must seek different methods to pick one that best meets your business demands.
4. Visualization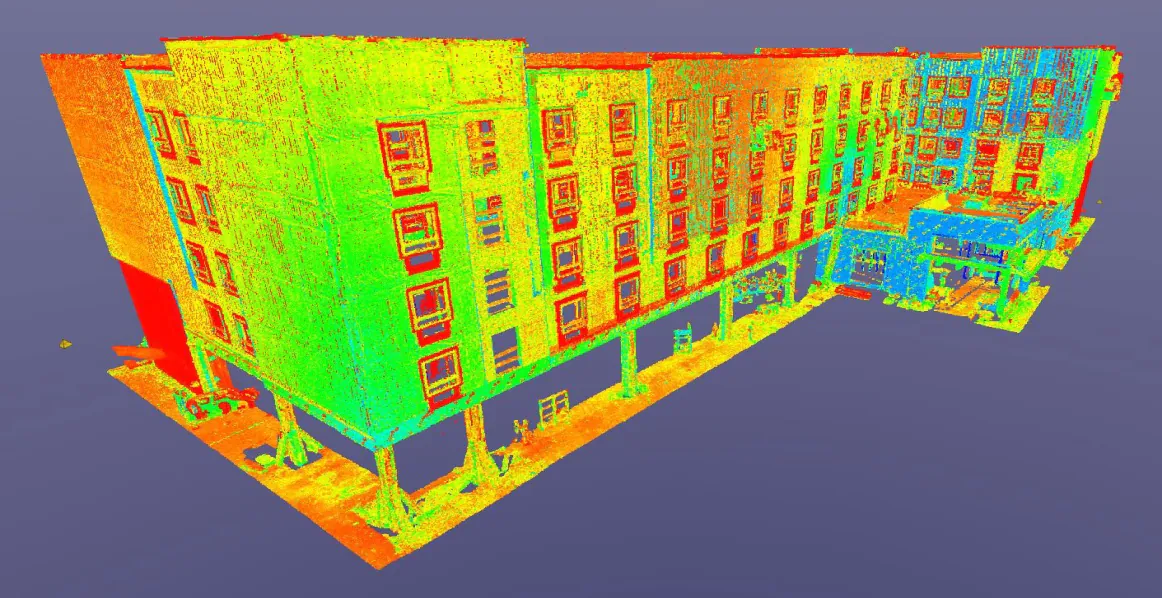 Perhaps you are interested in design drawings to match the structure of the building or you might be looking for close interaction between mechanical features and structural characteristics. Then this good news will be of great help. 3D scanning simplifies concept execution and evaluation by all means. One popular application of 3D building is that it can accurately scan all information to generate a real-time CAD model for designing, documentation, and other reasons.
5. Compliances
Manufacturing plants, in particular, must be subject to environmental and health safety standards with the ultimate goal to minimize harmful environmental effects and to protect personnel. As-built documentation is necessary for allowing manufacturers to take avoid any safety violations during the manufacturing process. Data recorded by a 3D building scanner can be used to effectively demonstrate the mechanical areas of the plants that are in sync with the accepted standards and norms of the area. One of the basic advantages of adopting 3D scanning for as-built documentation development is that it proves economical and enhances data quality. If you plan to create as-built documentation without a 3D scanning service then it will prove an expensive and time taking process.
How ITS Can Help You With Architectural 3D Modeling Service?
Information Transformation Service (ITS) has been providing Architectural 3D Modeling Services for over a time now. Information Transformation Services knows all about the modern-day industry and its trends in the Online Marketing Business. ITS is light on the budget and heavy in terms of quality and stature. Our highly responsive and interactive team specializes in 3D Architectural Asset Modeling Services and will note down every essential detail provided by you and in return turn your dream into a real-life realistic or virtual reality. Information Transformation Service (ITS) also caters to a wide variety of services relating to efficient Architectural Asset Modeling and Designing Service. If you are interested in ITS Architectural 3D Modeling Services, you can ask for a free quote!