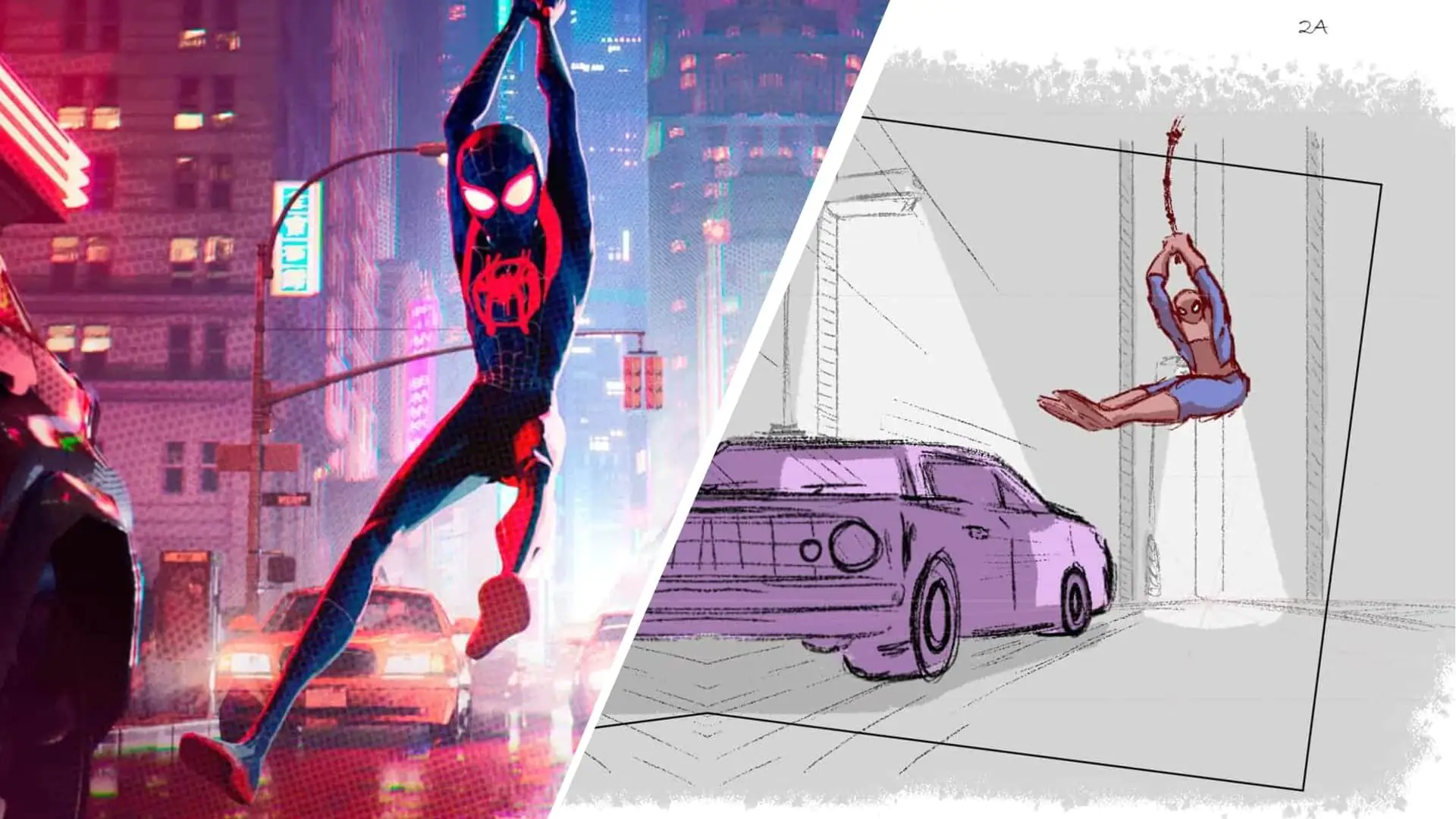 Animatic Vs Storyboard: What's The Difference?
"Animatics" and "Storyboarding" are often confused with each other however these terms are not different lexically but in their functions as well. Without wasting a second more let us begin differentiating the two terms with plausible facts. An animatic is defined as interconnected series of images of a pre-visualized event and a storyboard is associated with storytelling animation.
What is an Animatic?
An animatic is commonly referred to as a series of storyboard images that have been subjected to pre-visualization n a preview animated film, video game, or any show. An animatic can range in animation length and overall budget. While static storyboard frames show well-timed shots. Other common animatic types include detailed camera pans and other general animation effects.
What Is An Animated Storyboard?
When many images are played in a sequence often well-timed with suitable background music, then such a phenomenon is referred to as animated storyboarding. Generally, a first draft of the voice-over or audio soundtrack is added to enhance the overall picturesque effect. An animatic artist times each shot to perfection to reach the level of creative excellence in terms of in-between movements. Animation studios use an animatic to address animation workflow and ensure that all the steps are performed in a precise manner just as planned. This saves a lot more time and budget at the same time proves economical for your business.
Why Do You Need An Animatic?
When working on a short animation, movie, or TV show, you can break the scenes into multiple shots which can be worked on separately. When completed the shots can be combined to form a single scene. This is even done today by professional photographers when they take wedding shots and turn them into astonishing wedding movies. A storyboard artist can accurately map every shot by just having a closer look at it. In cases of short animation, you can get the job done with just a storyboard however if you are required to create longer animation films that are longer than a minute then timing and pre-visualization are necessary.
Here designing an animatic creates a major difference. From the standpoint of a professional, you should know how long the animation shot will be seen on screen so you need to make adjustments accordingly.
The number of resources and time it will take to animate the scene.
How many artists should work on the whole animation project?
Your maximum budget to which you must stick to.
How to distribute shots to artists so that they don't get overwhelmed with the burden.
To check if your animation meets any length constraints or is it free form?
An animatic is critical if you need to craft a creative story that flows naturally. In an inaccurate animation, you can observe awkward pauses. You can better identify whenever a scene feels absurd or rushed. Animatics allow directors and editors to set a sense of direction of the animation and make cuts where needed. In a nutshell, animatics save your time and prove budget-friendly in the big picture.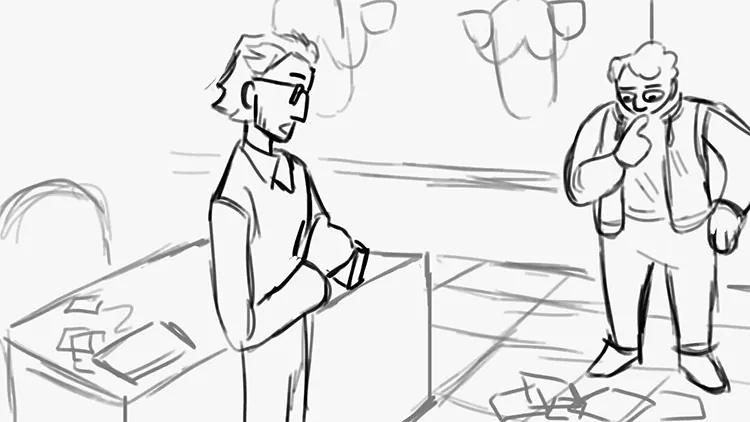 Animatic vs. Storyboard: What's The Difference?
The storyboard is a connection of various images that tell a story. Dialogues and music are essential parts of a storyboard. However, an animatic is a very general video of an unfinished animation by combining a series of storyboard frames. It is critical to note that you can't create an animatic without a storyboard at first.
Do Animatics Contain Any Actual Animation?
Sometimes, a complex action might need to be timed out. In such a situation the animator will know when this needs to happen. It all depends on the level of complexity of the animation project and the artist's personal preferences. For example, the animatic attached below for the song "Feel Good" by Gorillaz. The animation is kept simple and classic to not go beyond the camera movement.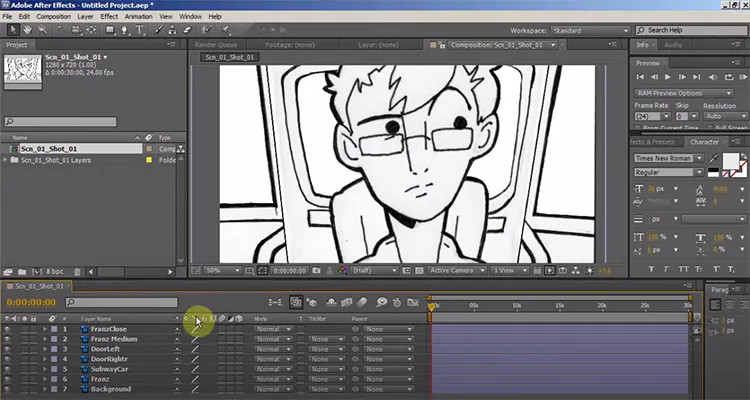 Which Software Is Used For Making Animatics?
It all starts with a storyboard. You only require a storyboard or sketches on paper, Scan each image you want to save from your storyboard frames. You can either download digital drawings from software tools such as Photoshop. You can utilize specialized software like Boards to perfectly time and link images together. Other software options include Adobe After Effects, Adobe Premiere Pro, and other video editing programs. The main objective of an animatic is to define the piece timing of a moving shot. When a soundtrack is added it becomes easier to perceive a sense of the final product. Animatic is created by filming sketches or drawings with a focused camera and then editing is performed to stitch various scenes together.
Animatic Vs Animation
Animatic is used to plan and execute animation or other low-resolution images with perfect timing before completion of the final product. An animatic serves as a reference for the final animation and is considered a key component of the animation planning process. Different scenes can be linked together with timing to guide the final animation. These timings are then used as indicators by animators working on product animation.
What Are The Perks Of Having An Animatic?
Animatics are quick to produce
If you have already with you a storyboard of your animation or film then you can easily make an animatic with the help of storyboard images. Specialized animation software tools like Boords enable you to skillfully turn all your storyboard images into animatics in minimum time.
Animatics are a reference point
When you are adding final retouches to your animation you can refer back to animatic to get a reference for frame timing when storyboarding. Without an animatic it will become difficult to get exact details of your film. Or else you would end up losing sight of the overarching story that you intend to showcase to your audience.
Animatics help you make quick changes
Animatics require rough drafts of sketches and not final images. In this way, you can utilize every scene without having to feel bad about abandoning one.
Animatics create consensus
An animatic enables your team to see images in motion before having completed the final product. Therefore, it is an excellent opportunity for stakeholders to center their thoughts on how a product feels for the creative design team to make any final changes to the product design.
Animatics save you time (and money)
Nonetheless, animatics prove useful to get a sense of the perfect timing of a product without having to spend long business hours in the film as in the case of animation. They help you to build on a perspective before committing to time and resources. Creative animation and film is an expensive industry but animatic is an efficient way to bridge gaps between animation production and planning for your business.
How ITS Can Help You With Concept Art Services?
At Information Transformation Service (ITS), we offer a wide range of concept art services from which you can benefit from our economical packages. If you are interested in ITS Concept Art Services you can ask for a free quote!