8 Best Practices To Optimize Your eCommerce product Images
Do you wish to optimize or standardize your product images instantly? By giving a read to our blog you are going to learn how to make merchandise decisions for your customers by viewing your product images online. The eCommerce product images enhancement, manipulation, and seamless editing have gained immense popularity within very little time. The service has itself become a profitable jargon nowadays. Therefore, the significance of preparing unique product content has become imperative to process image optimization in every eCommerce domain. But often the core ingredient is left untouched or is ultimately neglected by retail owners. Standardized product images are the most sought-after elements within an online eCommerce store.
8 Best practices to effectively optimize product images include –
Maintain product image size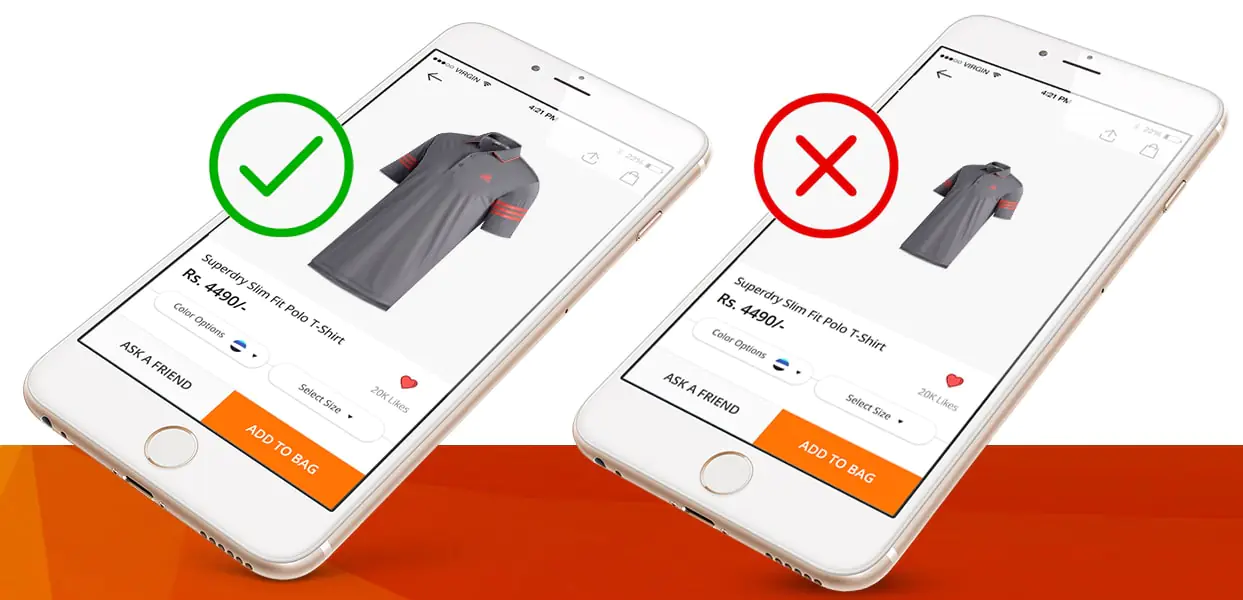 There are three main kinds of product mages used within eCommerce websites. Namely, small thumbnail, Medium, and zoom images, in earlier times, images could be properly listed with various resolutions, for example, 100×100 for smaller objects, 500×500 for medium product images, and 1000×1000 for zoom-in images. In the advanced age, all shopping cart platforms have in-house software technologies to handle product images based upon the company's structural format. In this way, you can easily reformat, resize and download images to the certain themes required size.
Maintain equal background spacing around the product image
Using similar background replacement techniques to use the same background or color for every company product to make it more personalized at the global platform. But it is important to remember that maintaining equal background spacing can be a bit challenging. You can have a clear idea by referring to the image attached below –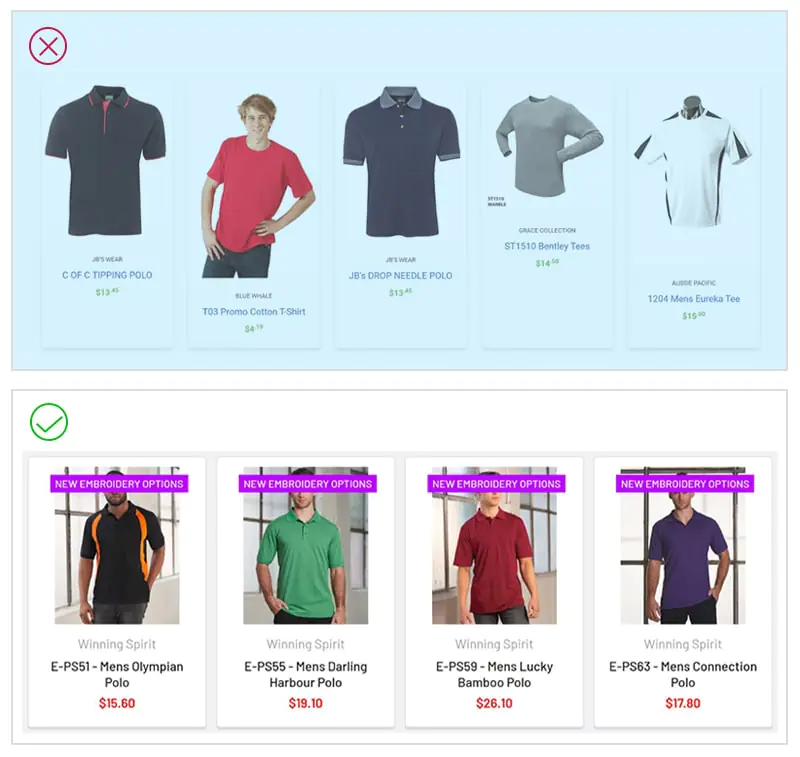 Retail platforms compress their product image sizes whiles uploading them on the website, this step helps in giving equal background spacing to maintain product images display with full clarity. Not doing so will yield unstructured product images and this will significantly reduce the beauty of the product and eCommerce online store at the same time.
Use background color for every image
The advantage you get with an eCommerce store is that you get the same default background for all your product images. With more than one brand of product lists, you can use vendor product images as well. Nowadays, the subtle white background is most desirable for customers. By using the white background you can make your product's images more visible and easy to zoom in by customers.
Use same background images in listing pages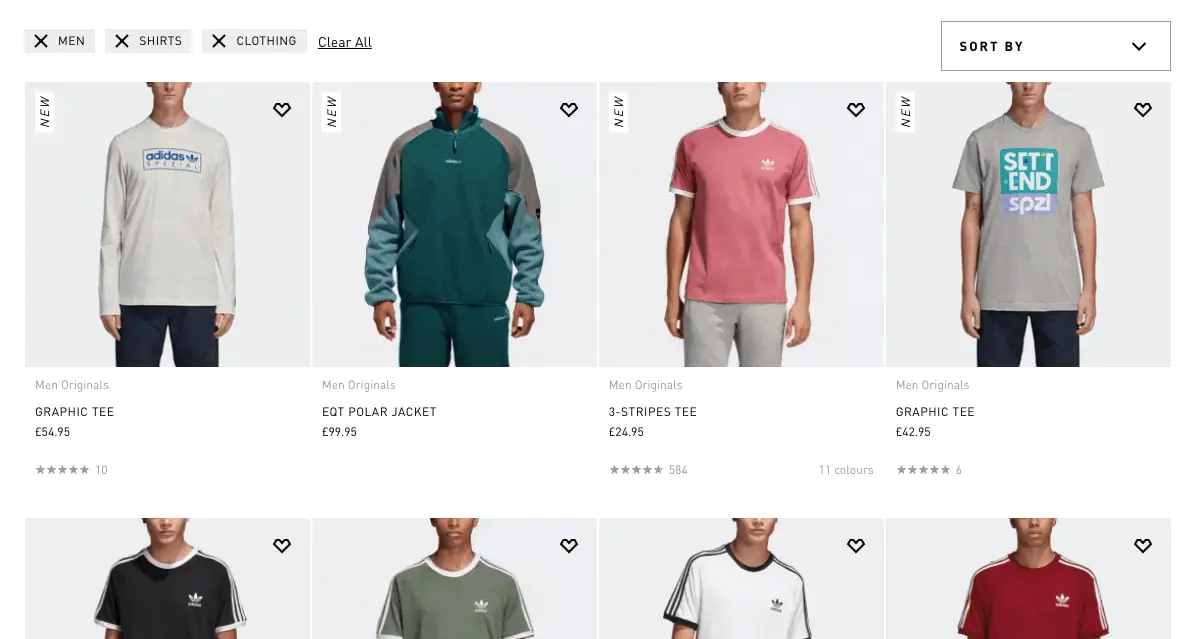 The product listings page falls next to your company's home page in importance. If you pay close attention to your e-store, you will see many types of product images such as zoom images, additional views, usage of images, different angles, etc. Product listings are done based on the background colors. In this way, you will unknowingly help users to remain attracted to your brand products. Hence, it proves a major turning point n your eCommerce career to upload vibrant and well-formed product images for every product you offer. On the other hand, listing different product photos on the listing page can make the user feel bored immediately.
Use best file format
Popular product image formats include GIF, TIFF, PNG, JPEG, and many more. If you are unable to use the best-suited image format then as a result, it will harm your e-stores performance, reputation, ability, and appearance. The important thing is to increase the product page's speed by using efficient formats to load images quickly. Of these, the JPG file format is the most widely used because it is compressible and allows the user to see all colors. In addition, you can effectively resize your images by keeping the quality intact during the image processing phase.
High-Quality Images

Do not forget that you are doing business over digital platforms. It is your responsibility as a retailer to ensure consumers are satisfied with your marketing products completely. Only by assuring consumer experience you will gain your brand credibility in the eyes of the client and enable them to return to your retail outlets again. You need to give all the perfect angles of your products to the customer. By utilizing low-quality images users can not zoom in as it will eventually blur the images. Thus, maintaining image 1000×1000 or 800×800 resolutions is a must to present the complete product picture to the interested buyer.
Optimize image for SEO

Optimized images increase the speed increase your web speed along with user interaction. The optimization process creates high-quality images. Its size, resolution, and quality are really important. SEO is the forerunner in naming keywords according to products relevance and popularity. Actual product keywords are foremost configured via hyphens when naming products. The SEO algorithm is very useful for visually impaired users as well. A few notable image optimization tools include Pixlr, Affinity Photo, Gimp, Image Optim, Triage, JPEG Mini, etc.
Include 360-degree product view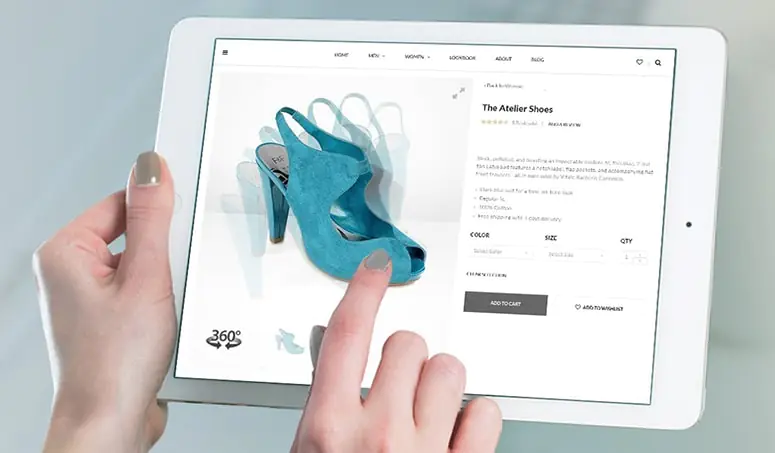 It's a good idea to include your best product features to captivate your customers as well as stand out from the market competition. The "360 Degree View" product feature is an efficient way to describe your product to the user. When a user intends to shop at your brand's website then he will come across a complete front, back, a high, low view of the product in detail. According to the latest buyer report, it is stated that online stores that use 360-degree product images are likely to have more product sales than any other regular product display images. Using this amusing feature you can allow users to spend more time on your e-store and reduce possible risks of product purchase decline.
Conclusion –
In case you feel your online store does not get enough SEO or your user does not pay close attention to your brand products then it is advised to apply the aforementioned strategies to get enhanced and optimized product images to change user shopping experience once and for all. By applying all these tricks you can get standardized product images and company websites for users or SEO to understand product content much better.
How ITS Can Help You With eCommerce Image Editing Service?
Information Transformation Service (ITS) is a notable market leader in the eCommerce sector. Our professionals offer remarkable image manipulation for all your image processing requirements. Our seasoned editors and designers are capable of traditional and advanced editing software tools and techniques to provide high-quality edited images to all eCommerce sizes. Our state-of-the-art global presence and renowned team can handle a large volume of work without image quality loss or ambiguity. If you are in search of an expert eCommerce image editing service provider then contact us now for free consultation and quote!