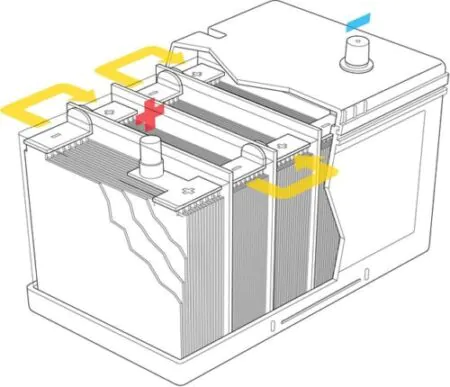 10 Best Technical Illustration Software In 2021
Technical Illustrations are professional paper and pen illustrations that are rendered clean and clear with the help of certain notable latest technology software. Such tools allow professional designers to convey certain ideas or messages or information to different groups of target audiences. Its application is diverse; every known field on earth can be technically illustrated be it, aesthetics, geometry, or even the functionality of a company product. There are various kinds of technical software specially designed and made available in the market to support in-depth understanding and better visual experience of a product. Each one of the below-mentioned tools excels in unique benefits.
10 Best Technical Illustration Software in 2021
Canvas X by Canvas GFX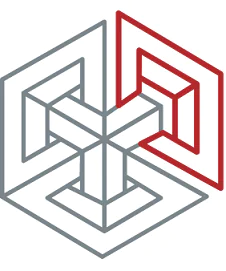 Canvas X by Canvas GFX's Software is undoubtedly a remarkable choice for rendering power-packed and accurate vector images. With tons of options to editing options to choose from Canvas GFX offers an accuracy rate of up to 0.035 microns. Not only this, the tool is suitable for combining different programs into one for effective use. Glorified with comprehensive applications and tools, technical illustrations are easier to comprehend. Furthermore, increased presentation, marketing tools, visualization has made the tool essentially popular among professional technical illustrators. The software comes with built-in annotation and proof-reading tools. Canvas X is notable among big names such as Raytheon, General Dynamics, NASA, 3M, Yale, and many other leading industries.
Adobe Illustrator
If you are more into graphic representations and designing applications then Adobe Illustrator is just the right tool to comply with your needs. You might have already heard about some exciting Adobe Software for editing and stuff. Here is suite software of its kind which is no less in results. This is a vector-based graphic editing tool, which is a must-have for all 2D Artists and technical Illustrators dwelling into extensive technical projects. From drawing, writing, texting, typing, painting, slicing, cutting, zooming, graphing to accuracy in measurement and designing all steps are performed with the help of Adobe Illustrator. Rich in diversified and exciting capabilities, the tool strength stretches far beyond just general technical illustrations. The only step lagging is the user's imagination and nothing else!
Creo Illustrate by PTC

Creo Illustrate is an invention of Parametric Tech Co., The tool is well known for its mind-blowing results concerning 3D modeling and design formation. Creo Illustrate is a multi-functional platform that is mastered in presenting an augmented reality integration effect for 2D drawings and animations. Besides, the software is best suited to perform 3D technical illustrations at its best. It utilizes the reused data directly imported via CAD & BOM. This helps in faster transitions in comparison to both 3D rendering and technical illustrations. Moreover, the tools provide several specifications to smoothly run all Technical procedures such as Section Views, Measurements, Exploded Views, Automated Updating for 3D Modeling, Annotations, and a range of shading styles for surface illustrations.
XVL Technical Illustration Suite by Lattice Technology

XVL Technical Illustration Suite is a complete and versatile package to address all your technical illustration shortcomings as a beginner. Anyone with almost no CAD experience can use it, as it comes with a highly accessible user interface. Both interactive and automated procedure is specially crafted to support technical illustrations at its best. The tool comes with a user guide to conduct a variety of vector, raster, and interactive 3D format creation.
Publisher3D by Quadrispace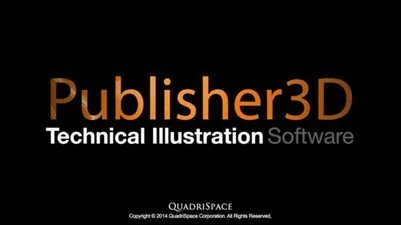 For quicker means to set up your technical illustrations straight look no further than Publisher3D. The cohesive tool can quickly shift all your technical drawings into a 3D rendered model. It employs metadata via CAD to generate in-demand illustrations without any hassle. Publisher3D involves many unique symbology tools like mark-ups, balloons, and much more. All such tools can prove fruitful in creating fantastic technical illustrations into storyboards.
CorelDRAW Technical Suite 2020 by CorelDRAW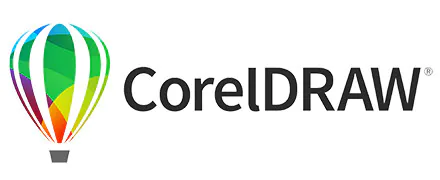 CorelDRAW offers a complete technical illustrator package for all sorts of visual communications tasks. You don't need to worry about format considerations while using CorelDRAW Technical Suite 2020. With over (9) applications to beautify your illustrations, your competition doesn't stand a chance. The diversified tool is an ample communicator, productive in terms of aesthetics and capabilities. The software is specially designed to work on both computers and tablets. Hence, allowing users to easily create illustrations with just a simple tap on their device screens. All such amazing features are sponsored by machine-learning algorithms and Artificial intelligence. Till now the most suitable option for all technical illustrators out there!
Solid Edge Illustrations

Solid Edge is a technical illustration tool that specializes in product development and creation. The tools enhance and envisage tons of product development goals within one frame, In addition to the highest quality, 3D documentation and 3D CAD format file the tool also significantly supports annotations, communication tools, and animations.
Auto-Trol by Ignite Technologies

Auto-Trol by Ignite Technologies is another wonderful professional tool that is best known for combining all sorts of electronic, management, and product lifecycle with CAD format into one package. The considerate Konfig and the Technical Illustrator Software in assistance allow professionals to keep a close check of all the illustrative processes. Ignite flourishes with its customer relations assisting 24/7 to its prestigious users.
Dassault Systèmes CATIA Composer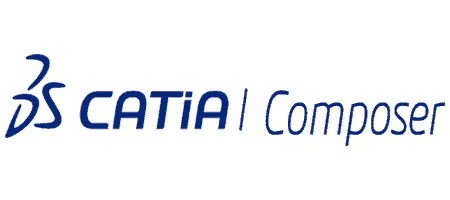 The technical Illustration software is an industrial favorite for 3D rendering and is best used for conveying a technical amount of information (data) through 3D assemblies. Numerous tools from 2D to 3D are animated for the strong purpose to relate the product information with more clarity and brevity for non-experts (viewers). CATIA Composer is a pro at forming exploded views and all other technical illustrations with high-resolution formatting. This helps reduce the time for the marketing of the product and increases the overall efficiency concerning web viewing.
Autodesk AutoCAD

Autodesk AutoCAD is yet the most known and commonly used tool by professional technical Illustrators. The versatile software is also popular among the best-known technical engineers and architects. As per the name, the tool is efficient in all CAD-related applications and services. Besides, the tool offers a portable mobile phone connectivity option which beats several other tools regarding the service. Autodesk Auto CAD is the best-known Technical Illustration Master to date to compensate for all your technical illustration needs.
How ITS Can Help You With Technical Illustration Services?
Information Transformation Service (ITS) offers a whole lot of detail when it comes to technical illustration services. From technical drawings of various sectors such as the field of Agricultural, Scientific, Automotive and medical sectors to technical publishing in all these fields ITS remains number one. Technical Illustration Services for different manuals of products like maintenance, installation, and use is catered by the best professional in your town.
ITS Team puts in effort and experience to carve out cutaway illustrations, graphically enhanced images, vector art, product prototype illustrations, exploded views of products, graphs, and charts, instructional diagrams, traditional pencil sketching illustrations, and digitally enhanced illustrations for your company. With over 30 Years of Excellence, our professionals create masterpieces in the name of technical illustrations via the latest technology software. If you are interested in ITS Technical Illustration Services, you may ask for a free quote!