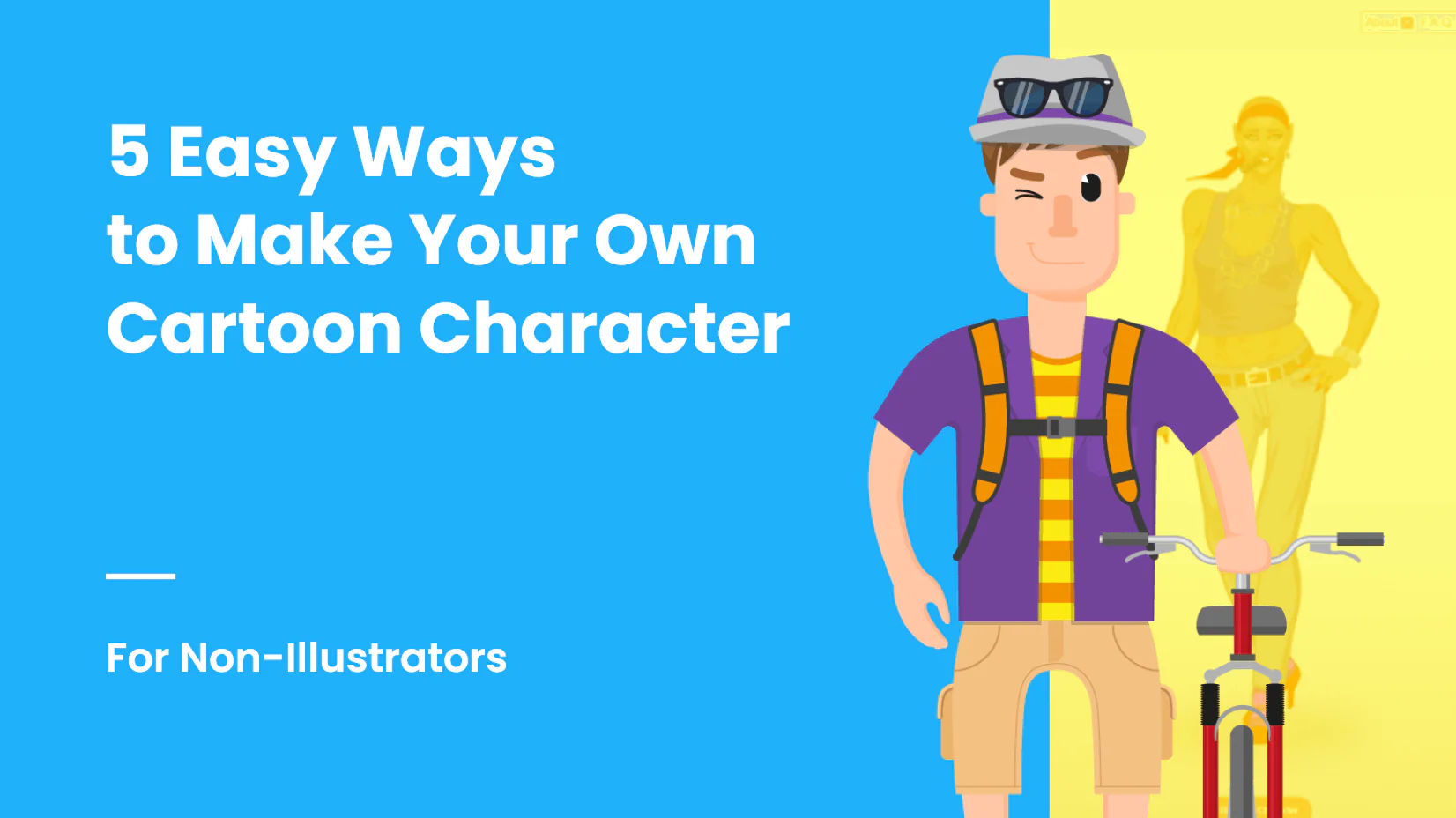 5 Ways to Make Your Own Cartoon Character
Do you want to become an exceptional cartoon artist within a few minutes? Then read this blog till the very ending, to develop sound knowledge about cartooning. This blog focuses on 5 different ways in which you can create a perfect cartoon version of yourself. All tools and techniques mentioned in this blog are suitable for people of all categories and experiences in illustration. These ideas can yield different results for different people as the outcome strongly depends on the imagination of a person as well as the budget. Let us begin with all key methods to bring life to Cartoon characters.
Online Avatar Builders
Using online avatar builders for fun is a unique way to add creativity yourself. Such tools can be easily accessed online without the need to install the software. In certain cases, you can register for the service of your choice and can get access to exciting drawings which have a vague similarity with your appearance. Other than this, the results of an Avatar Builder are quite fun and it feels like more of gameplay.
Cartoonize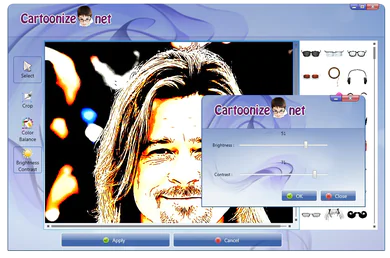 Cartoonize is an immensely popular tool among all avatar professionals. The platform allows easy-to-do facial customization. Its basic feature includes a selection of an appropriate face shape, color, hair, and facial features such as nose, eyes, and mouth, etc. There is a lot you can do with this tool like you can add a colorful outfit or an aesthetic background.
2. Character builders
Similar in function to avatar builders, a Character Builder provides an all-in-one platform for personal customization. In addition, elements and accessories can be added. However, it can be differentiated from avatar builder in a way that allows you to create a personage of another level. In this way, character builders prove handier to create a fictional look from head to toe.
Character Creator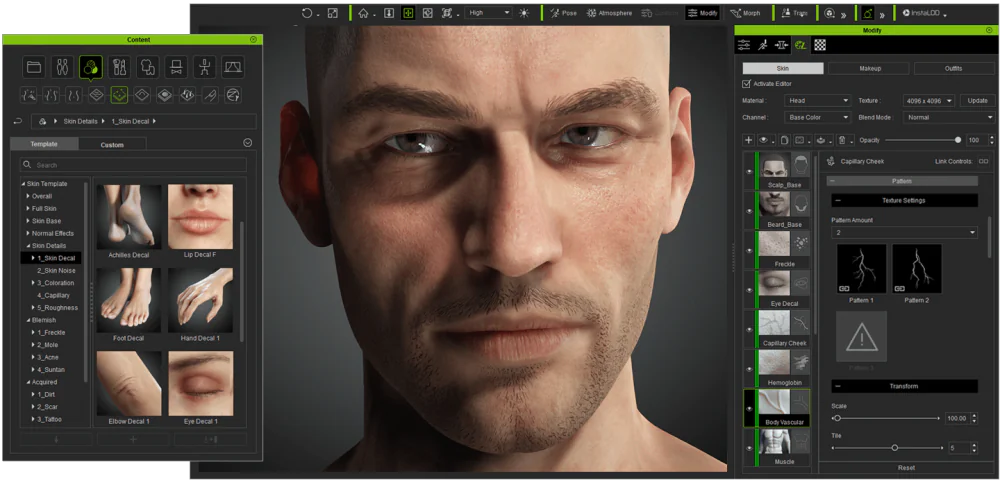 This one is another online tool that helps you create flawless custom male or female characters. Apart from facial customization, you get access to a whole library for different clothes, shoes, and other bodily accessories. A Character Builder Tool is an appropriate tool for the creation of alternative and suitable muscular video game look-like personage.
GraphicMama Character Maker Packs
If you carry vector software just like an Adobe Illustrator in your hands then you can create amazing cartoon characters with the vector DIY kit of this tool which comes with various graphic elements and illustrations. GraphicMama creates multiple themes to enable you to find the perfect match according to your style and touch.
3. Tools to turn your Photo into a Cartoon Character
If you need perfection in every cartoon character you create, then you need to upgrade your game to this renowned tool. It consists of photo-to-cartoon automatic features which are enough to satisfy your animation hunger in terms of quality. The principle applies to all filters in your photos to make them look more cartoon-like. On the bright side, the process is fast, fun, and fair. It allows you to test out multiple photos until you decide on the perfect animated picturesque outcome. 
The Characterizer feature in Adobe Character Animator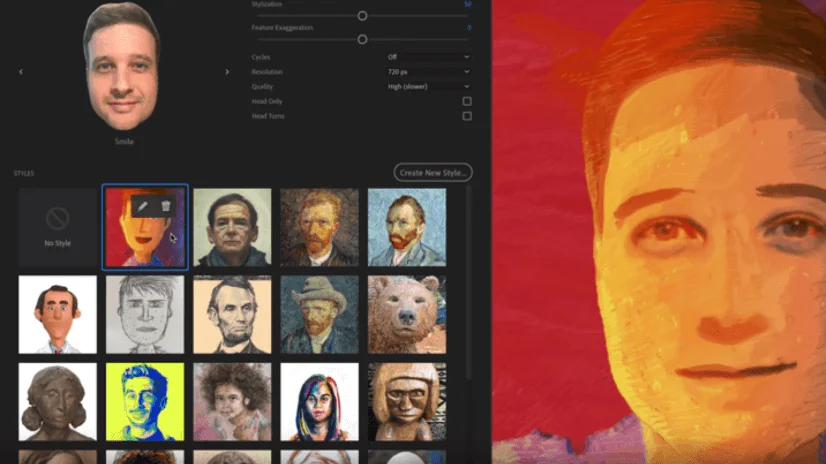 Adobe Character Animator is a tool that proves very beneficial for the creation of animated videos including astonishing cartoon characters with motion capture technique. The good part is that the character in the video can be a cartoon version of yourself and more. The tool exceptional feature is named 'Characterizer', with the help of this feature you can capture not only your face but you can directly apply a cartoon filter in its place. A customization option is available.
BeFunky
This is another online editing tool that provides an interesting Cartoonizer Tool in itself. In the app, you can add various special effects such as oil painting, pop art, ink drawing, and much more. Although to access all features you need to upgrade your plan for this tool.
4. Outsource to Designers or Illustrators
Undoubtedly you can elicit professional results by outsourcing your animation projects to an illustrator or a designer. However, there are natural restrictions like budget and time. The result is worth the effort and money at all times depending upon the skill set of the artist your trust your work with. If you require a professional cartoonist for your cartoonist appearance then outsourcing can prove quite authentic. An illustrator can examine every aspect of your facial features in great depth and ultimately create a perfect cartoonish personage of your freestyle appearance.
Studio
Another option is to get in touch with an illustrator's agency that can customize all your requirements gladly on a low budget without compromising on quality. If in case you are wondering about finding a good studio or agency, there are hundreds of search options available on the Internet.
Freelancers
Freelancing is quite popular these days. There are many freelancers out there who provide low-cost animation services than any studio or agency combined can ever. This can help you save extra and get appreciable results within your calculated time duration.
5. Modify stock Cartoon Characters
A good option for those who have acquired considerable skills in illustration for commendable cartoon character modifications with graphic editing software, there are many forms of animation and so is the case with cartoon illustrations. The market is diverse where you can easily find free or paid customized character options. If you do not have any relevant experience still there lays an equal opportunity for you to take up your editing task to a freelancer or a studio. This can save you the burdened cost of cartoon characterization from scratch. GraphicMama can create cartoon characters both from pre-existing stock characters and from scratch for you.
Final words
Nowadays, there are immense opportunities to construct your cartoon version not only with online Avatar Builders but with DIY kits as well. Another reliable option of outsourcing also persists in cases when the project is lengthy or you are short on time. Cartoon characterization has become a lot easier with all these editing tools and graphic software solutions. The choice, in any case, is all yours to make your real-life character into an interesting cartoon personage which everyone will surely love!
How Information Transformation Services Can Help You With 2D and 3D Animation?
Information Transformation Services pledges to provide you with the best error-free and accurate service that comes with quality assurance. With over 2000 satisfied customers we have all the expertise to transform your valuable data into an intriguing experience for your users. Being a member of this diverse and augmented team of professionals, I guarantee you the latest and efficient services and that too in the shortest turnaround time possible. Here at ITS, The environment and our Team are well suited to your comfort to favor communication. ITS offers ISO 2700 Certified BPO Services to make you feel, that your product and idea are in the safest hands. Not only this, we offer initial package estimate consultations to convert your interests into blueprints. If you are interested in ITS 2D and 3D Animation Service, to proceed further ask for a free quote!