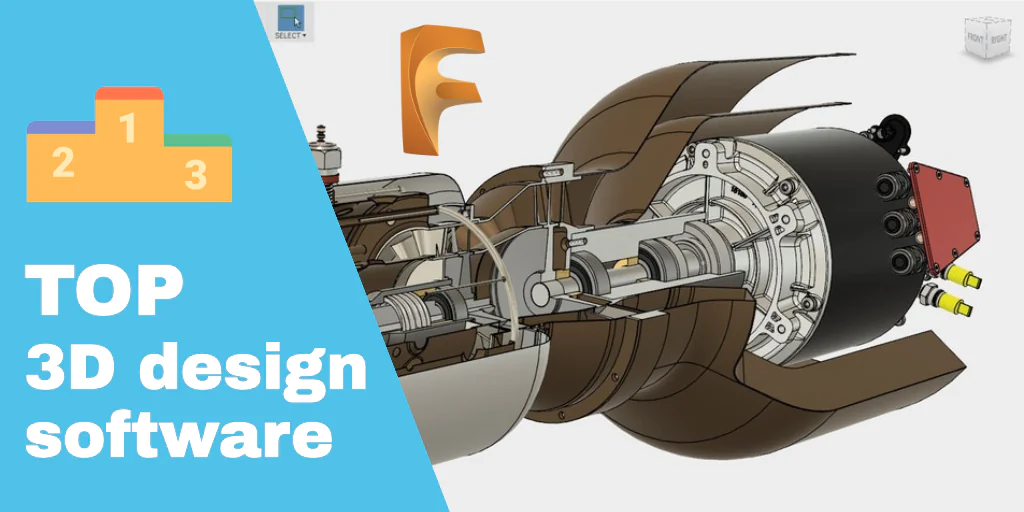 3D Modeling Software For 3D Printing
Tools are an essential component of 3D printing. However, the common question is always at the back of our minds about what 3D printing software tool to select during the ongoing modeling workflow. The answer depends according to the needs of the 3D printer and modeler. If he wants to prepare a model to print or he wants to design an enticing 3D model. This blog intends to focus on all aspects of popularly addressed questions regarding 3D Printing and 3D modeling development and designing stages. Every software tool comes with an effective user interface for a beginner, a professional developer, or a student educator. Such specifications are mentioned with every 3D printing software type. Let's get started!
Cura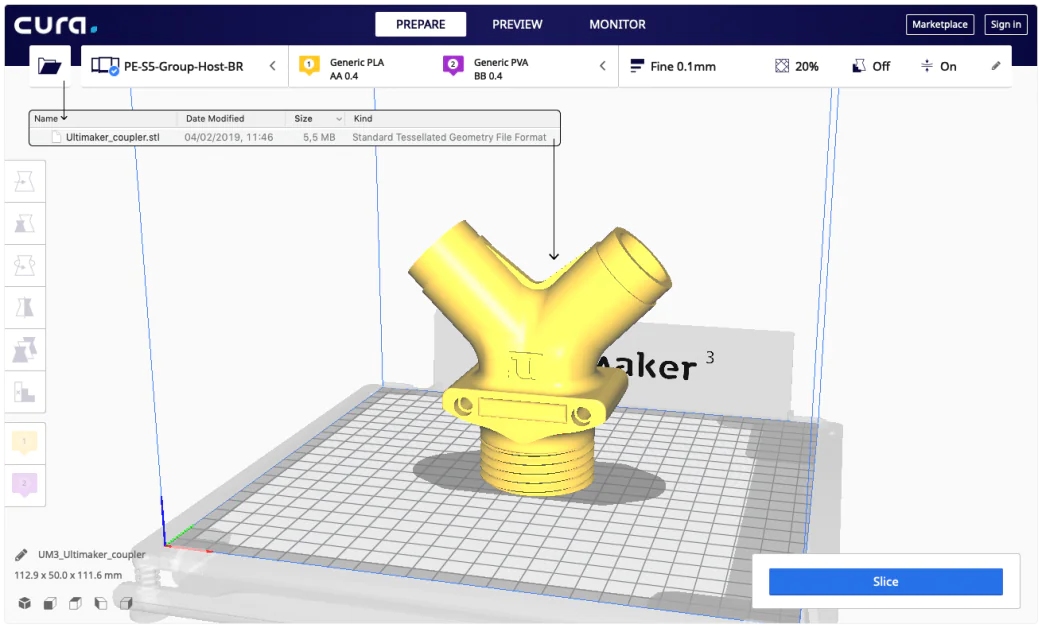 Cura is a benchmark slicer software tool for almost all types of 3D printers. It is an open-source software tool that can also be extended easily with a plugin system. It is regarded as the most widely used slicer tool in the market for its numerous features. Optimal profile settings are preset in the software for 3d printing which makes it even more accessible to use right away. The 3D printing software supports a beginner user interface to allow even an amateur to manage the 3d printing settings without much professional background knowledge and experience. Start right in the 'Recommended Mode' to on-board while selecting the reconfigured quality printer settings.
There is another option of 'Custom Mode' you can use this whenever you feel like changing the settings for more precise control. Cura presents all its users with the ability to tweak around 400 of its settings. New versions of the tool are constantly being updated to the newest versions which are better than the previous versions. However, there a need to connect a PC for the 3D printing duration, The Cura is a seamless CAD integration with Siemens NX and SolidWorks proves the software is accessible with professional applications as well.
PrusaSlicer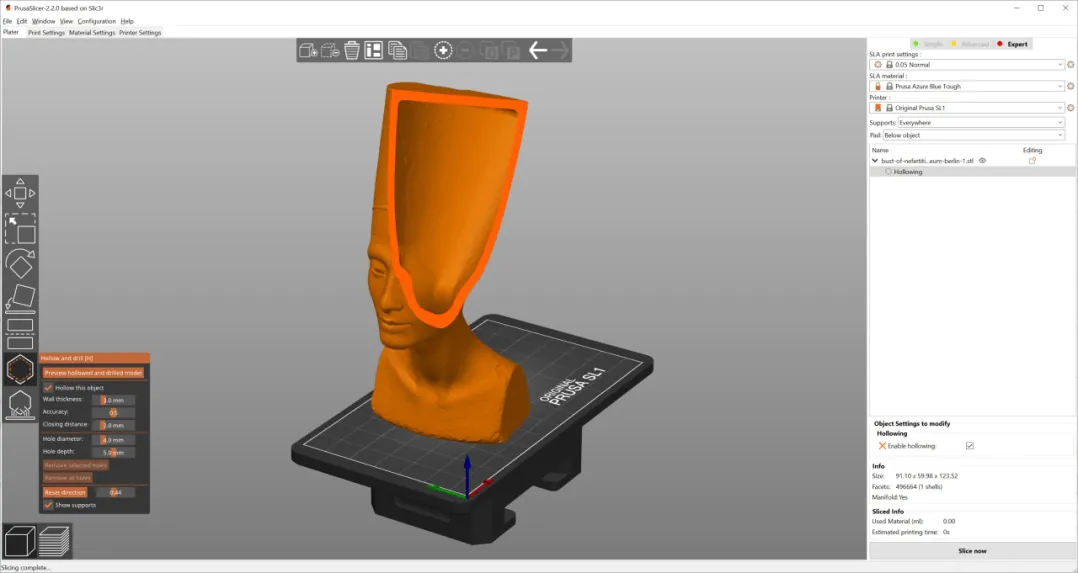 PrusaSlicer originated from the forked version of Slic3r. The software comes with various handy features and tunable settings which are seldom seen in other tools. The tool can be utilized to slice models for resin and FDM printers, with many modes which allow editable settings according to the user skill level. Not only simple but customized profiles can perform well in PrusaSlicer. In addition to a reworked interface, there is a handy present available to cater to a range of common materials. Furthermore, there is a printer lineup in PrusaSlicer as well to import printing files.
Slic3r
Slic3r is another open-source printing software tool with a remarkable reputation in the market. It offers bleeding-edge applications for 3D printing which are least found in any other software. While new versions are being updated each year in every software tool, Slic3r serves as the base plate for all other open slicers have grown from. Slic3r's 3D honeycomb is specially designed to create structurally useful shapes throughout the 3D interior of a print. After 3 years, Slic3r has developed and released a new version of 1.3.0 in May 2018. All the improved features provided by the development team include SLA experimental support, infill patterns, DLP 3D printers, USB printing, 3MF format, and much more.
3DPrinterOS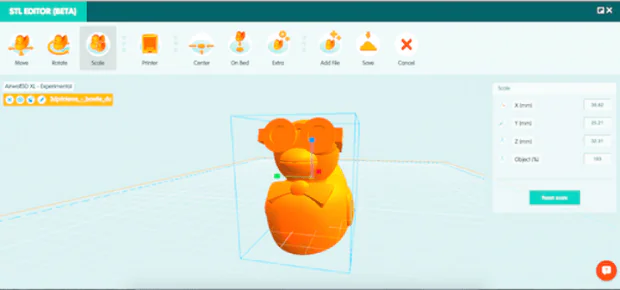 If you are interested in a cloud-based solution to 3D printing management then look no further than 3DPrinterOS. The 3D printing software tool is a comprehensive suite to match all your 3D printing requirements like printer control, delegation, job queuing as well as a plug-in system (app-based) to allow STL analysis for efficient cloud slicing and repair. It comes with a free starter package to allow all its users to upload and print Gcode and view the toolpaths. For 15$ a month you can earn access to all specialized and additional features of the tool such as printer sharing and simultaneous slicing. 3DPrinterOS is a one-stop-shop for all individuals taking an STL to a printed project in less time and with much ease. The 3D printing solutions are best suitable for larger-scale manufacturers, universities, and businesses where 3D designers are needed. For beginners who want easy access to the tool at home for 3D printing slicer, they can opt MatterControl and Cura for a better control option.
MatterControl 2.0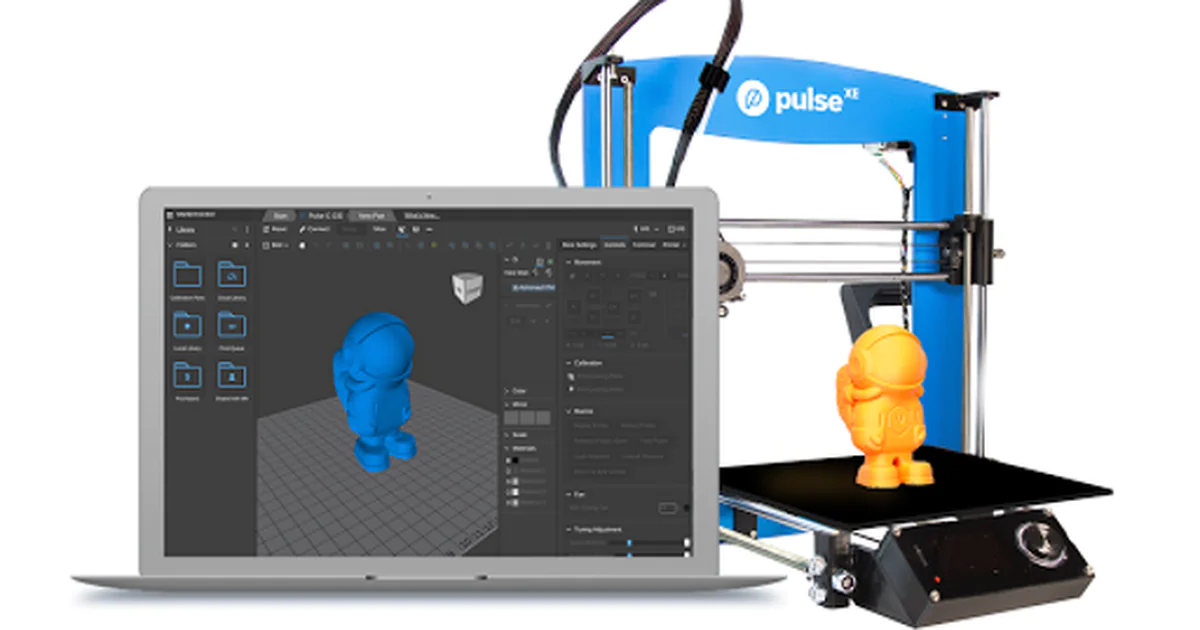 MatterControl is a CAD as well as a 3D printing software tool for desktop computers. It features printer host functionality for better and direct control over monitor printing via connected USB. However, you can STLs for export to SD card to print offline and at the same time can also generate designs in the CAD section of the tool. MatterControl comes with a highly structured interface. Which is easily operational, to the left you can access the file browser along with the library of geometric primitives to import print. The newest feature of the tool is its ability to take primitives and drag them in STL just as you wish to designate and print as support structures. Advanced settings allow configuring print jobs. The software tool allows comprehensive 3D printing for almost all aspects of the 3D printing process beginning from the support to slicing and then control. Aside from all the slicing features which MatterControl offers to you, it is a complete all-in-one platform to access designing tools with which you can design 3D printing parts. All the created designs are transferred into the slicer and get printed. It is all this easy with Matter Control 2.0!
KISSlicer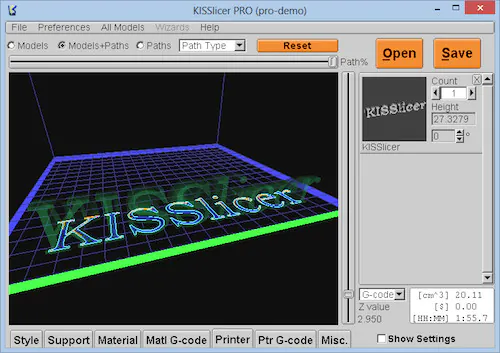 Do not be fooled by just looking at the acronym, the 3D printing software tool is highly sophisticated than any other program we have discussed so far. Some cherish the remarkable tool while others complain of the confusing software interface. While the free version comes with only a single extruder on the other hand the paid version enables multi-head printing. Despite the advanced features and applications supported by the 3D printing tool, KISSlicer makes certain profile slicing simpler with Wizards for enhanced material optimization. The latest versions are being released with slight improvements being made regularly to refine the printing process as well to enhance the other features such as ironing. This feature helps to smooth the top surface of the print and uploads it. There is also a new setting introduced which helps to reduce the stringiness within the print. However, the software tool is not beginner-friendly as it supports a fairly complex layout. At the positive end, the tool provides immense control over the 3D printing process which makes it ideal for all the users who want to get under the 3D printing and slicing hood.
How ITS can help you with 3D Modeling Service?
Information Transformation Service (ITS) has been providing 3D Modeling Services for over a time now. Information Transformation Services knows all about the modern-day industry and its trends in the Online Marketing Business. ITS is light on the budget and heavy in terms of quality and stature. Our highly responsive and interactive team specializes in 3D Product and Asset Modeling Services and will note down every essential detail provided by you and in return turn your dream into a real-life realistic or virtual reality. Information Transformation Service (ITS) also caters to a wide variety of services relating to efficient 3D Modeling and Designing services. If you are interested in ITS 3D Modeling Services, you can ask for a free quote!