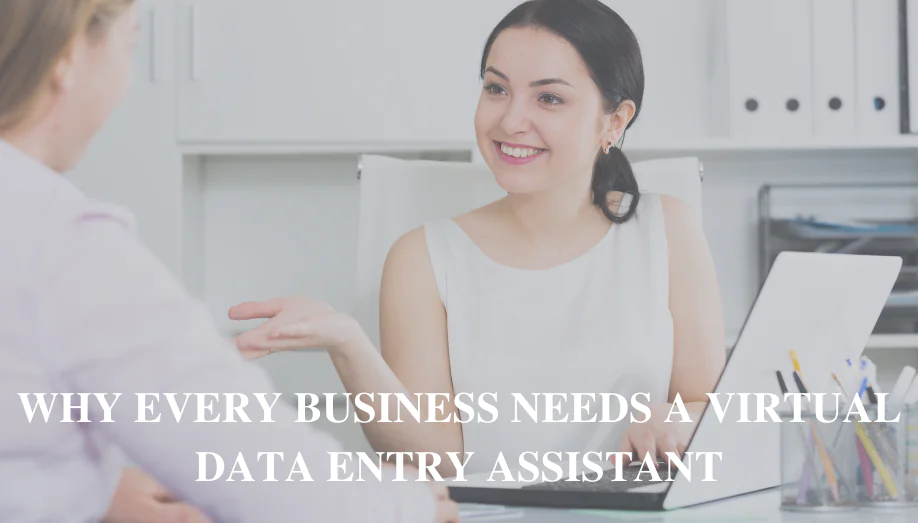 Why Your Business Need A Virtual Data Entry Assistant?
The pandemic didn't just make living lifestyles different but has immensely impacted workspace functions as well. Adapting to change as a new normal virtual assistant came into being as a rich source to carry out data-intensive tasks like no other. In pretext to the pandemic, Entrepreneurs have shifted most of their business operations to virtual assistants. This positive attitude towards the ongoing scenario has proved that talent needs not four walls to create something valuable. In case if you are setting up your business website and need a data entry operator to do client information set up then a virtual assistant can make your job way less stressful.
But what is a virtual assistant? How it can benefit your business data entry projects? What costs to hire a VA? Many mobile workers are curious to get answers to all these questions including me. Let us begin with more detailed answers one at a time –
What is a Virtual Assistant?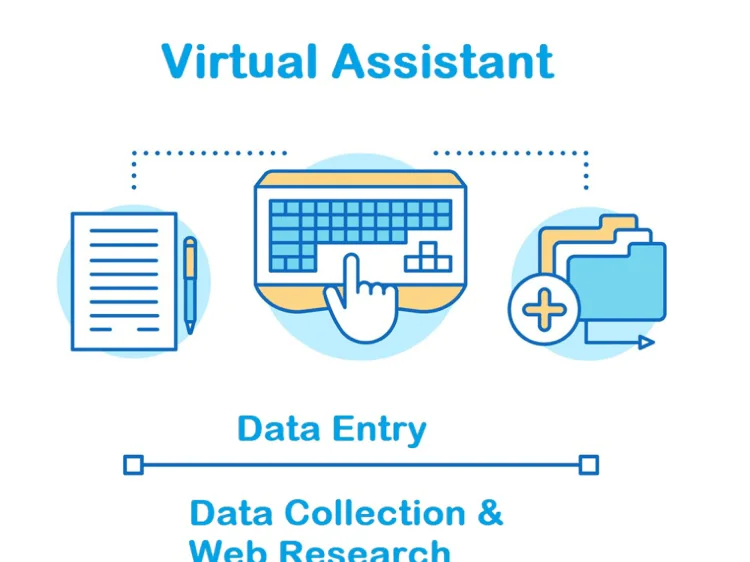 A Virtual Assistant is by literally means an online technical support employee that can provide creative, administrative, and client customer service support to clients through the virtual medium of communication i.e. home-based office.
A phone or a computer is all that requires becoming a virtual assistant. A virtual assistant can be of several kinds depending strongly on the field of work. A virtual data entry expert can efficiently manage your data-intensive tasks within the shortest interval of time as compared to an in-house data entry operator. The traffic on your business can be increased by 100% by hiring a special virtual assistant to get client information and feedback.
Virtual assistants take the freelance platform to the next level by continuously providing businessmen with clients and assistants. Hiring a virtual data entry operator can translate your business's virtual aspects into increased savings. This proves to be a safer and economical solution for businesses that are looking for outsourcing quality work. In addition, virtual assistants do possess a college degree, relevant work experience, essential skills set, and an ideal disposition to work within a remote setting.
How do people use Virtual Assistants?
Businessmen and entrepreneurs use virtual assistants to do all sorts of business-oriented tasks such as marketing, social media handling, SEO, content writing, email accounts management, newspaper production, and other general administrative tasks. It doesn't matter if you have a travel consultancy website or an eCommerce website. You can effectively grow your business with the help of a virtual assistant.
For reference, Hunt a CEO of a traveling website has grown his business during the pandemic owing to virtual assistants, by launching a business project Takset. The project became a massive hit to combine independent entrepreneurs with VAs. According to Hunt's experience, a virtual assistant can do almost everything. For achieving massive success you just need to set your business instructions. Each task demands a thorough analysis of the operating procedure. The process needs to be transparent such that a virtual assistant can comprehend the task on time and without much training.
How Much Does a Virtual Assistant Cost?
Various independent entrepreneurs and businessmen have said that they have shifted most of the business to virtual assistants as they save more money in the long run. In foreign countries, you can hire English proficient virtual assistants for a low cost of $5/hr.
For example, Emily James has worked with a bunch of virtual assistants over time. They have helped with SEO and PR work for the company. One of the virtual assistants is responsible for email management and marketing. While other dealers in less research-based work.
You can value a virtual assistant's work based upon their experience and skill. Nationality has very little role to play in this category. The direction of this space has changed over the years significantly.
How To Control The "Chaos" in Life
If you feel the need to hire a virtual data entry assistant n this post-pandemic world then let me tell you, you are not alone! In 2021, there is a 263% rise in a professional virtual assistant company given due importance due to its urgent needs and resourcefulness. Outsourcing data entry services proves useful as compared to hire in-house data entry software and personal. Various factors govern data entry solutions as a whole. Businesses find it difficult to navigate their way in the pool of data entry service providers offering diversified propositions. Naturally, problems will arise if an organization hires an outsourcing partner without assessing the company requirements and capabilities. You can do your homework before hiring a virtual data entry assistant for your business. Essentially the following points need to be looked out for while making up your mind:
Take Record
Make a list of all necessary things that are needed to be done within a day, a week, or a month. In this way, you can sort out your work into different phases and can become simplified to assign to a virtual assistant. During this course, you must focus on technical things that need assistance rather than calendar management. It is deemed essential to steer clear of vague business data requirements. Send out clear instructions about what you expect from the online data entry service provider. At the end of the day, you need to assess if the virtual assistant matches your business expectations or not. It is advised to state business objectives, expectations, and deadlines.
Don't go with the Cheapest Option
Gong for a cheaper option can sometimes prove fatal for the business. People have experienced biter experiences both locally and abroad by hiring cheaper options. Hence, it is always a beneficial option to look for what suits your business more closely than saving up more money which will eventually be all used up in paying for getting things altered and fixed afterward.
Do a Background Check
Are you aware of the background information of someone before handing your business data into their hands? It is advised to get to know the background of an individual to have faith in them. You will need to train your virtual assistant about how things need to be done. For this, it is necessary to ask questions and give answers for the first 8 weeks duration. If you are all set to handle this then you can safely hire a virtual assistant for your business company.
How ITS Can Help You With Data Entry Service?
Information Transformation Service (ITS) provides convenient Data Entry Solutions regardless of any additional investment of staff, resources, or infrastructure. By outsourcing your Data Entry Projects to us your company will be blessed with high-quality and diverse data entry-related options. Such quality service enables your data to be entered in various desirable formats with repetitive, inaccurate, incomplete, grammatically nonsensical words replaced to form better semantic clarity and understanding. Irrespective of the size and complexity ITS Team defines customized packages to directly answer specifically your business big data projects. If you are interested in getting ITS Data Entry Services you can ask for a free quote!