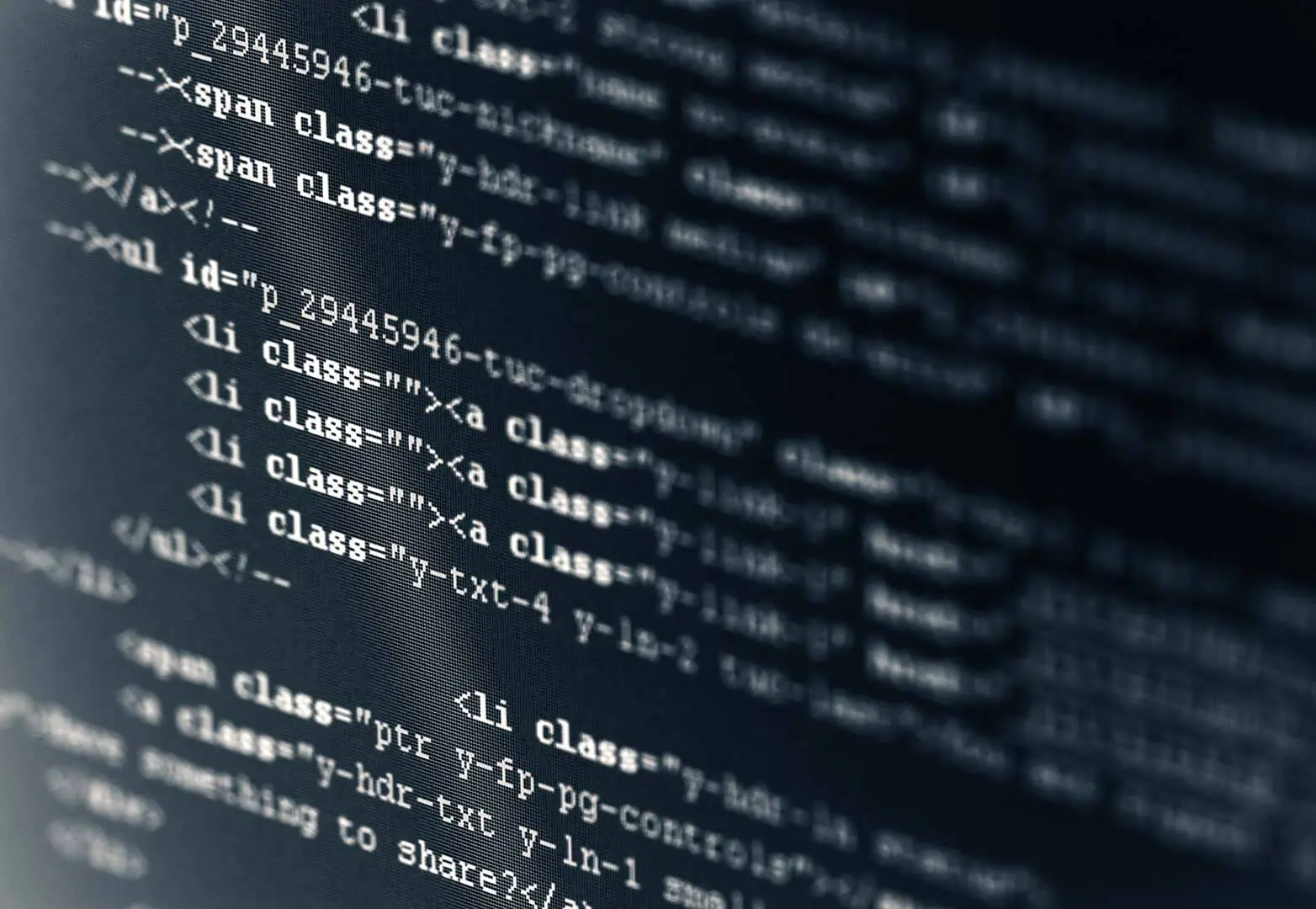 Making a Simple Web Scraper with Octoparse
To make good use of any of your business content you need to pay great attention to the quality of the content which you put up on your company website in a legal fashion. Such a way to extract information from valid resources is termed Web Scraping. The tool which is more commonly applied during data extraction is technically known as a Web Crawler or Web Scraper. In usual terms, the intended piece of information is copy-pasted manually if you are unaware of the technical aspects of the program. But it should be kept under consideration that all such old and simple means might seem appealing but are very tedious on the mind and on time. There is an increased chance of ambiguity arising and grammatical errors arising at any point which may add significantly to data insecurity.
Besides, the data which is written or stored within the different website vary with their style recommendation and format within an HTML attribute. Therefore, it remains convenient for all non-programmers out there thirsty for more reliable data to use web scraping tools that dare to grab as much information as intended by the early user. Such cherished web scraping software must also be able to combine the information and link it to your databases with less effort.
Comparatively, it is very easier to scrape and extract intended data from any website manually by the creation of a simple web scraper with the help of an automated web data extraction tool. For such a purpose, you can easily make it through without feeling the need to develop a high-end web scraper or need not to write a code. All that is needed for this simple data objective is to pick up the right tool at the right time!
Here a popular question arises, 'What web data extraction tool to choose for our web scraper creation?' Well! Octoparse is the answer to this frequently asked question. Octoparse is undoubtedly the best powerful software which is advanced automated data extraction software to address all your queries regarding data extraction from HTML documents.
It would be very simpler to understand how to build a web scraper with Octoparse. The blog intends to highlight all-important fractions of web scraper creation from knowing the structure of a web page to the creation of a simple web scraper. It allows a click and points user interface. Users with no such in-depth coding knowledge can extract information from a variety of websites and HTML file formats. With Octoparse by your side, you can extract emails directly from the web pages, job listings hassle freely. It operates on both static and dynamic web pages. It is also compatible with Cloud pages. The tool comes in many versions from free to professional versions available in the market. While scraping complex websites, Octoparse helps to perform competitive analysis. Interesting features center your IP addresses.
Step: 01 Download Tool and Launch it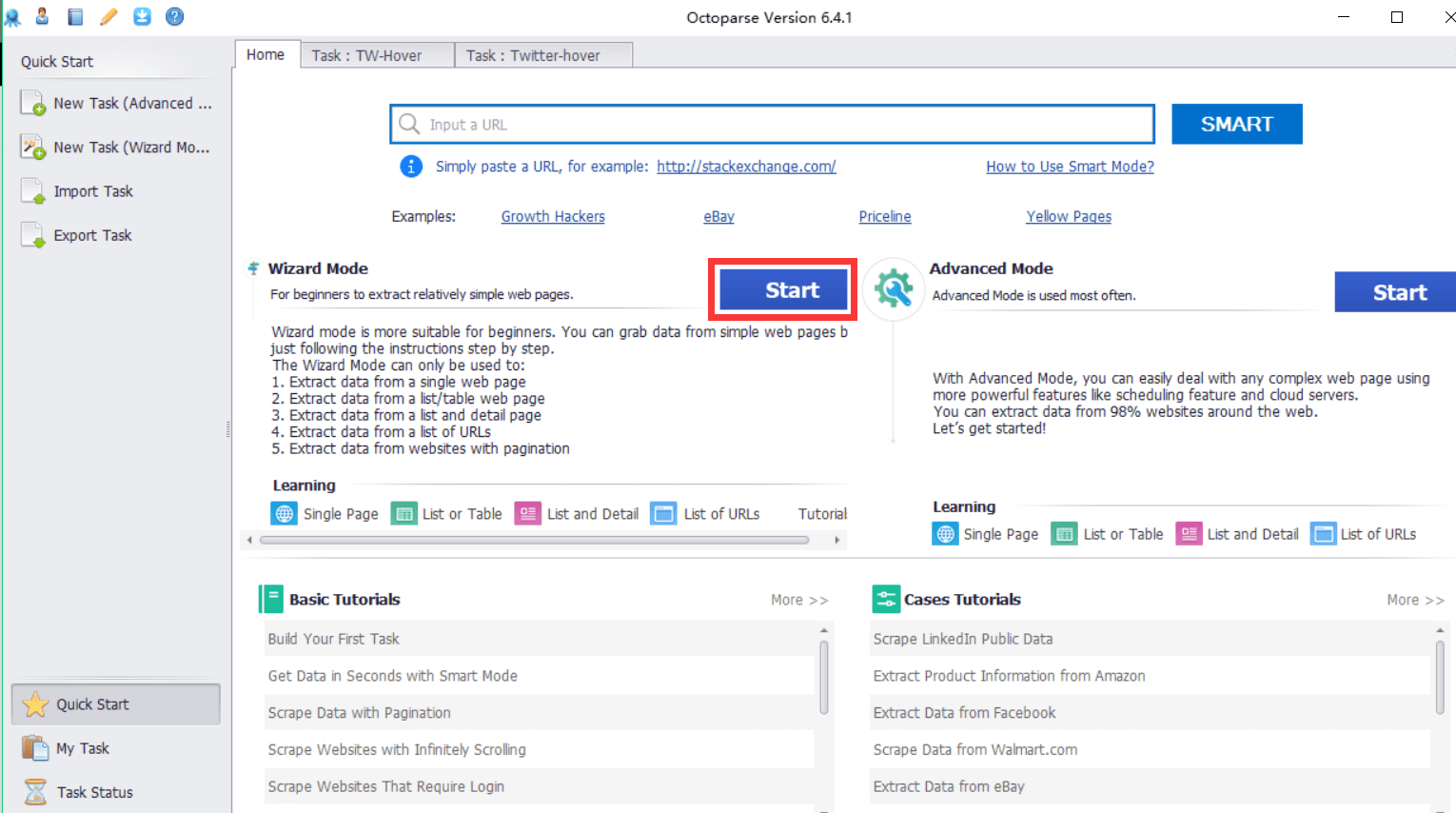 The primary step involves getting all your thoughts aligned in one uniform sphere. Brainstorm and do some homework about what type of data you need to acquire and what could be made out of it. Then start your data venture by simply downloading a web scraping tool i.e. Octoparse and launch it. Select the 'Wizard Mode' as you can see in the image attached above for your reference. Now press 'Start Button' to begin the action.
Step: 02 Include Basic Information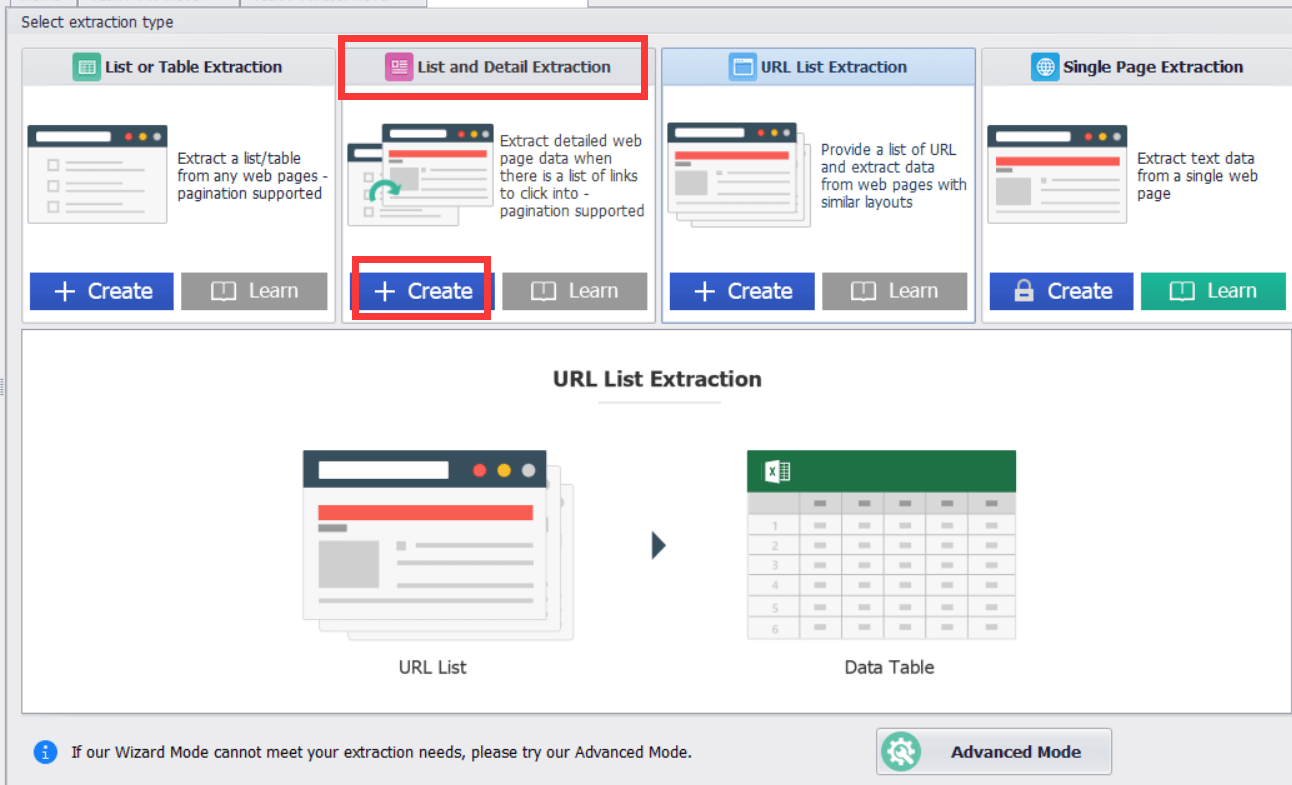 In the second step, Just click on the 'Create Button' (positioned under the 'List and Detail Extraction' option). Now all you need to do is to enter all the basic information about what type of data you need to acquire for a web scraper.
Step: 03 Enter URL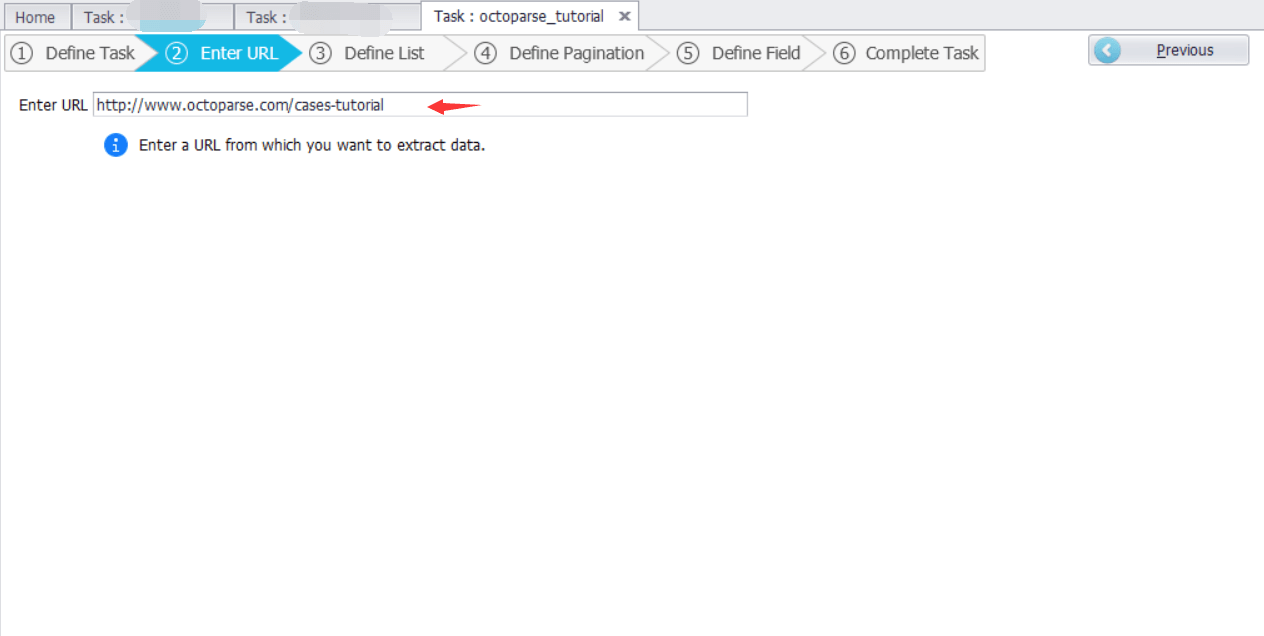 In this third step, the real deal begins to take place, Set up the website URL from which you need your data to be extracted and place that URL in the web scraper. The URL includes all the relevant website information which helps the web scraper to target specific information and neglect all the unwanted data present on the website's databases.
Step: 04 Select Random Items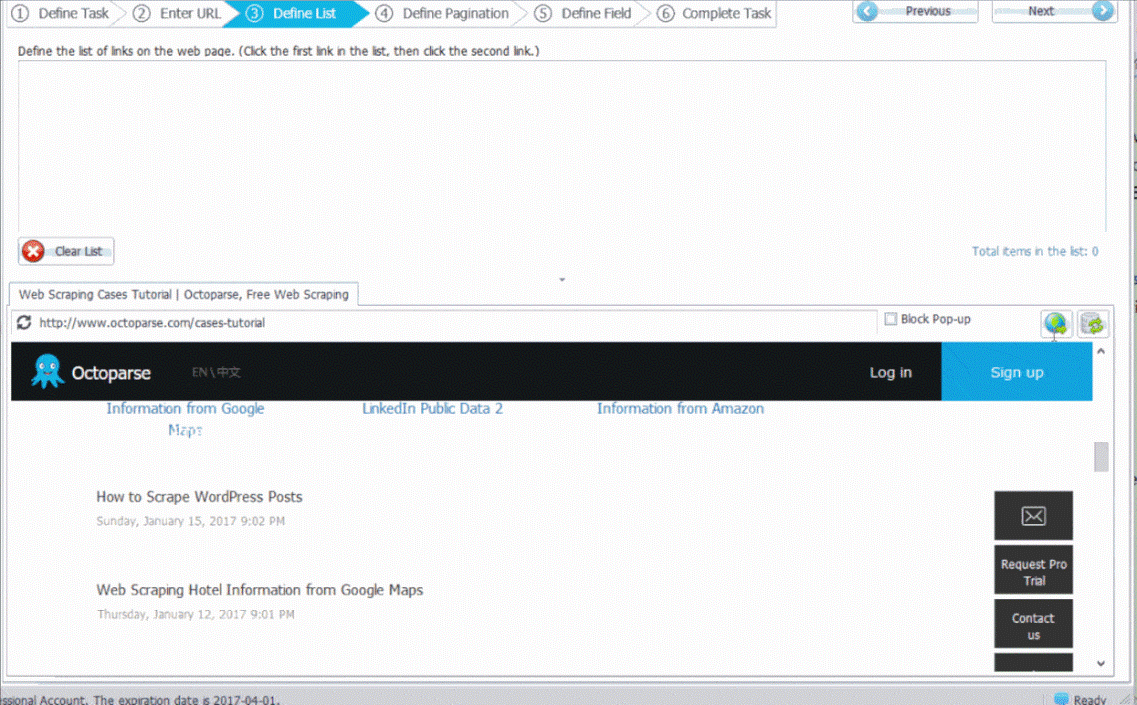 You can randomly select (double right-click) any two elements within the web page of the target website and click simply the 'Next Button' for retrieving information from the databases. For starters, you can start from any point to test run the action by randomly selecting items from the loaded web page. Afterward, you can repeat this same action by being more specific for the creation of a complex web scraper.
Step: 05 Enable Pagination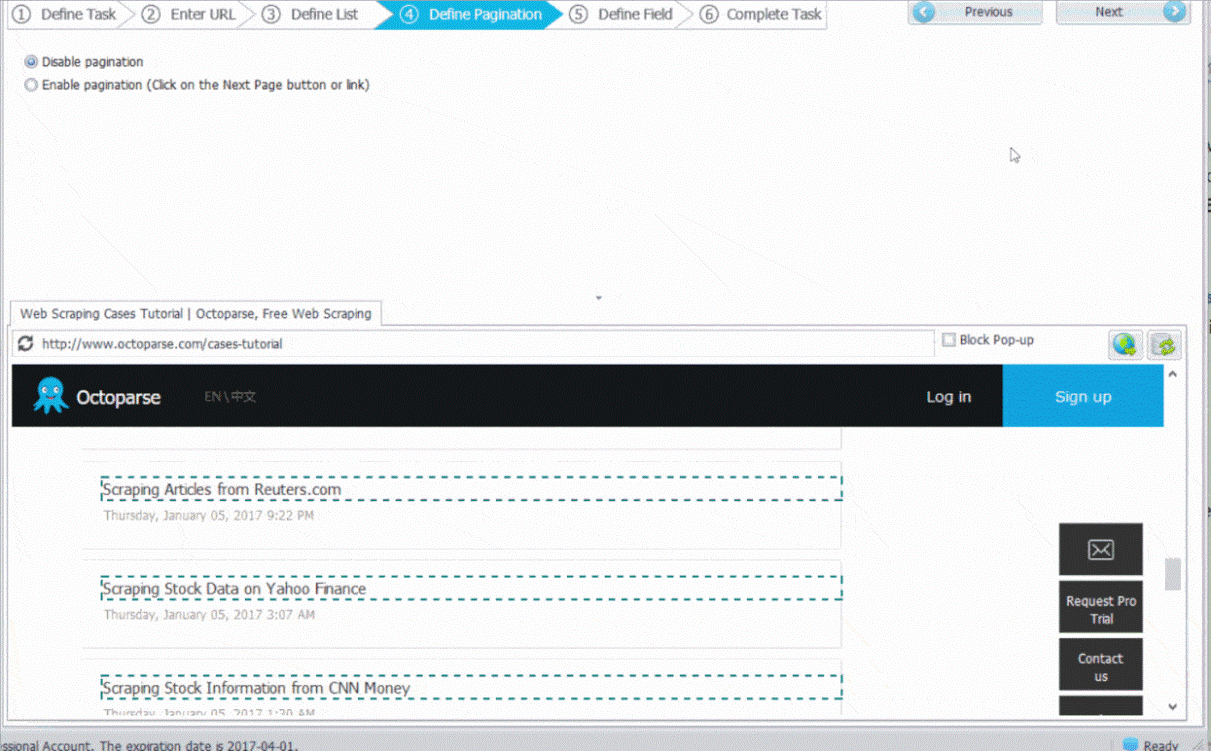 In this step the significant action is to enable 'Pagination Option', then slide the cursor to the bottom of the web page and click the link for the next page 4 Times. By clicking the 'Next Option', Octoparse will open up a detailed tutorial page in which you can search for related content.
Step: 06 Content Selection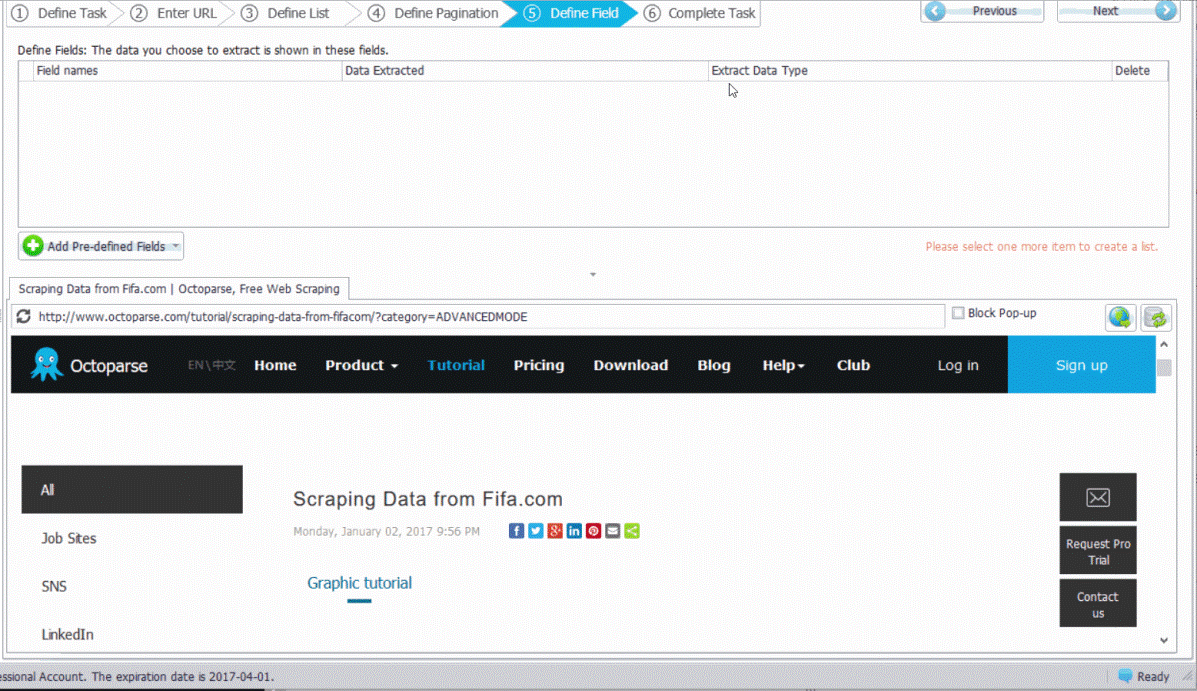 Until this step, most of the important work has been done and dusted while there remain only a few modifications that you would like to check out such as the selection of content from the tutorial and moving onto the next page. It is better to view Octoparse tutorials for clearing any sort of ambiguity arising at any point.
Step: 07 Enable Data Extraction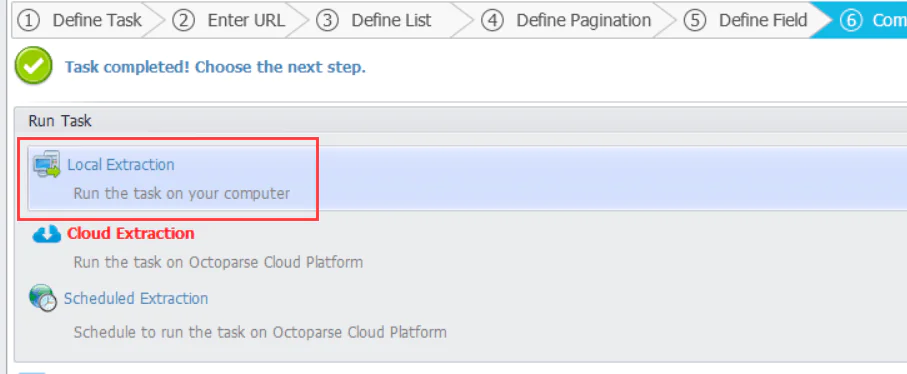 Congratulation! You have successfully done creating a simple data extraction web scraper for yourself. Now you can easily begin by extracting data by clicking 'Local Extraction'. All the data extracted output is displayed in the data extraction pane. Exporting data is equally efficient and accessible for any format you so ever want to comprehend business data dealings within less time.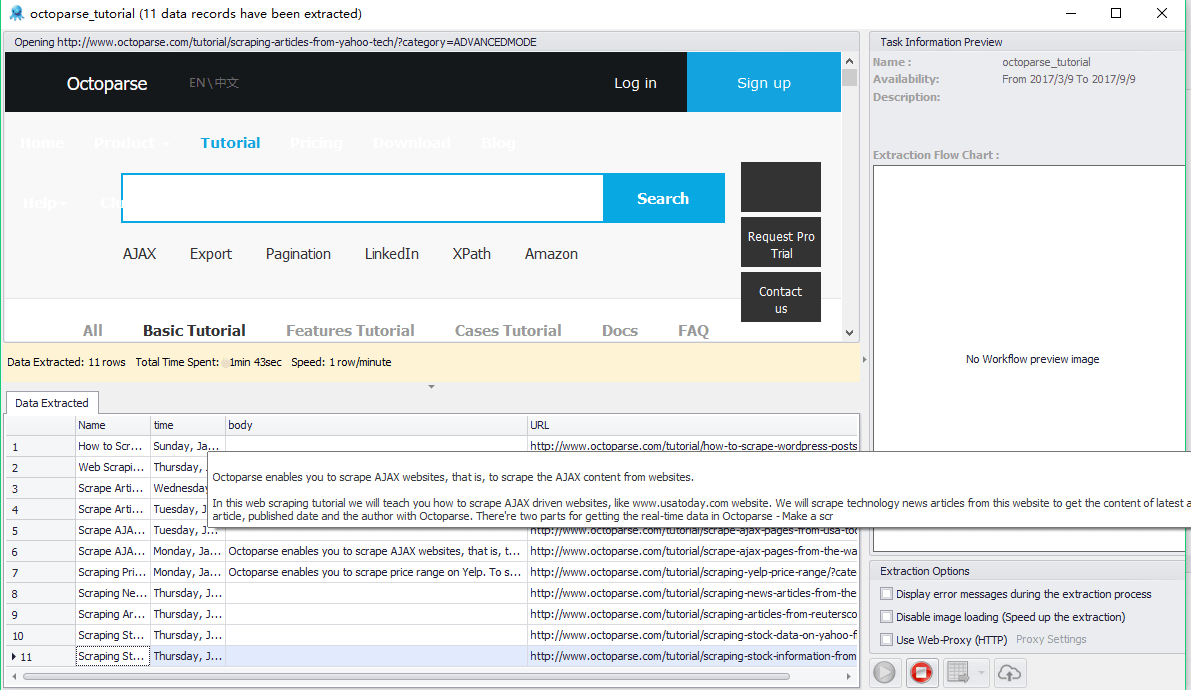 Conclusion
In this blog cum tutorial we have devised the development of a simple yet potent web scraper with no coding involved. Hopefully, you have attained the practical idea of how to create a web scraper using Octoparse and that too within a few minutes. Since most of the data acquired through the web scraping method can bring valuable insights hence the process is gaining immense popularity in the marketing sector. You can create from simple to complex web scraper looking at the nature and range of the target website from which data is needed to be extracted. Octoparse will comprehend all your small to big data requirements in a jiffy. All the semi-structured data can also be easily converted into structured data for further safe business processing. Happy Scraping!
How ITS Can Help You With Web Scraping Service?
Information Transformation Service (ITS) includes a variety of Professional Web Scraping Services catered by experienced crew members and Technical Software. ITS is an ISO-Certified company that addresses all of your big and reliable data concerns. For the record, ITS served millions of established and struggling businesses making them achieve their mark at the most affordable price tag. Not only this, we customize special service packages that are work upon your concerns highlighting all your database requirements. At ITS, our customer is the prestigious asset that we reward with a unique state-of-the-art service package. If you are interested in ITS Web Scraping Services, you can ask for a free quote!