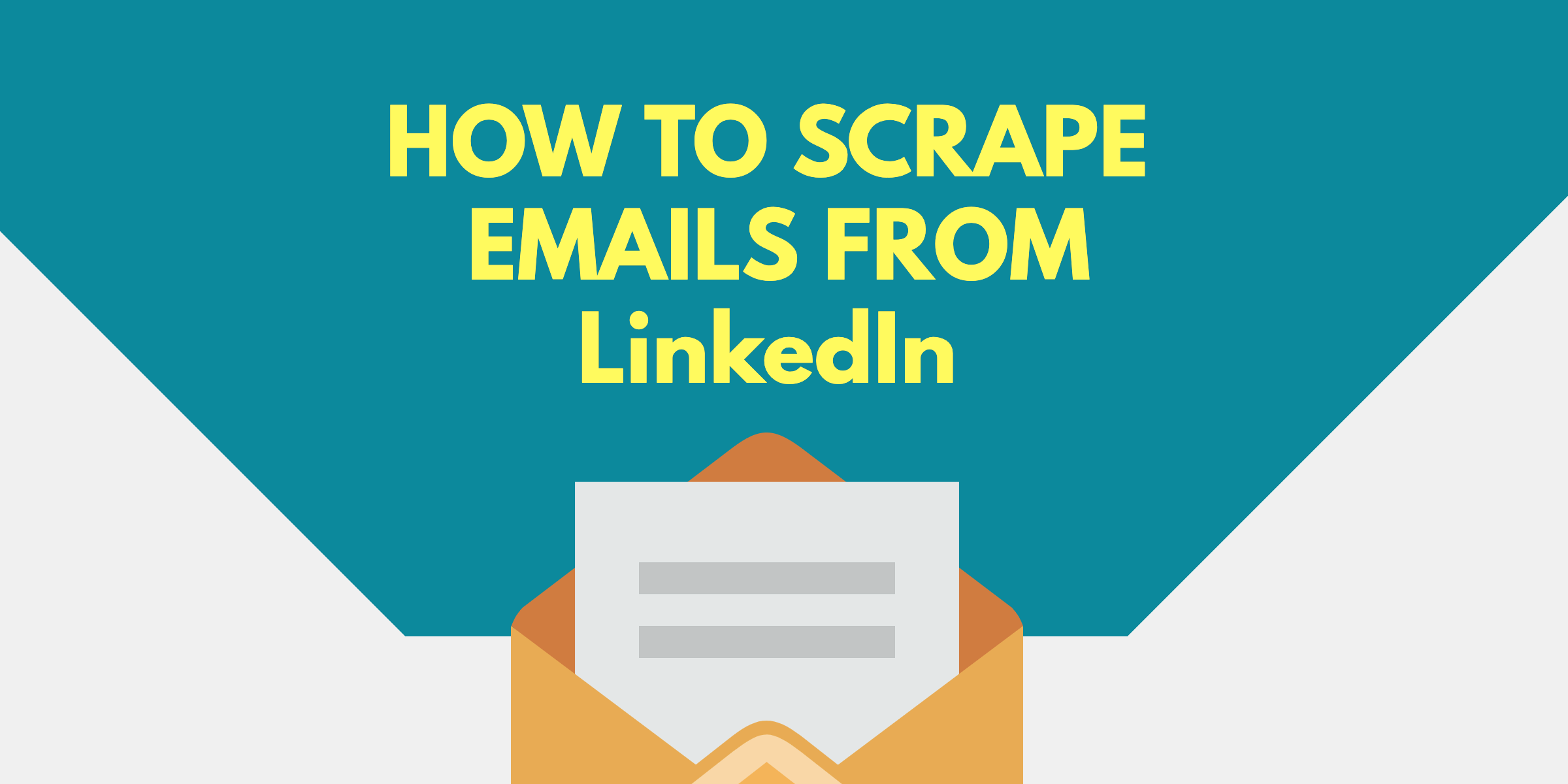 How to Scrape Emails from LinkedIn?
There are several reasons why web scraping emails from LinkedIn can be useful for your business. This milestone can be achieved by using crawlers and bots. However, it should also be considered before diving into this tutorial that LinkedIn offers a direct avenue to download and export email IDs from their social platform with due permissions. Otherwise, you can get access to the emails the hard way. This blog brings you some basic information to start your email scraping right away!
Manually export LinkedIn connections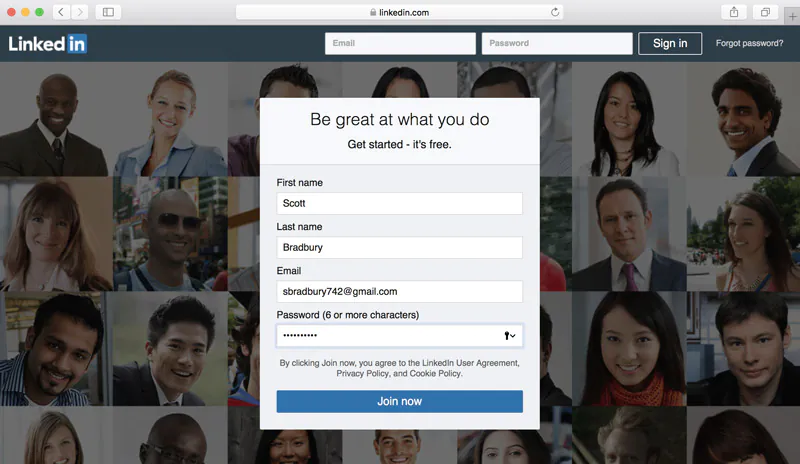 LinkedIn users can also reconfigure their setting options to 'strong privacy' to a weak one just in cases to enable their connections to reach their email IDs to avoid permission grants. You can export LinkedIn by following the below-mentioned procedure step by step:
Open social media platform LinkedIn website.
Promptly, Sign in by inserting your email ID and password (professional or non-professional).
Navigate your way to the home page.
Then look for the 'Me' icon and return to the homepage with a simple tap on the icon.
In the next window, you should select the Privacy & Settings from the menu dropdown bar.
Now tap at the very top of the window on the privacy tab.
Look for the 'How LinkedIn uses your data' bar and tap on the highlighted portion 'Change' underneath. (next to download your data option)
After signing in (if prompted) you can automatically redirect the data page which is tagged as 'Download your data.
Begin the action by a selection of the target 'Connections' (which is intended to be extracted intentionally).
Lastly, follow the instructions visible on the screen to finish up.
After successfully sunning the process, you will receive a link via your registered email, by clicking on this link. You can easily get access to the email address data and can extract them instantly.
2. Use automated tools to scrape emails from LinkedIn
Now let us discuss the more advanced technique to extract email addresses from the LinkedIn platform. This technique is mainly applied when you encounter an in-app method that fails. The third-party email scraping software tools are used to extract and infiltrate all email IDs from LinkedIn profile sources. Advanced Automated Scraping Tools are commonly considered unethical in various cybersecurity forums. There are many tools available for scraping email addresses from the social media platform. Some are paid while others offer their services for free. Interestingly, the free ones are not substandard but can compete with the licensed counterparts.
A brief outline for the most popular automated email scraping tools for LinkedIn is as under:
PhantomBuster
PhantomBuster is also named 'LinkedIn Profile Scraper'. Judging by the name, the tool can provide incredible email scraping results from much overloaded social media platforms such as LinkedIn. The tool is a favorite of HR analysts, recruiters, corporate individuals, and groups. As it is a significant tool to get access to vital information by following a few simple steps. You can get rich information about prospective applicants or employees via PhantomBuster. As we all have some idea that extraction of email IDs through indirect connections is often very tricky and can only be done with 'Email Discovery' mode. Working with this tool is entirely safe and secure to get your desired email IDs to form any LinkedIn profile. PhnatomBuster is a proprietary licensed tool hence you can enjoy safe scraping services for free on a trial basis for 14 days.
Skrapp.io
Skrapp is a famous LinkedIn automation web scraping tool. It can scrape off emails from LinkedIn profiles with the support of a comprehensive browser just like Chrome extension. This allows efficient integration of various other platforms like Sales Navigator. The tool is appreciably put to use by leading HR analysts and professional digital marketers for covering up email data for better search results. A designated 'Email Finder' can help you big time in searching the complete mailing list in the shortest time.
Skrapp provides both free and premium versions for its email extraction plans. The free version supports up to 150 emails per user while the premium version starting at $49 supports 1000 emails monthly.
GetProspect.io
GetProspect is yet another exciting automation tool. It is more commonly employed to scrape emails from the LinkedIn platform. To access the social site, the web scraping tool utilizes chrome extension which can successfully adapt to extract B2B emails or contacts from the Internet. Seamless integration is carried out with LinkedIn with the help of GetProspect and export emails to XLS file format. Around 50,000 emails per month can be exported by using GetProspect. In this way, your marketing lead would be boosted significantly with a success rate of 98% and bounce rate up to 2%.
Similarly, as Skrapp, GetProspect also comes in a freemium package. Approximately 150 emails can be extracted per month depending upon the free version of the tool. On the other side, the premium package can support 1000 emails per month. Furthermore, a high-volume plan can support email extraction of up to 50,000 emails per month. You can choose a service package as per the business data requirement.
SalesQL
SalesQL comes for free and is a widely used email scraping tool by sales representatives for recruitment purposes. The tool can work just fine with Chrome extension as it is highly adaptable in harvesting email ID verification via LinkedIn profiles.
SalesQL is a professional enough platform to extract bulk email IDs in one go. Web scraping tool has a low bouncing rate as compared to other tools. Thus it can generate very useful leads for your eCommerce business incentives or can add the best candidate for company recruitment. You can install this tool directly from Google Chrome's Webstore. After registering yourself, you can enroll in the free action plan to benefit from 100 free credits a month albeit with limited access.
Conclusion
LinkedIn is a wide social media platform, which supports millions of users from across the globe and provides them opportunities to grow professionally in their respective careers. LinkedIn provides a great many opportunities to connect to multi-national companies, capable employers, influencers, and other likes in your interested business niche. To send in your job applications, the professional way is via email. Not every person on LinkedIn makes their email viewable to the audience and here where you can utilize software tools as many as discussed in the upper section of the blog. This would help you infinitely to scrape email addresses from LinkedIn quite smoothly.
How ITS Can Help You With Web Scraping Service?
Information Transformation Service (ITS) includes a variety of Professional Web Scraping Services catered by experienced crew members and Technical Software. ITS is an ISO-Certified company that addresses all of your big and reliable data concerns. For the record, ITS served millions of established and struggling businesses making them achieve their mark at the most affordable price tag. Not only this, we customize special service packages that are work upon your concerns highlighting all your database requirements. At ITS, our customer is the prestigious asset that we reward with a unique state-of-the-art service package. If you are interested in ITS Web Scraping Services, you can ask for a free quote!