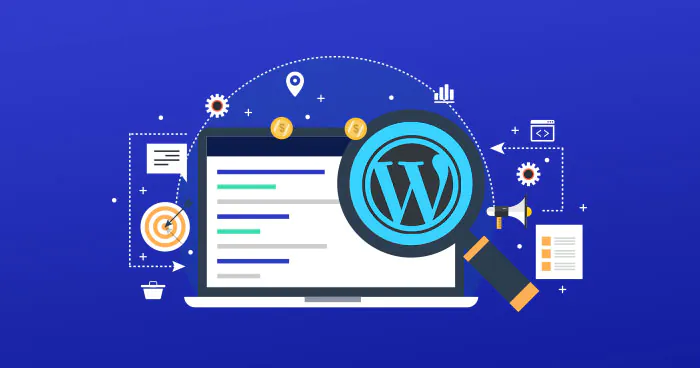 Are you interested in understanding how to do effective keyword research for your WordPress blog? Keyword research promotes your content ideas so your content can reach massive audiences and grow online traffic. In this tutorial, we will show you how to conduct the right keyword research for your WordPress blog.
What Is Keyword Research?
Keyword research is a unique technique frequently utilized by content creators to rank their blogs on popular search engines. It fetches you more organic traffic by directing viewers in search of content similar to yours. Once you find the right keyword that people are interested in then you can cleverly use these keywords to optimize your blogs for SEO. Search engine experts use keywords to rank their content on Google. However, some website owners assume that they already know what customers are searching for however, these guesses might not always work in your favor therefore, it is best to employ powerful tools to help you make impact-making business decisions based on facts and figures. In this post we have pointed out some of the best keyword research tools which you can use for your content marketing benefit, these tools include;
1. Semrush
Semrush is currently ranked one of the best SEO tools in the online market. It is a complete SEO package with multi-dimensional features to guide you towards organic research, real-time data, paid advertising research, keyword traffic analysis, and competitive analysis for your WordPress blog. To get started right away with this tool, simply go to the official Semrush website and enter your domain keyword or URL field as shown below: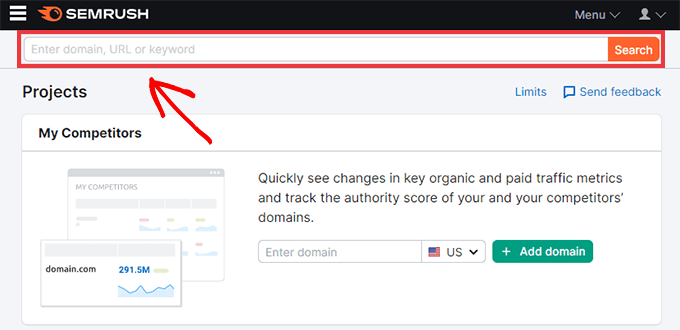 If you do not already have any specific keyword in your mind then you can use any pop-up word or a complete phrase that links with your business nature. For instance, if you own an eCommerce site that markets headphones then you can simply enter the keyword 'headphones' to make a strong starting point. Click on the 'Start' button and this tool will automatically display the results for the keyword that you just fed into it.

This involves the CPC for paid advertisements, search volume, and the number of search results. When you scroll the screen downwards you will come across a long list of relevant keywords. All the related keywords are fact search items that are somewhat related to your keyword which you have entered into the Semrush homepage.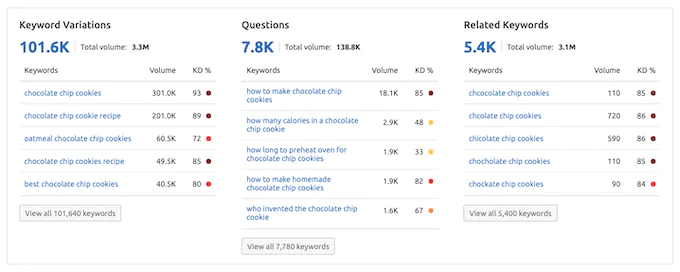 Many websites are found guilty of inserting the same keyword into their content again and again to rank their content for that keyword. This attempt will negatively impact your content by making it a difficult read. Google gives your website a heavy penalty if they find out you are making use of these tricks. This will ultimately lower your position in the search engine rankings. By including a lot of relevant keywords in your content you can let Google know about your content originality. Therefore, it is smart to add more keywords to your content wherever possible. You can scroll down all the keywords by clicking on the 'View all button.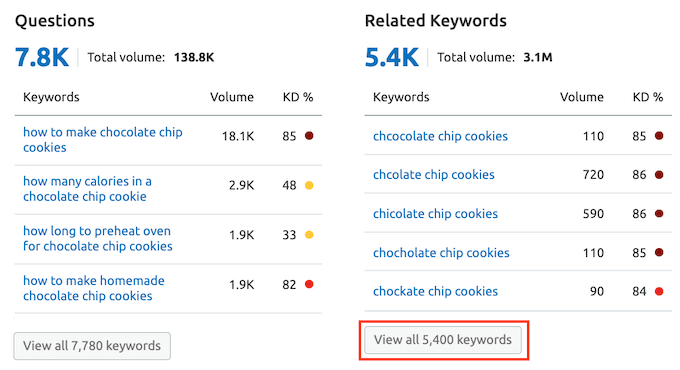 Next, you can check out the SERP Analysis portion. For newbies, SERP stands for Search Engine Results Page. This page is displayed after a user searches for a phrase or a word. The SERP Analysis part presents the list of the highest ranked search engine results for the keyword that you just entered on the homepage. To rank your chosen keyword you need to check your competition as well, below mentioned sites are top in line that you need to compete with.

To view a comprehensive organic report for every result you just need to click on its URL. By analyzing this report you can have a better understanding of why this page is ranked higher for this specific keyword.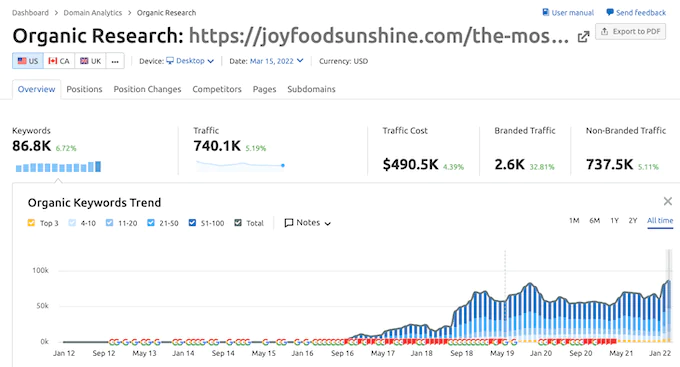 If you wish to learn more about keywords then Semrush provides a special Keyword Magic Tool. This tool gives you easy access to data related to a wide range of closely related keywords. To enable this tool, you are required to click on the Keyword Magic Tool in the sidebar.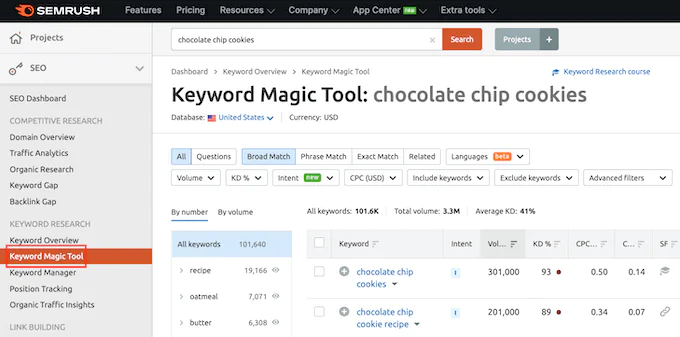 Once you see a promising keyword for your content you can click on the (+) Add icon. This will instantly add that word or phrase to your Semrush's keyword analyzer. The next important step in keyword research is to analyze your competition attached to those words or phrases. If a keyword has a large search volume but very high competition then it will certainly become a challenge for you to earn a cut of that traffic. To go through a detailed analysis, you can click on the given links that are already in higher ranks for your selected keyword. You can also see the backlinks for that URL the overall estimate of traffic, and other keywords that the page ranks for. Overall this Semrush is the best keyword research tool in the market. It does not only give you more content ideas but also lets you find out what works for you. Even better, Semrush enables you to integrate AIO SEO (All-in-one SEO) to help you find out your research relevant keywords directly in your keyword dashboard. AIO SEO is one of the most sought-after SEO plugins for WordPress and it possesses almost all the tools you require to boost your content traffic without needing to edit the code or hire a developer. When you begin creating your post or page in WordPress you can simply go to the AIOSEO's Keyphrase section and enter the keyword that you wish to target.

You can then click on the 'Add Focus Keyphrase' button. AIO SEO will automatically scan your content and assign you an SEO score. This is an effective way to make sure you can easily optimize your phrase and make it rank on the search engine. This tool will also suggest changes to improve your SEO score.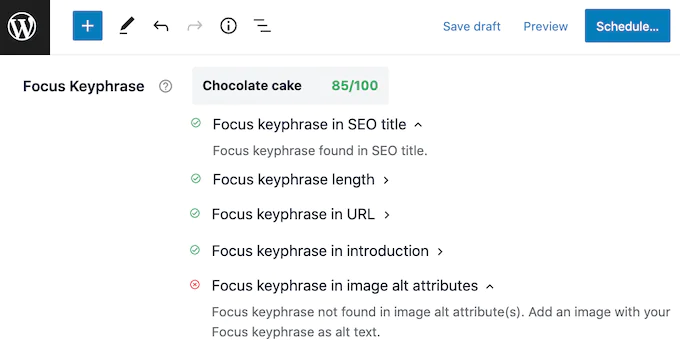 These are some of the best tips that can help you rank for your central keyphrase. The Semrush integration will guide you to make an easy discovery of content-relevant keywords and phrases. To start right away, click on the 'Get Additional Keyphrases' button to launch a pop-up from where you can log in to your Semrush account.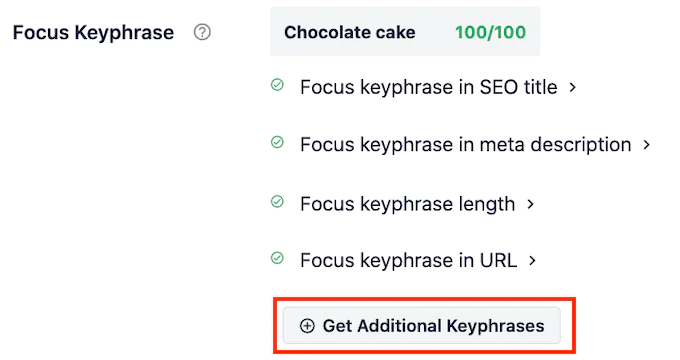 After redirecting and connecting your Semrush account to AIO SEO you can easily explore the relevant keywords in your WordPress dashboard. AIO SEO will help you display the search volume and trends for every key phrase. This factor will allow you to exactly pin the terms that can deliver more traffic to your site.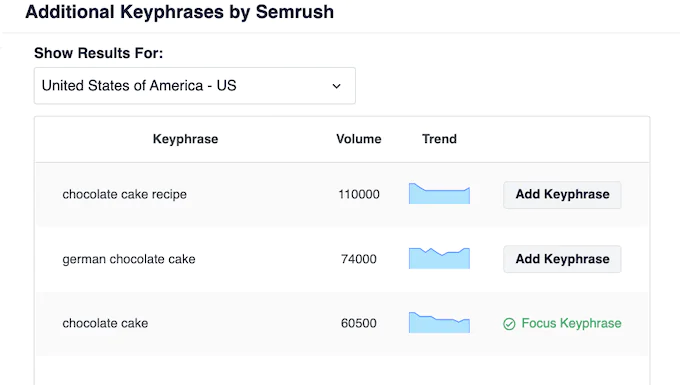 If you happen to have AIO SEO pro you can also access the 'Add Keyphrase' button. This makes it easier to add a keyphrase to your content. After adding your keyword, AIO SEO will check your post for this phrase. It will assign you an SEO score, which will reflect how well you have targetted the keyword or phrase.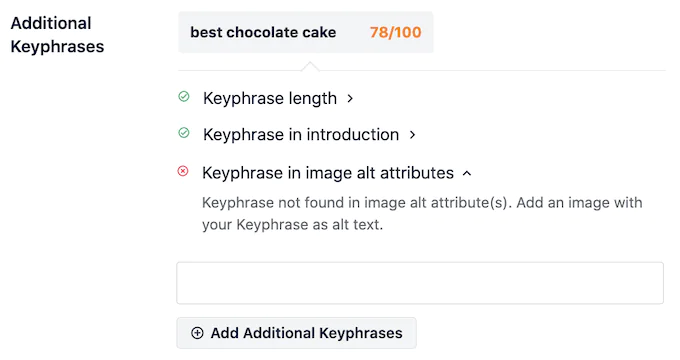 2. Ahrefs
It is indeed one of the most powerful and credible keyword research tools in the market. It allows you to have an in-depth competition analysis and estimate why are rankings so high for a certain keyword. This way you can easily manage to outrank them in the search results. Ahrefs can crawl 6 billion-plus pages per day for you and index 22 trillion-plus links over 170 domain names. This is a huge amount of data we are talking about! The real thing about the Ahrefs platform which makes it special is that it lets you use this data to perform excellent keyword research. Ahrefs have a simple user interface that classifies this data into various sections. You can type your domain in the search bar and Ahrefs will display all possible results in an understandable format.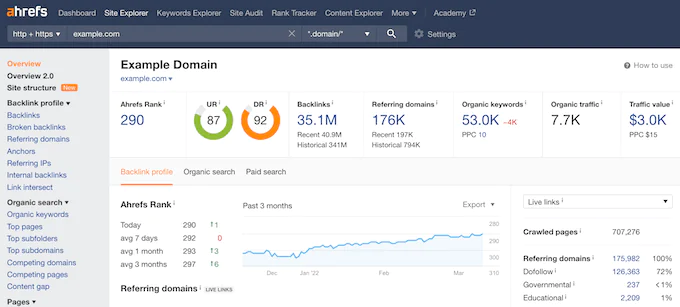 Ahrefs will begin the search by showing you an overview of the relevant information about your domain. This includes a total sum of referral domains, backlinks, content overview, and organic keywords. To learn more you can click on any of these sections. There is a lot to explore with Ahrefs you can access the most useful reports by clicking 'Organic Keywords'. A long list of keywords for this domain will appear on the screen along with search rank, search volume, URL, and more.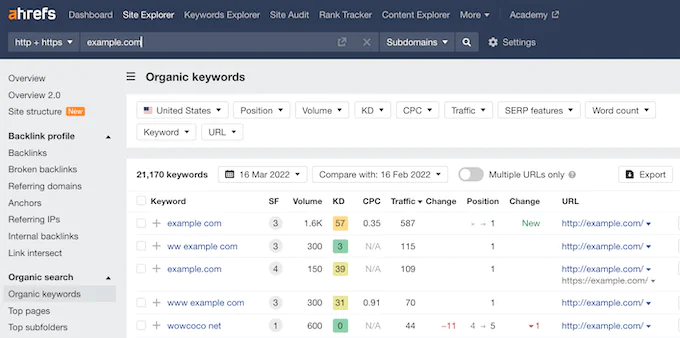 If you want to generate new keyword ideas then begin by entering words or phrases in the search bar. You can enter anything from the name of your product to a new buzzword linked to your industry. Ahrefs keyword explorer tool will automatically generate a list of keyword suggestions, their difficulty score, search volume, and clicks. We advise you to stay with the keyword having a higher search volume and a lower difficulty score.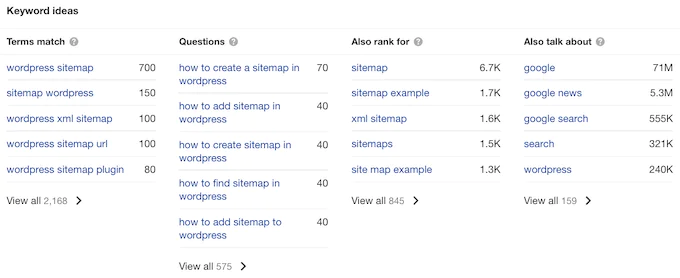 Ahrefs comes with many essential research features for rank tracking, content analysis, web monitoring, and more. You can get all your reports in PDF or CSV format and edit them in any spreadsheet software.
3. AnswerthePublic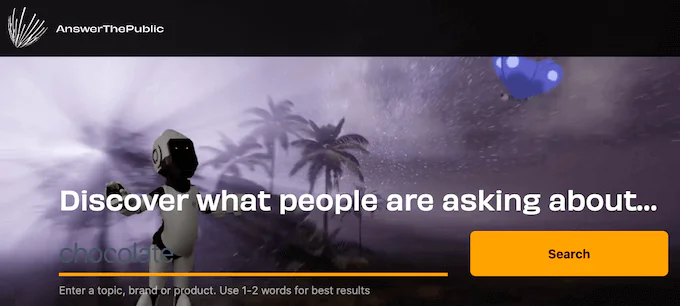 AnswerTheBook is a free tool that serves best your content ideas and keyword research mission. It uses Bing's and Google's auto-suggest features to support information in an easy-to-read format. To get started with AnwerTheBook, you can visit this tool's official site and enter your phrase or word in the search bar. All your results for related keywords will be presented as a visual map on the screen as shown below: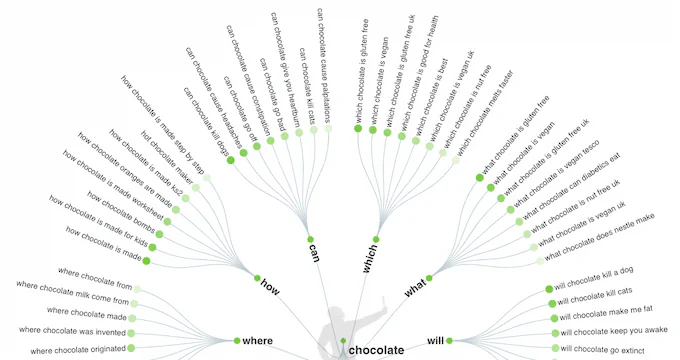 You can any given keyword and this tool will report all the word's Google search results in a new browser tab. AnswerThePublic portrays all the keyword research on a single page to further simplify things for you. You can also easily download this given data as images. Otherwise, you can export this data to a CSV file and explore it further using any spreadsheet software.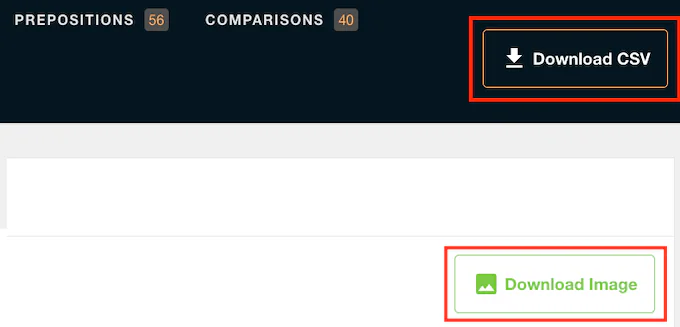 How To Apply Keyword Research In Your Blog? 
The primary goal is to do robust keyword research to find more about what customers in the world are looking for and use that knowledge to rank content for those words. There are numerous ways to formulate an effective content strategy. Plan your content marketing strategy around the keyword that targets your audience. This might include writing content articles, infographics, blog posts, and videos about this particular keyword. Business websites can create documentation, landing pages, FAQs, and other useful content for the target audience with new keywords. When writing fresh content remember to enter your target keyword into any of the aforementioned tools it will help you to optimize your content for your focus keyword.