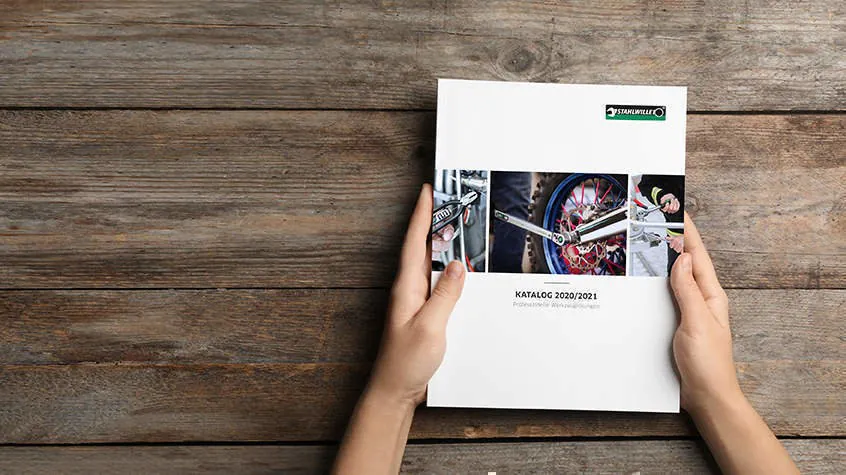 Catalog Designing Process Complete Guide
A Catalog is designed for mainly effective digital marketing purposes. A catalog aims to provide a wide range of your company's available services in retrospect. A catalog is highly appreciated by clients due to its accessibility and unique design. Due to its highly acceptable intrinsic capabilities, a catalog is a must-have element for all business types to educate their customers regarding their complete set of services.
Why is a catalog important?
A catalog is very important from the business point of view. Like any business card or tool, it is more commonly used nowadays to reinforce brand awareness among a large audience. Marketing specialists stress upon the use of catalog to have a positive impact upon company product sales and ultimately increased lead generation. It is significant to create an enticing catalog that fulfills all your company demands within less time. A catalog must be two things:
Functional: Easy to consult and intuitively designed.
Appealing: A good and firm cover, high-quality paper, a clean and modern layout, etc.
In which formats can a catalog be created?
A catalog is always created digitally beforehand on a computer. Afterward, it can be transported within different formats such as both print and digital. Transferring information via print media onto the website through the processing of different formats can be hectic and shall not yield error-free results. In case, it a Catalog Conversion Service that supports simpler to complex catalog conversion processes within limited time and space.
Print catalog (e.g., Desk catalog, IKEA catalog)
Digital catalog (PDF, flipbook, an app, etc.)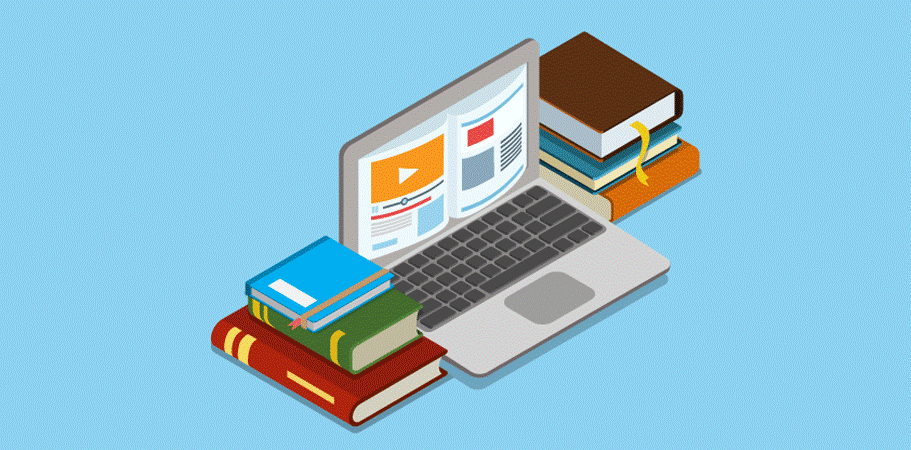 What elements do I need to make a Catalog?
You can quite easily build an enticing catalog by incorporating the product-related and nicely edited images, professional catalog layout, and unique product data. All these elements make up an interesting catalog that is all set to grab your customer's attention and benefit you with an increased purchase rate. Catalog Elements are mentioned in great detail below:
Product data
In E-Commerce Business it is an ultimate necessity to include proper information regarding brand and product. Every customer out there is hungry for good quality service and stuff. You must include codes (SKUs / item numbers), category, subcategory, product name, description, attributes, prices, barcodes, and much more within your company catalogs to make them more visually outstanding.
Business database / ERP systems: SAP, Oracle, IBM AS400, Microsoft Dynamics, Sage, Infor, ePromis, etc.
One or more Excel sheets (or CSV, TXT files)
XML files
SQL files
Company website
Previous catalog files (Adobe InDesign, QuarkXPress, etc.)
Images
Textual information is very significant for every product catalog. Correct and colorful images send out, sensory signals to all those reading or visiting promos or catalog. It is not always a pleasant day, that you are completely on unique product images, you might as well be short on some product images and would care to cover the need up by visiting the company website. However, this is not a good idea, as those images are not of good quality usually (around 72 dpi) and you need high-quality images (200/300 dpi) for the job. In such a case, it is best to fetch images from professional Photoshop editors.
Catalog Layout
After gathering all the essential elements which are to be included within the catalog such as Product Information, Detail about your Company, Ceo's Message, etc. After completion, you can move to the operative phase for the catalog layout enhancement and creation all at once. You can ask for assistance from any professional designer or any graphic editor. In this way, you can easily solidify your ideas about how to assemble a catalog. A few tips are presented as following to help you don't miss out on any important note:
Cover and back cover;
The introduction pages;
Page layout/Master pages: header, footer, thumb index, category's color, page columns (1, 2, 3, or more), etc.;
Table of Contents (TOC): Classic sort order (page number sort order), Photographic TOC, Alphabetical order (by category, by product, by what you want), and Chapter Separator TOC;
Chapter separators;
Product layouts (check four examples of different product layouts in the image down below);
Creation of specific industry icons/symbols.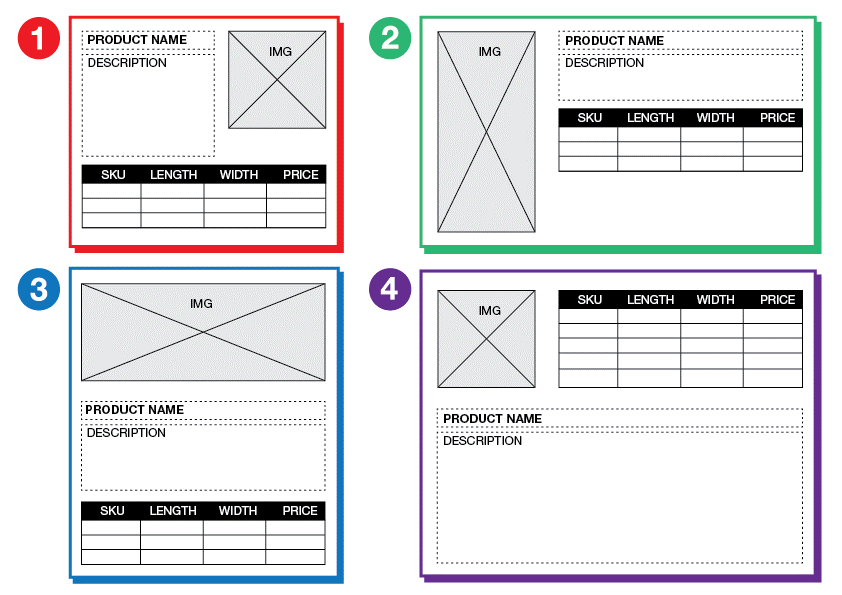 The publishing process: What kinds of publishing processes are there?
As soon as the layout is decided and approved, the more crucial step starts The Publishing Process of the Catalog. This phase initially begins by the insertion of all the selected data into the catalog in a well-formed manner. There is no restriction to perform the step manually or by the assistance of specialized automated software. The most common publishing methods are described below in detail:
Manual publishing: Copy and paste (this requires a lot of time and is prone to error)
Cloud publishing services: Cloud software or SaaS (inexpensive, layouts are fully editable, and support is included in the project price).
The manual publishing process
At first, let us discuss the manual process of publishing a catalog. The process is detailed and consists of copying all the data and then pasting each piece of the puzzle from your database to the document like a Jig-Saw Puzzle. This task is much tedious and will cost you a lot of time on your end. Another important thing is that the manual creation of a catalog yields high alerts for grammatical and personal errors because a human drives this process, not a machine. The automatic publishing process overcomes such personal errors and drawbacks more efficiently.
Cloud-based publishing software
Cloud-based publishing software has its advantages over all sorts of catalog publishing types. As such packages require no setup. Any user can access such cloud-based software with the help of local browsers such as Google Chrome and Firefox.
Many software companies have discovered that Cloud technology is a good way to reduce software costs, increase product innovation, and improve support for their customers. Automatic publishing software has found in the Cloud a good place where it can easily grow.
Companies such as Pagination allow an excellent user interface that enables you to create documents completely online and on your own. This software assists you in saving that extra second to spend on more important aspects such as catalog compilation and conversion processes. To set up a project, you need only to share some samples of data (Excel, CSV, etc.) and the type of document you want to automatically creates your desired result in the different formats as you wish (PDF, InDesign format).
How ITS Can Help You With Catalog Data Entry Service?
We go the extra mile to give you luxurious Catalog Conversion Service both in hard form as well soft formatting that can drive your leads into sales by two folds. Not only this, ITS, believes in the notion that there is always room for correction, we break the stigma by offering unlimited revisions such that our client's work meet every little detailed perfection. By outsourcing your Catalog Conversion Service project to us, we guarantee excellent quality over quantity. In addition to all of this, ITS Team also provides solutions for long term economical outsourcing plans to get your lead data entry specialists whenever you like. If you are interested in ITS Catalog Conversion Services, You may ask for a free quote!