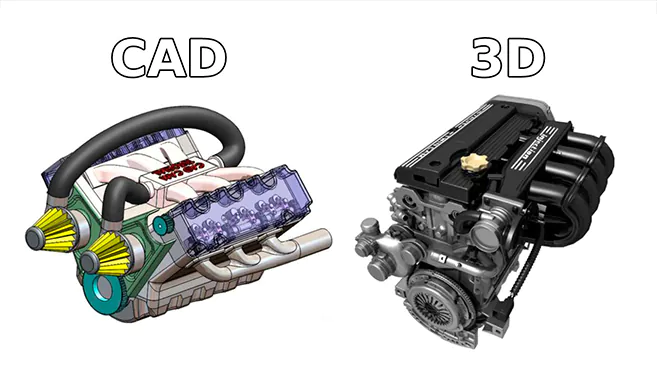 CAD Vs 3D Modeling: Which Software to Choose?
One of the frequently asked questions about digital marketing involves appropriate software tool selection for the modeling projects. The answer to this question varies with the demand and exceptions of your modeling projects. There are different dimensions to this simple-looking question. The first aspect is the type of modeling project that you are dealing in, secondly what is that you are trying to dictate to your audience. Overall the designing software tools fall under two main camps: CAD and 3D Modeling Tools. CAD software is more commonly employed in creative industries as well as mechanical object modeling. Alternatively, 3D modeling is more deliberately applied to the creation of organic elements which mark their use in video game development and special effects. Depending strictly on the goal of your design, both the software types enable the design process to make 3D printable designs.
Here is a full description of how these software types differ from each other.
CAD (Computer-Aided Design/Drafting)

CAD Programs begin with the sketching of a simple 2D shape. This shape can be turned into a 3D form either in surfaces or solids. Drafting is an important step and has a long lineage of product designers, artists, architects, and engineers. They would draw 2D plans for better measurements of the designs which were afterward handed over to technicians and craftspeople. This process can be both completed manually as well as with successive machine designing. Today, we have tools such as 3D printing, which enable us to interpret the designs by other software tools. For Example: CAM (Computer-Aided Manufacturing).
CAD Programs take all these 2D drawings and turn them into marvelous 3D rendered objects. All this is done by the mechanism of digital transformation. As in some cases, Shells (surfaces) are there while in other software tools the object is treated with mathematical sold material. The reason for this is that CAD software takes its root from 2D drafting mainly. It is focused to render objects functionally and by scaling. Any type of functional object around you, say your computer or phone is essentially designed in CAD Software.
AutoCAD is used to render digital and technical drawings to build unique 3D models. One of the major advantages of CAD Software is its ability to process as the database for manufacturing and conveying technical information to BOM (bill of materials). CAD Models are usually formatted in different style formats like .dwg, .dxf, .dgn, and .stl formats. The models rendered within CAD software can be used for manufacturing, AR/VR, and 3D printing.
The main difference existing between CAD software and 3D modeling is that CAD models are usually based upon technical drawings and require precision within technical drawings to visualize them in 3D. The main aim is to design modeling projects with 100% accuracy to be used within any development plan. While 3D models created within 3Ds Max are usually created for games and videography. The models can also be rendered for product advertisement and better product visualization purposes. A CAD model is real and original while a 3D model is a digitally optimized replica.
3D Modeling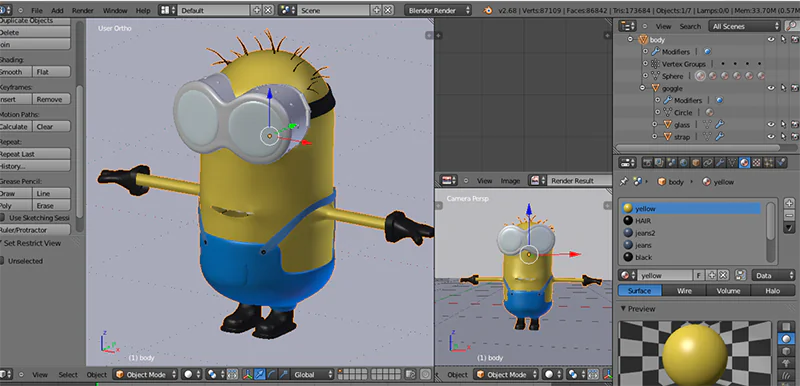 CAD software tools are great for applying to functional objects but all things need to work mechanically accurate to fit themselves as the real-world device. This being said you can imagine that there is not much out-of-the-box imaginative creativity involved in this software tool. Here is where you can count on the 3D modeling software tool for long use in the films and gaming industry. 3D modeling software is efficiently used in making special effects within creative animation. You will be glad to know that all 3D models are 3D printable. 3D modeling software is created around software in 3D geometry. These can be based upon the system named NURBS, or there can be simple polygons consisting of vertical, faces and edges involved. In many cases, the 3D programs can let you switch between the systems depending upon the project workflow. All such surfaces and points can converge to form the 3D object edges.
The much-celebrated benefit of 3D modeling over CAD software is that the user can easily direct input within each vertex and surface whether individually or in the form of groups. Some groups are designed into 3D models as if there is a piece of clay to play with!
Use of 3D Modeling Software Tools
Generally, the purpose of 3D models is to create powerful and visually appealing models. We all live in a fast-paced world so we want our models to be created in the shortest time duration possible. Also, there is a liking for furniture, exterior, and interior designing in all of us. Furthermore, lighting, textures, materials all matter while modeling an object. With CAD models the goal can be a little hard and complicated to achieve as compared to the results obtained with 3D modeling tools.
There are other multiple reasons to convert CAD models into 3D models such as:
Development of product configuration is easy with 3D modeling tools.
AR/VR model optimization is appreciably achieved with 3d modeling.
Marketplaces, eCommerce, manufacturing industries all are benefited from 3D modeling.
What software is used for CAD modeling?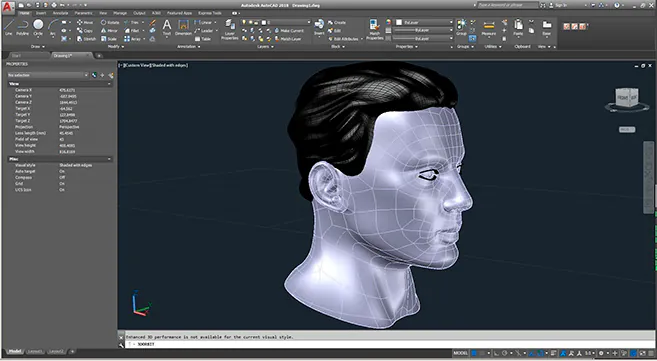 The greater the competitive results the better the software chances to opt for modeling projects. The most competitive modeling software for CAD software tool is AutoCAD by AutoDesk.
Price: $210/month or $1,680/year.
Operating system: Windows, macOS, iOS, Android
Software compatibility: ESRI ArcMap 10, Civil 3D
File formats: .dwg, .dxf
What software is used for 3D modeling?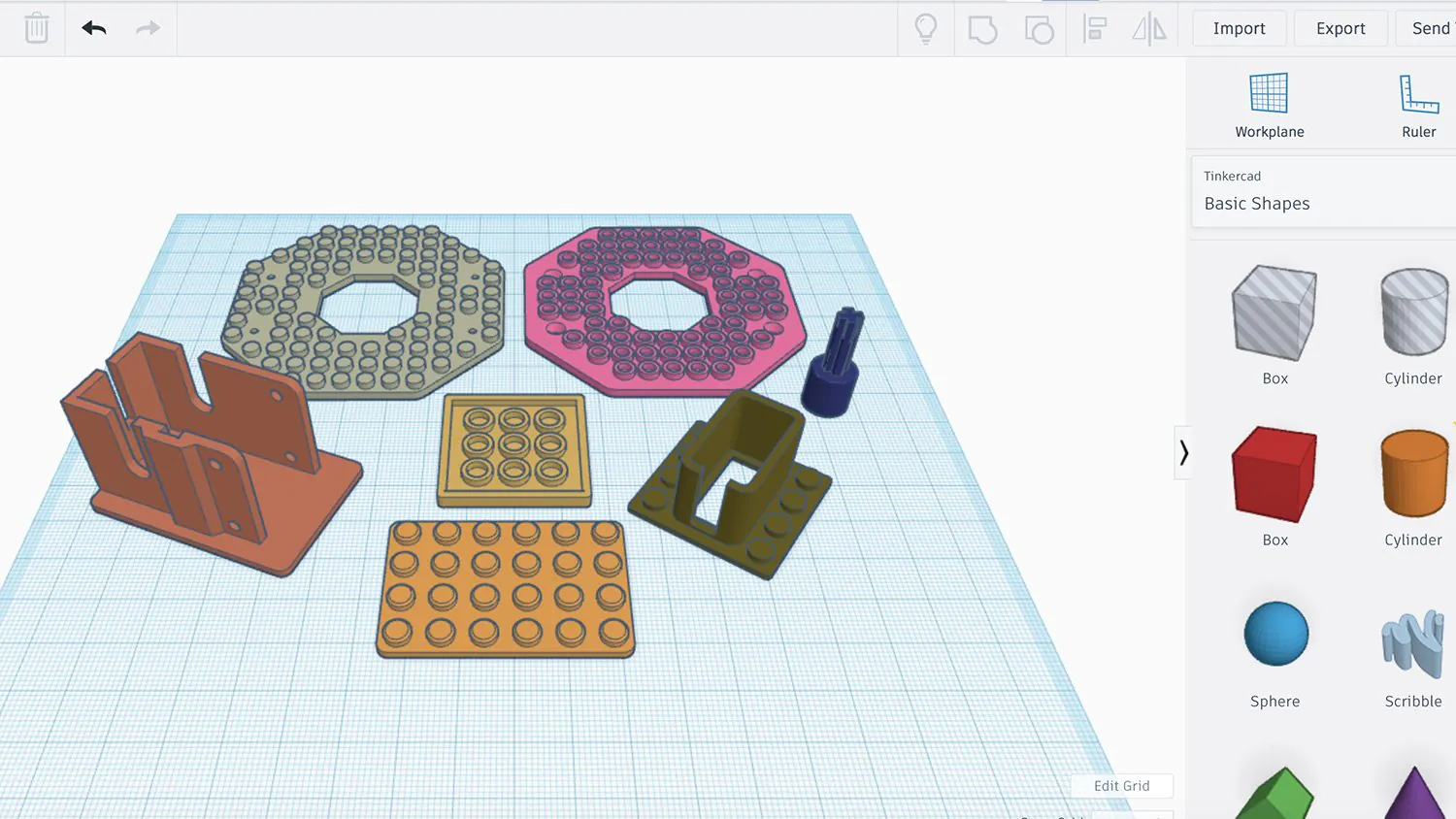 Very common software tools created and used in the name of 3D modeling are Blender and 3Ds Max.
3Ds Max price:$1,545/year
Blender price: It is for free
3Ds Max operating system: Compatible with Windows
Blender operating system: Can be accessed with Windows, macOS, Linux, other
3Ds Max software compatibility: The software tool can pare up with Unity, Unreal, Autodesk Maya, other
Blender software compatibility: The software tool can pare up with Unity, Unreal, Autodesk Maya, other
3Ds Max file formats: Feasible formats include, .3ds, .obj .fbx, bitmap (.bmp), universal 3D (.u3d)
Blender file formats: The list of portable formats involve, .fbx, .3ds, .stl, .x3d, .svg
Often, 3Ds Max is essentially used for 3D modeling. Whereas, manipulation and modification are done in Unreal Engine or Unity 3D to make 3D models more accurately. Just like Product configurator, game, video, and other applications. In contrast, the 3D modeling tool, Blender is a standalone tool that is used for 3D computer graphics in making films, visual effects, and even gaming apps.
How ITS Can Help You With 3D Mechanical Modeling Service?
Information Transformation Service (ITS) provides a wide variety of services relating to efficient Mechanical Modeling and Designing Service. Our organized and well-managed ITS Team specializes in 3D modeling utilizing the latest software and expert recommendations. From blow-up to explosive views of any mechanical parts ITS Team professionally handles all mechanical projects in the fastest turnaround time to help your business expand exponentially. If you are interested in ITS 3D Mechanical Modeling Software, you can ask for a free quote!