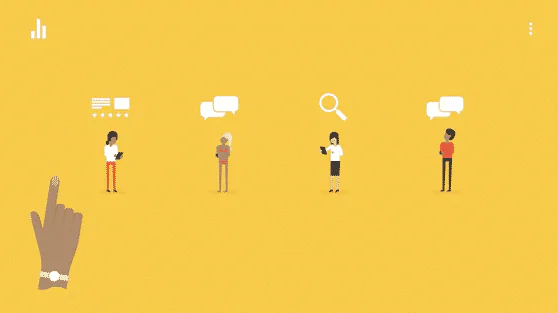 Bring life to your Ideas with 2D and 3D Animation
Graphics and digital art have undergone much progress, even in the last few decades. Now, at this point in technology in the contemporary era, can you imagine the art without 2D and 3d animation. These animations served as founding stones for building digital art.
How 2D and 3D animations make your services eye-catching?
The art has not only been confined to the artistic domains, however, but it has also now stepped forward into the business. As the digital world is progressing; humans are becoming increasingly busy, no one has the time to read a longish description of your services or your message. So companies and individuals now prefer 2D and 3D animations to pop up their services and messages. 2D and 3D animation can help in flourishing every single industry, like arts, games, and typography.
So if you are planning to give a buzz to your company or elevating the interests of clients, then bring life to your ideas by 2D and 3D animation.
How ITS can help you?
We here at Information Transformation Services is offering world-class 2D and 3-D animations that can help you express your skill or business in a much engaging way:
Concept art:
In recent years the concept art has gain fame, probably due to its immense potential to make the concept self-explanatory. In this regard, ITS has much to offer to our valuable clients; the professionals can translate your ideas into 2D and 3D animations and will help to create the concept arts. Thus if you are planning to develop a game, a website, a business intro, then you can outsource it to ITS. Our time will translate your ideas into art.
2D creation:
Our team has exclusively dedicated artists for 2D animation. They are acquainted will with the skills to make any:
Vector
Raster
Cartoon
photo-realistic
matte painting
all you need to do is to share the requirements and ideas with our team, if you have any raw images or ideas, then you can also share it for better comprehension, and the rest of the task is up to ITS.
2D animation:
Our services are not only restricted up to this; along with all 2D art creations, our company offers all kinds of 2D animation, ranging from the game characters to environmental landscaped. We can cater to your requirements. The various animation types offered are:
frame-by-frame animation
skeletal animation
transformation/morphing animation
visual effects animation
our experts are proficient enough to use any rendering software that suits best to your requirements. Hence our company can create animations on
Adobe After Effects
Abobe Flash
Unity Game Engine
Nuke
2D UI design:
If you are running an online company, then your user interface is the first interaction of you with the customers. You must have heard: the first impression is the last", whether you agree to this or not, but you must acknowledge that the first impression of your website will decide several determining factors. Through our years of expertise, our professionals are skilled in making elegant yet artistic custom user interfaces. Our work policy focuses on your brand strategy. Therefore, after an in-detail analysis of your company's marketing strategy and requirements, we can devise a customized UI that will surely be a boost for your services selling.
Information transformation services not only focus on aesthetics, but the technicalities also weigh equally in our business strategy. We make sure that the UI designed is not only aesthetically pleasing but functionally supportive too.
Storyboard sketching:
Through digital art has ruled the market since the last decade, but the charisma of hand sketching has never gone outdated. Our art team not only has skilled digital artists, but we also have sketchers, who can manually sketch the blueprints of your ideas. And then later can be used in a storyboard sketching.
So if your company is looking forward to giving your business an aesthetic stroke, then don't hesitate. Wherever your company is located, you can still be in the ITS broad customers' family. Just give your idea to us, and we will deliver the complete project to you on your desk.
So don't wait for it!