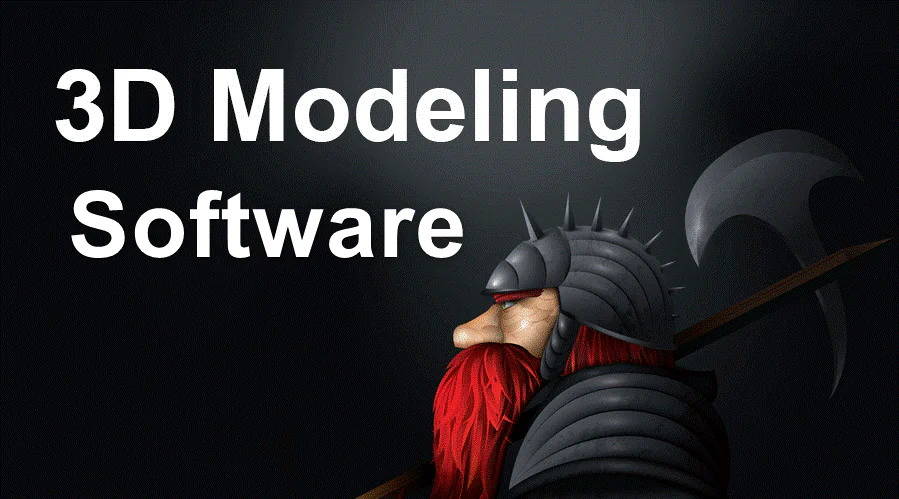 Best 3D Modeling Software for Mechanical Engineering
If you are into mechanical engineering, it must take you months to process models that satisfy your mechanical ideologies. 3D Mechanical Modeling software tool is essential for every mechanical engineer. In this industry, it is a must for every engineer to have the knowledge of every latest 3D software and application emerging in the market, which might prove beneficial to render mechanical models realistic. In this blog post, we are going to focus on selected CAD software to shape your technical parts for mechanical engineering projects. We will also see all the benefits of 3D visualization and 3D printing. Follow the following guide!
The use of 3D for mechanical engineering projects
There are a number of ways accordingly to which you can happily construct enticing mechanical models for your mechanical products. All production engineers, designers, and tool setters strive to create detailed 3D models of machine parts and components at the onset of mechanical projects. The easiest and handy way is to get your hands on a trustworthy standardized and well-optimized outsourcing service company for your mechanical desires. There are many independent companies out there that offer a great amount of detailing and perfection when it comes to Mechanical 3D Modeling services. Moreover, there are a number of special software in the market available to cater all your designing costs.
Best 3D modeling software for mechanical engineering
There are many 3D software solutions catering to all your 3D rendering requirements with world-class technology. The following listed out essential 3D software are a must-have for every mechanical engineer in order to create fantastic 3D mechanical models.
Fusion 360
This one is a great CAD software tool developed by Autodesk. Fusion 360 is operated on a cloud-based program, this software is essential to improve functionality between the team and allows you to model solid surfaces effectively. Furthermore, mesh modeling and parametric modeling are also favored by Fusion 360. You can opt for Fusion 360 if you are planning to work on 3D rendered models.
KeyCreator
If you want are in need of a geometry-centered 3D modeling software tool. KeyCreator is perfect to create 3D design concepts for your models. In addition, it offers CAD modeling, 2 and 3 axis machining, and a flexible design strategy. In the same instance, you will be able to put up with 2D and 3D projects with this CAD program to design engineering projects. This software tool has 3 different versions: Standard, Pro, or Max, all offering different features.
Inventor
Inventor is one of the best modeling software tool, which is available in the market at the moment. It incorporates many varieties within itself and offers a greater number of simulations in tools. There is no strain of a doubt that all your problems will be kissed good-bye with Inventor by your side to render perfect mechanical models. Even the company, DIS-TRAN, s employing Inventor to design electrically engineered H-Frame transmission projects. It is proof that Inventor can help you to develop any of your complex mechanical parts, even the big ones.
TinkerCAD
It is a beginner 3D design app to formulate amazing models from shapes. It comprises many salient features involving the block-building concept. Not only this, it constitutes a vast library that can match pretty well with your taste buds. It has its limitations but it is total ace software for a beginner to experiment and learn model designing from scratch.
FreeCAD
FreeCAD is an all in all free parametric 3D Modeling Tool. The advantage comes in different shapes and sizes to liberate all restraints in the field of mechanical modeling. It comprehends all your training trials with efficient features but does not suit well to professional modeling and designing of parts of a company's product. For professional pursuit getting in line with a professional outsource company would be an excellent and professional approach.
BlocksCAD
The software is the epitome of educational practice. It prepares an individual for more complex OpenSCAD Software for professional mechanical model designing to present transformation and objectification of sketches, color blocks, LEGO, etc. All your models can be retouched with OpenSCAD as it's very compatible. Moreover, the good news is that BlocksCAD has its own YouTube channel where you can get your hands on great tutorials of mechanical modeling and designing.
Creo
Creo CAD Software is an ideal market-leading product designer software. The technology designed more than 30 years ago serves all your main and specific interests basing efficient and enticing mechanical modeling designs. It integrates many functionalities such as thermal, structural, motion, parametric, and freestyle surface generation and direct modeling. Creo 5.0 Version has been released in 2018 for finalizing all your perfect modeling ideas. It provides a compatible user interface with better handling than any previous models. Moreover, you can benefit from the 30-day free trial to have a better view of the performance and detailed analysis.
Solid Edge
Solid Edge is the creation of Siemens, perfection within software applications which can cover up easy to complex projects within minutes. It consists of remarkable 2D orthographic view functionality, which can leave you mesmerized with the way it functions so smoothly. It is really convenient for all types of mechanical designers. It also consists of powerful engineering simulation capabilities to design Computer-Aided Engineering. This software is essential and will surely allow you to go further with all of your technical 3D projects!
NX
NX is another software tool also developed by Siemens. It operates to render your concepts, simulations and manufacturing processes more proficiently. The goal is to improve your production process with an efficient program, offering a complete toolset perfectly matching your expectations. This software solution will provide you all the necessary tools to work on free structural designs or templates based designing. This software tool also provides you the opportunity to work on raw metal.
SolidWorks
If you are a professional 3D designer, you are going to fall in love with SolidWorks. It is undoubtedly the most powerful tool that will help designers and engineers to build new and improved mechanical models. Such as it will allow you to perfectly draw mechanical drawings on its own, without feeling the need to employ any other tool.
Which software should you choose?
It is not an easy task to decide which 3D tool or software suits your project requirements well enough! The best advice is to understand what is on your priority list and benchmark your 3D CAD Modeling Software by looking closely at your modeling objectives that needed to be achieved at the end of the day!
How ITS Can Help You With 3D Mechanical Modeling Service?
Information Transformation Service (ITS) provides a wide variety of services relating to efficient Mechanical Modeling and Designing Service. Our organized and well-managed ITS Team specializes in 3D modeling utilizing the latest software and expert recommendations. From blow-up to explosive views of any mechanical parts ITS Team professionally handles all mechanical projects in the fastest turnaround time to help your business expand exponentially. If you are interested in ITS 3D Mechanical Modeling Service, you can ask for a free quote!