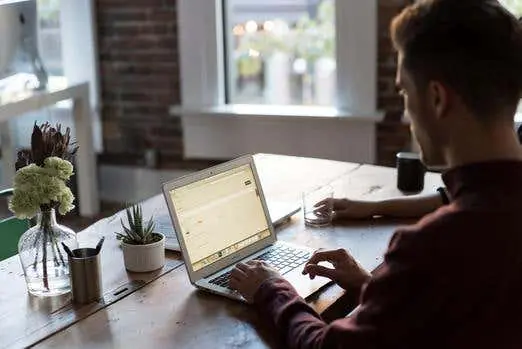 5 Best Data Entry Hacks To Excel At Manual Data Entry
The world's best computers can do quadrillions of database calculations per second. The supercomputers hold the capacity to empower your business with critical information with minimum wastage of time. The world now relies on machines to process dynamic information, store, share and synchronize business data for a smooth workflow. However, the power still lies in human hands to create accurate data entry service solutions that prove paramount for your company. More often manual data entry has been criticized for being time-consuming, predictive, monotonous, and error-prone. However, it has some good aspects when should not be unaware of such as it helps to bring focus, clarity, attention to detail, zeal, and quality pursuit. In the light of all these major outcomes, our blog presents a list of tips and tricks that prove helpful when undergoing data entry projects. These include –
Building an Ergonomic Desk
Data entry requires your in-house employees to spend continuous tiring long hours typing furiously just to enter one whole assignment. The intensity of the work can drain all their potential to focus and resultantly the data will become corrupted with personal errors. For this very reason, the placement of an ergonomic desk will make sure that the quality of the work is not hindered at any cost. This will create a healthy work environment for your employees as well.
Ergonomic desks help to decrease the adverse effects of a sedentary lifestyle. The availability of an optimum office can add greatly to your data quality and value. Chairs and tables must be designed keeping in view the comfort element of the data entry operators. Monitors should be placed at an average eye level such that the glare factor can be diminished. Dual monitors can prove to be a game-changer in this regard. This will allow data entry and data checking at an equal rate to minimize errors at the same time otherwise it can be costly to correct the manual data entry errors later again. This setup has been seen to increase business productivity many folds among employees.
Getting Data from Prime Sources
Sometimes accuracy is lost within data digital copy. Lapses within data accuracy prove severely detrimental for a business especially when it comes to data entry assignment projects. One way to confirm data accuracy is by getting the information double-checked from a data professional. There are several data sources available online or on other social platforms, to decide an appropriate data reserve is to link it with your business ideas.
For instance, data on demographics can be found on SalesForce an online website or academic journals that provide unbiased information for educational institutions and so on. For people who manually enter data from some digital source, OCR (optical character recognition) tools can be used to convert image files or printed PDF files into other editable file formats. However, the output obtained as a result of OCR tools needs double-checking as there occurs a chance of misinterpretation of images.
Mastering Data Entry Tools
If you are the same as certain data entry experts then you must be aware of Microsoft Excel. Also, there are many spreadsheet hacks available online but important one are those that can help carry out complete dataset entries error-free. Like as, there is an option "Excel Autofill" feature to quickly fill in repeat data entries and save your effort and time. The feature also allows filling in formulas and data into adjacent cells. Great isn't it! Meanwhile "Flash Fill" is another feature that helps to logically enter data as per the predicted data pattern from previous entries. Many top editors use "Nifty Notepad" while performing copying and pasting of data from multiple sources. This tool eliminates the formatting of those websites. "Ultra Edit" is a heavy-duty editor with more advanced features such as multi caret editing, block mode editing, bookmarking and large file editing, etc.
Sticking to a Schedule and Blocking Distractions
Every data entry professional stresses to make focus your biggest ally and friend. This sense of dedication allows data entry operators to focus for long hours without feeling ill or monotony. The complete focus should be on the end goal that is to be achieved within the estimated time.
Distraction is the enemy that bounds a person to procrastinate. The first step to stay concentrated is to be fit healthy. Before starting to work make a schedule of what tasks are needed to be taken care of today along with incorporated breaks. Experts say that if you go on working for several hours at the same place and all days then you will be able to focus in the specific place and give your best results.
Disruption may arise at times and it is completely normal. There are several ways to deal with such problems like switching of mobile phone at the workplace to avoid looking at popup screen notifications at any certain time during a task. You can also set up a secondary contact number to which you must be contacted in urgency. You can wear noise-canceling headphones and omit any visual disturbance by blocking your view from moving people.
Allotting Time to Proofread
Mistakes can happen by anyone and at any time. When you enter data within a data processor there are ways to avoid unnecessary words and typos. Many editors attribute the fact to proofread your output to meet the very business standards that are preset. Double-checking of data spreadsheets or files can reduce the possibility of manual data entry errors and at the same time save you tons of solid cash from spending on extra data re-entry procedures Nowadays many data entry jobs are given out to freelance workers with no access to professional editing tools. Automated errors reports are useful features of advanced software, which accurately analyze data entry accuracy. Leveraging such tools wisely gives your business an ultimate edge over your competitors concerning precise data, time, and money. It further proves worthy when you are dealing with similar data projects. Just like, for instance, the social security number of a person carries 9 digits. A good alternative is to step away from the writing and return to it after some time. Another method is to check your work for a list of errors that are likely to be made at one time like grammar, punctuations, spelling and the list can be long or short accordingly.
How ITS Can Help You With Data Entry Service?
Information Transformation Service (ITS) provides convenient Data Entry Solutions regardless of any additional investment of staff, resources, or infrastructure. By outsourcing your Data Entry Projects to us your company will be blessed with high-quality and diverse data entry-related options. Such quality service enables your data to be entered in various desirable formats with repetitive, inaccurate, incomplete, grammatically nonsensical words replaced to form better semantic clarity and understanding. Irrespective of the size and complexity ITS Team defines customized packages to directly answer specifically your business big data projects. If you are interested in getting ITS Data Entry Services you can ask for a free quote!