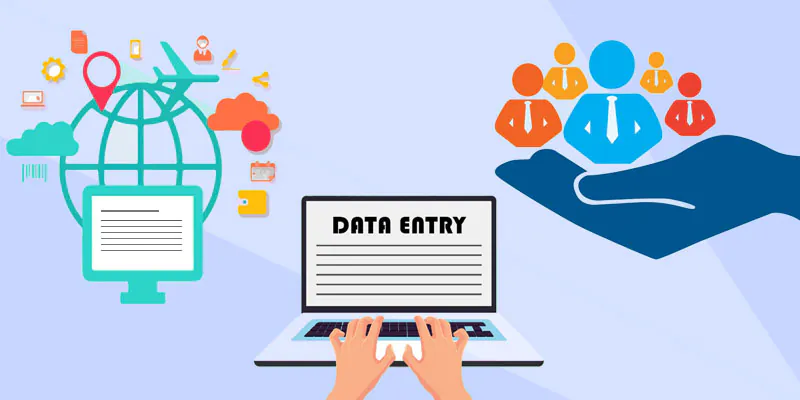 10 Golden Rules that Every Data Entry Specialist Follow
Data Entry plays an integral role in faster business growth. It has gained immense popularity over time concerning efficient development and employment opportunities. In the online data entry profession, you must be aware of a few golden rules. A healthy business needs to be analyzed and maintained properly. By maintaining your business records you can predict your company's future quite easily. Data analytic specialists give critical feedback by analyzing business statistics with a clever eye. Data entry has become the part and parcel of running a business successfully. Its positive outcomes include reduced cost overheads, the money saved can be spent to lead a healthy, happy and prosperous business.
How to Achieve Success in Business?
Data can become outdated with passing time. Therefore, it is important to renew the data credentials into modified information at regular intervals. Such recurrent checking can help avoid data inconsistencies at the right time to prevent false information from passing in the business database. After completing such tasks you can manage your business progress at a smooth pace. Professional data entry specialists must focus on the below-mentioned golden rules to excel in the data entry field.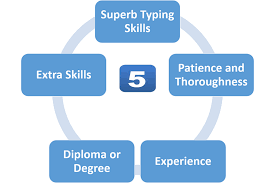 Make A Data Entry Plan By Following Data Models
Follow a specific model to enter data within your system. In this way, your data can display uniformity. The system overall helps the data entry professionals to comprehend their jobs systematically. Begin by making a data entry plan first that includes a proficient data model. The data that you enter within your company system should act in sync with the data model designed. The success of every business organization needs uniformity of thought, function, and professionalism.
Checking Your Entries
While you enter the information within your company system, you need to take extra precautionary measures to avoid entering inaccurate data that can further lead to a business disaster. Entering wrong information is one of the nightmares of a data operator. A thorough examination of data work can pay for your business in the long run. However, providing wrong predictions can eventually corrupt the business system. SQL and Microsoft are splendid data entry systems that can assist in data confirmation. You can employ such tools to make data entry work easier and efficient.
Validate Your Data
After you enter data into the company system you must not forget to validate the data. It is one of the scared rules of online data entry. Though the method is demanding as it requires a proper quality check, still it is essential to satisfy the soul of the data entry operator. Systems such as Microsoft Excel and Google Docs offer useful tools to identify typos and correct them within due time. Such tools not only make you a better data entry operator, at the same time make your job a bit less challenging and reduces time pressure to reenter data values. You can also make use of spreadsheets to ease out data listings.
Data Storage
Every data entry specialist must be aware of the proper storage capacity of data. Suppose you are to enter data within the system and it takes you hours to save it. In case, if the data is saved within the wrong format then the file will not be able to load in time. Wrong formatting can even corrupt and disrupt the data file. Hence, you will be down to level one from where you started data entry operation at the early hours of your day. This is the reason it is recommended to use a universal format that is readable on any platform.
Proper Management Of Data
If you want to work in an organized manner then a spreadsheet is a reliable option to set yourself free from poor data management and move towards your business progress. Presentation skills matter everywhere you go especially within the data entry profession you must present data clearly and understandably. This improves your chances to stand out and to be nominated to become a full-time company employee.
Good Communication & Software Skills
A data entry operator must possess appreciable communication and software skills. He must be adorned with good typing speed. It is taken on the good side if the data entry operator is tech-savvy as it enables better handling of confidential business information. With increased digitization in the world, data entry jobs are always on the high in both private and public sector business domains looking for experts to feed in data within their company systems.
A good data entry operator can work in both office space and online. To become an expert in the field, one must possess computer literacy. People with experience are always preferred by every other company to help easy and efficient data transition for a new work environment. A data entry operator must enter customer data precisely from documents while reviewing, editing, sorting, and complying with the database for an error-free record.
Good Typing Speed
It is a fair enough rule to be able to enter data faster and accurately. For clerical work like a data entry job, expert typing speed is important. The demanded data typing speed is 35 to 40 words per minute for any target given by company authorities. Some numerous online platforms and websites give vast opportunities to data entry personals with the best typing speed.
Knowledge Of Numeric Keys
The knowledge of numeric keys is the golden skill that can land you in your dream data entry job and your desired company. You must have ample knowledge to perform data entry jobs and should be well versed in MS Excel and MS Office.
Be a Multi-Lingual
A job of a data entry operator requires an individual to have good command in the native and preferred language for performing accurate data entry procedures for the organization. Different organizations require different language skills like English, French, German, British, Urdu, Arabic, and so on. Having proper information on punctuation and grammar is essential to enter data to rectify mistakes within the document.
Application Of Office Equipment
As a professional data entry operator, you must be familiar with various types of data entry equipment like a photocopier, scanner, computer, etc. This magnifies your chances and scope to be selected by the best company in your town and also enables you to smoothly carry out data entry tasks.
How ITS Can Help You With Data Entry Service?
Information Transformation Service (ITS) provides convenient Data Entry Solutions regardless of any additional investment of staff, resources, or infrastructure. By outsourcing your Data Entry Projects to us your company will be blessed with high-quality and diverse data entry-related options. Such quality service enables your data to be entered in various desirable formats with repetitive, inaccurate, incomplete, grammatically nonsensical words replaced to form better semantic clarity and understanding. Irrespective of the size and complexity ITS Team defines customized packages to directly answer specifically your business big data projects. If you are interested in getting ITS Data Entry Services you can ask for a free quote!