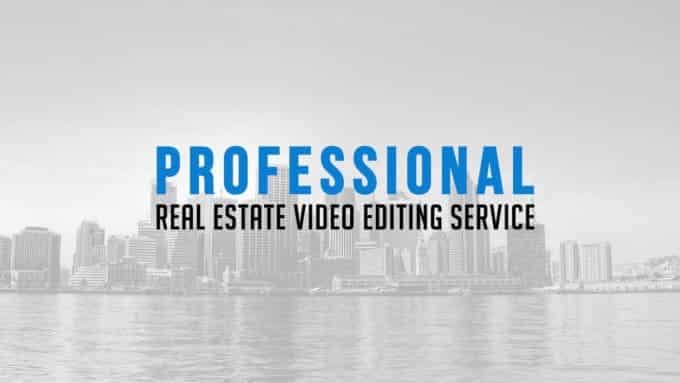 In such a time of digitalization, people search for real-estate online putting their trust in companies out there that portray the best images and content which is a result of Real-Estate Photo Image Processing Service. The game is about getting better resolution images with less distraction points to win sales at large in a pool of buyers and Real-Estate Agencies. In such instances, the better and safest way to play is to get highly optimized image solutions for your Real-Estate Company. In other words, engaging images customized specifically for your real-estate company can be very intriguing for seller recommendation.
Real-Estate Image Processing Service can prove vital for your company in lifting yourself up against your competitors in the respective niche. Information Transformation Service caters incredible Real-Estate Photo Editing Solution that will leave you in awe. Absolutely! ITS Team has a clearly defined strategy to customize for you excellent real-estate image that sell. Our Professionals are fully aware of the right detailed amount that goes into projecting top standards.
Moreover, A Professional Real-Estate Service must include the above mentioned qualities
Better Color Correction
Real-Estate Image Processing Service is a major part of today's advanced property marketing solution. The extra-ordinary images showcase the company prominent features. Hence, it is necessary for an image to be in correct resolution to not put off buyers. Too Blue, Orange and Dull or Dark images can spill all of your year's hard work. Hence, ITS very well consider such facts and enables you to have the high quality image that can win millions of hearts for your service.
White Balance Adjustment
It is a difficult task and requires adequate experience to remove all unnecessary white light and colors making the estate image more clear and visible to define extra detail and specifications. ITS Team has a specialized Photoshop studio and Light Room which renders every detail possible with critical measures.
Addition of Natural Background Imagery Like, Skies and Grass
Already embedded scenery can be replaced, retouched, re-toned and refreshed with remarkable image editing capabilities at ITS. Our professionals can replace the overcast sky with beautifully blue and clear sky. All the dirty lawn in the real estate image or poster can be replaced with fresh green flora.
Excellent Removal of Camera Reflection and Flash
That camera flash can totally mess up your architecture photos and as a result have a bad impression upon the buyers. ITS Team can easily get rid of the mirror flash and background object reflection or extra shine on those bathroom tiles with the blink of an eye. ITS make the image more easy and identifiable for customers.
Realistic Removal of Unwanted Objects
Unwanted objects can draw the attention of the customers towards itself. This in return is not good when you don't want to showcase such objects. In such a way your marketing place gets shadowed by the presence of such elements that take all glam and glitter. In such cases it is better to go for Real-Estate Image Processing Service that can optimize every object in the photo and create visual narrative for your architecture image.
Maintain High Image Quality
Maintaining High Image Quality is primary responsibility at ITS. How so? It is due the fact that we believe in quality business. All our national and international clients are evidence of our quality work that we give to our customers for their projects. We keep our nose on the grindstone and ensure that no stone is left unturned in giving you the quality that can convert your leads into sales at an exponential rate.
Free from Minor Blemishes and Dark Spots
While shooting any Real Estate Image, many marks, dark spots or even a blob is left that can overall look quite bizarre and decrease the importance of your real estate in many ways. ITS, understands that such shortcomings can be of grave importance when it comes to marketing and more importantly when it is Online/Digital Marketing.
Photo Perspective Correction
In architecture images correct alignment and title is of great deal. One of many reasons of poor alignment can be the camera placed in the wrong position or not leveled up properly. ITS Professional Team can treat your image processing in a skillful manner eliminating all such alignment issues whether vertical or horizontal perspective corrections.
Why should you choose Information Transformation Service (ITS)?
Unlike any other Real-Estate Image Processing Service, Information Transformation Service (ITS) holds an exceptional trained team for each service. Team ITS provides timely and effective editing service that additionally offer pre-consultation and discussion of project as well as define a detailed solution for each of your editing related problems. Not only this, ITS can get you in touch with professional editors that are ready to outsource your editing project. Grab this once in a lifetime chance to get amazing and extravagant Real-Estate Image Processing Service only at ITS.