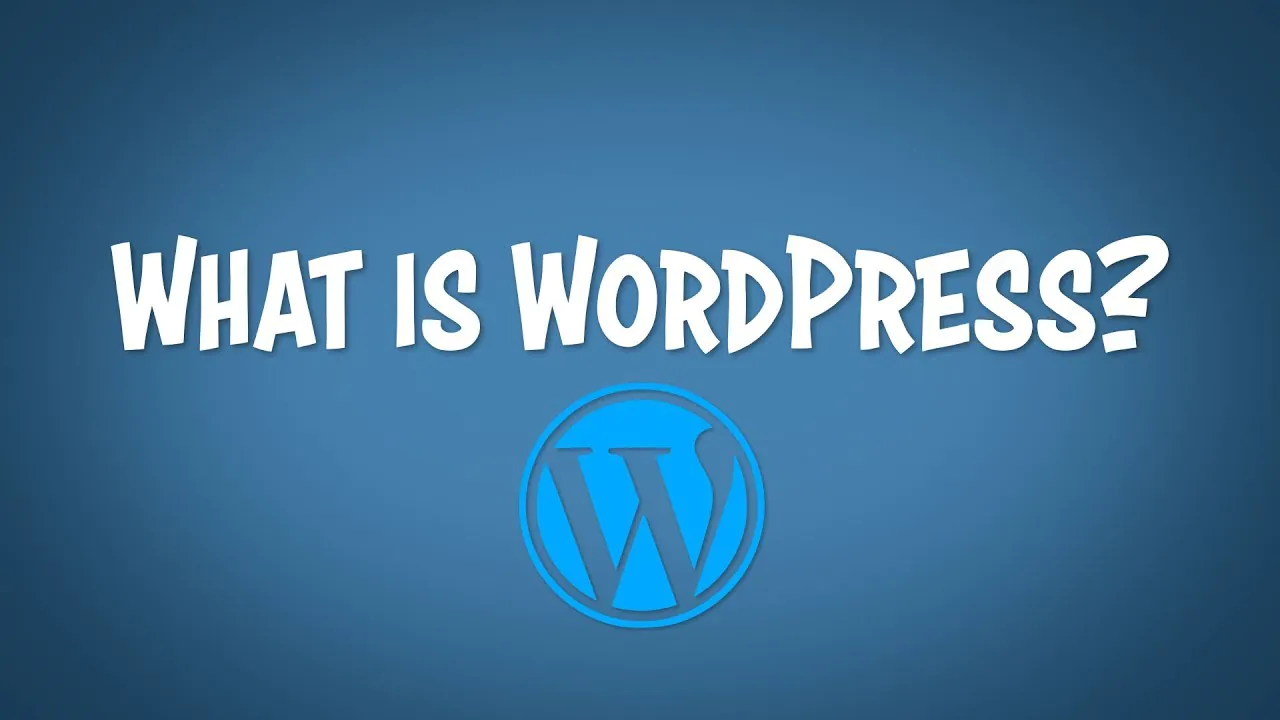 What Is WordPress? A Beginners Guide
If you have looked up the word WordPress in the search engine, then you must already be aware that it is a popular website nowadays. In this blog, you will learn more about the fundamentals of WordPress that can prove handy if you are new to website development. Since its development in 2003, WordPress became the most anticipated medium used as Content Management System (CMS). Nevertheless, you can create and manage a blog or a website using WordPress. This platform is equally cherished, by both beginners and seasoned professionals. It certainly is important to begin your website from a strong platform to make your mark in the digital market. If you are thinking to choose WordPress as your starting point then this blog is just written for you!
WordPress Is A Strong CMS
WordPress is the only platform that sorts all your concerns and is close to being the perfect option for you with WordPress you can create a website, blog, online store, personal/business profile, and much more.
CMS stands for Content Management System. WordPress is a powerful CMS which means that it enables you to manage posts, edit, amend, maintain or delete website content without any hassle. There are endless benefits of using a powerful CMS. A Content Management System lets you add any kind of data like text, images, audio, and videos to your website. You can display your desired information in any format you want. WordPress has become a dominating web entity as compared to other CMSs Joomla and Drupal. Around 60% of users have a WordPress account. And according to the W3Techs technology survey, 32.9% of all websites are powered by WordPress. This is because this platform is powerful in terms of scalability, functionality, and flexibility.
How Does WordPress Work?
WordPress is not some rocket science it is quite simple to use. Firstly, you will have to download WordPress software and install it on your web server. You can connect the server to the database and with this, you are all set to publish your content on the web. The whole process does not take longer than 5 minutes.
After you install the WordPress software you can create your very own website and publish your very first content using the comprehensive, simple, and intuitive editor. Right now, In the Market, the latest version of WordPress 5.0 is present with advanced features to give you complete authority over your website.
Is WordPress Free?
WordPress is free for use for both personal and commercial purposes. Countless volunteers assist the open source program to run WP hence, one reason for it being free for public use and without any hidden catches. The much-celebrated platform is not owned by any individual or organization. All support, maintenance, and development are carried out by the executive volunteer team. WordPress is not just a platform but a community of seasoned professionals who contribute to its betterment regularly.
Difference Between WordPress.org And WordPress.com
WordPress owns two variants which are; WordPress.org and WordPress.com. Whenever you explore the web you are left with these two options. It can be confusing for any novice user but we have sorted this challenge for you as well. Below is a brief explanation of both WordPress variants:
WordPress.com (Fully Hosted)
WordPress.com is a completely hosted platform that lets you develop websites and provide free WP hosting for them. You don't have to download the application as it is a browser-based one. You will have to sign up for an account and select a theme for your site and begin designing according to your imagination. However, there are certain limitations attached to the free version in terms of plugins, themes, and functionality. On the other contrary, you can check out some paid services for accessing advanced functionality to boost your WordPress site.
WordPress.org (Self-Hosted)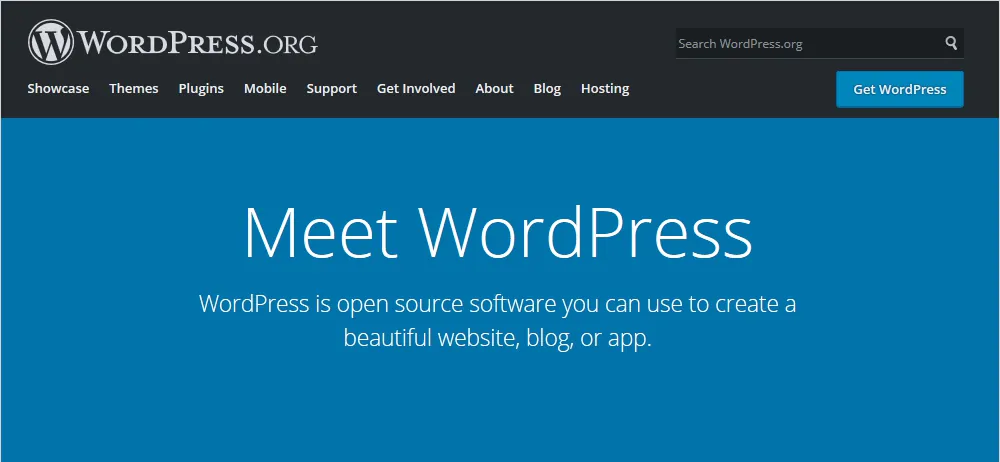 WordPress.org is a fully self-hosted platform that provides a long list of plugins and customizable themes to add a more personalized touch to your WordPress site. However, if you want to create an offline WP theme right from the start you can do it by using 'Template Toaster Website Builder'. Anyone can download and use this open-source WordPress variant. You will need to buy the website hosting and its domain name to run your website successfully.
What More WordPress Has To Offer?
WordPress is incredible software that allows one to freely create distinct websites from scratch. There is a huge reservoir of themes and plugins that help you in your mission to create unique and personalized websites. This platform is not only limited to blogging and business networking but it spreads its wings to other essential domains namely;
Blog
Business Websites
Portfolio
eCommerce Store
Forum
Resume
Social networks etc.
Why Choose WordPress?
Those who are fresh to this platform must be wondering what is making WordPress so popular in the web space. And why are other people selecting it as the main platform to create their official websites?
1. Free and Open Source
WordPress is a free platform that makes it a more convenient open source platform. There are thousands of volunteers around the globe that are consistently contributing to making WordPress a thriving community of professionals. These volunteers work on building new features and updates. You can easily download WordPress and use it as per your availability without paying a penny. The free version has a lot to offer but still premium themes can upgrade your game. The default settings install it in the English Language, If you wish to change the standard WordPress language this is also achievable.
2. Easy to use
With WordPress you get to enjoy countless benefits and the most prominent advantage is its simple user interface. So when you think about creating your very own website why not do it with WordPress? It does not matter if you possess technical skills or not, with simple UI you can create business websites, eCommerce stores, blogs, etc.
3. Scalable
No matter what type of website you want to create, endorse and expand you can do it with WordPress. It is coupled with tons of useful scaling options to scale your website altogether. Even if your website loads 100 times more still WordPress analytics can scale your on-site performance. WordPress can manage all this and much more for free. Isn't this deal worth considering?
Flexibility and scalability are two crucial features of WordPress. This is the reason why WordPress CMS is among other publically available options.
4. Easily Extensible
WordPress has an extravagant repository for plugins, themes, and other tools for WP admin. Your website allows you to customize the WP admin dashboard. You can edit your WordPress site needless of professional supervision. Enable the 'WooCommerce plugin' to transform a simple-looking website into an online product-selling store. However, you can also learn to create your very own WooCommerce theme with 'Template Toaster Website Builder'.
5. SEO-friendly
WordPress strictly abides by web standards it follows a source code that will in exchange help search engines locate your website faster. Your website must be SEO-friendly to get a higher rank in the search engine. WordPress supports meta-data, tags, SEO plugins, categories, etc to increase your rank. You can use popular WordPress SEO plugins to make your website user-friendly. Likewise, you can design vibrant WordPress website themes to get started today!
6. Tons of Plugins
WordPress plugin options are another commendable factor that comes with this strong CMS. Plugins support software applications that boost your website functionality. There are both free and paid plugins available that extend usability. WordPress offers unlimited plugins like WordPress brute force protection plugins to back up your site from external factors, WooCommerce plugins to convert your website into an online store, WordPress email marketing plugins to promote your product, and many others to improve site blocking spam, page load time, on-site traffic, etc. Find which plugin suits you, simply search 'Essential WordPress plugins', from WP admin and click to install them.
7. Huge Community
A community is formed by its people similar is the matter with WordPress. It connects you with professionals like-minded people that share their views over somewhat the same projects. With the long list of social groups that are linked with WordPress, you can achieve your goal in less time. It gets simple as users can get ready-made solutions to their problems. With each passing day, the WordPress community is expanding therefore you can always have something new to learn from your peers in a virtual professional environment.
People from different countries and regions are welcome to join the community to get the latest information in terms of bug fixes, updates, features; support, etc. You can pose queries at the forum to get multiple reviews about a product and possible answers to the same question because every person has a unique thought process.
Final Thoughts
Without any doubt, WordPress is the best platform to create your very own personalized website. Whatever purpose you want to build your website, you can make it all possible with WordPress. It is a perfect solution for newbies and professional web developers to launch their websites. Whether it is small scale or large scale or any other size range WordPress powers all of them. There are infinite resources that you can use to enhance your work capabilities with WordPress and ease arising developmental process challenges.
You can test your creative intelligence by creating custom themes for your WordPress website from scratch with 'Template Toaster'. WordPress is a plethora of plugins that will support and provide momentum to your website. If you are interested in our SEO and PPC service, you may ask for a free quote!