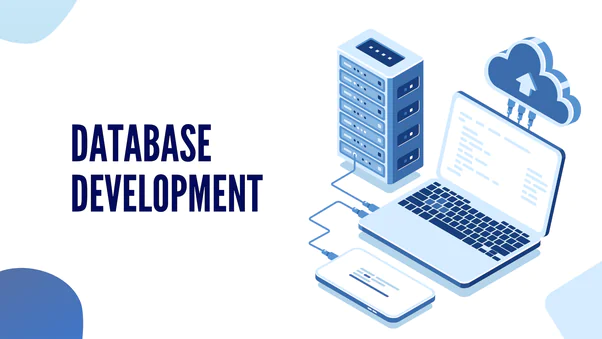 What is Database Development?
Database Development is the name of a sophisticated process of developing and analyzing requirements and objectives in the form of raw data. It takes a lot of effort and experience to design and develop data operations within the system of a company. In the same instance, it is mandatory to do so for company data safe-keeping records as well as administering business processes in a balanced format. Database Developers are also named Database Programmers fulfilling responsibilities of developing sustainable computer databases for any company.
What is meant by Database Development?
A database is a structured form of data held in compatible software within computers for performing specific functions more proficiently. Steps for developing a database are simple and consist of four stages namely, requirements elicitation, conceptual modeling, logical modeling, and physical modeling.
It is significant to understand that Database Management is your key to handle big chunks of data more effectively. Over a course of time, there occur many malfunctions and errors within databases when left unchecked. A Professional Database Developer can organize different entities and maximizes storage for data. This might sound not so tough but when the implementation of Database Development and Database Management, the data is not streamlined then it can result in potential data loss. It is recommended to store data timely and in the form of categories over time and again to avoid any sort of misadventure.
Process of Database Development
Database developmental procedure involves careful study of the business domain and running projects in line. It is just like building a house from scratch and estimating what budget you need to construct even about a single brick that goes in building material. From analyzing to creating essential formats including specific hardware or software available for the development of a company's prestigious databases, Implementation may be staged, usually with an initial system that can be validated and tested before a final system is released for use.
Sectioning and storing of data is done with the help of the newest of versions and introduces definitive possibilities to complex needs of businesses forming compliant solutions for unique database requirements of different departments and functional units, both independently and in a consolidated form.
Latest software and technological trends such as Oracle, MySQL, Teradata, SQL Server, IBM DB2, Sybase, Netezza, PostgreSQL, and much more are used to convert, process, and store data into large databases. A professional outsourcing solution provides authentic services regarding online databases, full-text databases, XML databases, public domain databases, real-time databases, time-series databases, document oriented databases, graph databases, relational database, navigational databases, and much more.
Uses of Database Development for your Business
There a multiple uses of database development for an individual to a well-established company. Databases can store very large numbers of records efficiently (they take up very little space). It is very quick and easy to find information. It is easy to add new data and to edit or delete old data. Data can be searched easily as it ensures clarity in your big data storage for carrying out smooth business operations otherwise trust me on this one, you will be doomed without having a good database developed. Database Development Service offers more in little starting off from storage to clean-up services to database update every aspect is done on a standard basis. Hence, employing a professional can earn you significant benefits to keep your business functioning on the right track.
Types of Databases to be Developed
Databases development is widely categorized into two major types, firstly Relational or Sequence Databases and secondly the Non-relational or Non-sequence databases. Such databases can be used by an organization, an individual, or combined, depending on the nature of the data and the functions it is supporting. Furthermore, A few general types of databases are listed below for your concern:
Distributed database.
Personal database.
Centralized database.
Commercial database.
NoSQL database.
Operational database.
Relational database.
End-user database.
Benefits of Outsourcing Database Development Services
Outsourcing Database Development Projects can earn you great revenue in terms of good quality data arrangement and maintenance that will leave your customers satisfied. Database Development Services help you to get the best options for collecting, accessing, managing, analyzing, processing, and disbursing data and ensuing high security, availability, and performance of your database environment. Significant benefits of outsourcing to a professional are described in detail below:
Database Strategic Planning
As direct marketing campaigns are planned, it is vital to attract new customers and expand your present client base. An expert database developer provides useful insights regarding challenges that you will come across in this process and accordingly offer strategic solutions to you. With our customer database management solutions, you get better momentum for the present marketing efforts as well as boost the visibility of the company in the catalog, publishing, online and retail worlds.
Remote Services and Support
The most effective and affordable Database Development Services to face today's database management challenges. Over the years we have helped numerous companies with our solutions and helped them reduce support costs as well as increased performance and availability through our DBA support services.
Customized Solutions
By manually developing data and then proofreading and data cleansing tasks can cost you a fortune. But with a trusted data abstraction technical expert all is achievable and that too under your budget. With all relevant information in hand, you can target your data objects better than before. Also, decision-making skills will increase as the collected data will steer your company's progress in the right direction.
Database Management Options
In Today's Modern World, database and application infrastructure is a very important component of an enterprise IT Company. It is important to note down that the enterprises are facing incessant challenges in the management of increasingly critical and growing data portfolios as well as they need to meet the business expectations for peak performance and accessibility.
Big Data Needs to be Resolved
An expert makes all collaborative efforts to bring order to your Big Data while our team of senior-level consultants helps in implementing the technologies required to make manage and understand your data, enabling you to predict customer demand and make better decisions at the right time.
How ITS Can Help You With Database Development Service?
Information Transformation Service (ITS) provides you with excellent Data Abstraction Services and other related options for a better data experience. We consider customers' ease and satisfaction as its topmost priority. Minimizing workload and clearing out errors from large databases can serve your projects with full potential on a daily basis. Our professional Data Abstraction Service is all about encapsulating large and incomprehensible data chunks into concise data segments that can be fit into minimum space. However, ITS Team doesn't compromise upon the standard set for information quality while adhering to size metrics and try to present the maximum amount of relevant information within the minimum space required. With 30 years of prolonged satisfactory service providing experience, you can count on us for all your big data projects. If you are interested in ITS Database Development Services, you can ask for a free quote!