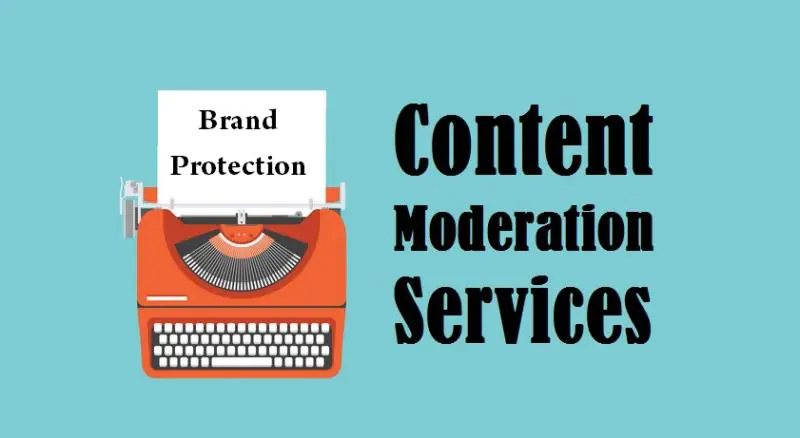 What is Content Moderation Service?
Social media platforms are the primary rich source to gather a large amount of product, company, brand content with honest customer reviews. User-generated contents (UGC) are openly available on various online websites. Consumers rely on these UGC to extract important feedback related to any specific company or brand before investment. Statistics show that almost 50% of consumers find these mixed reviews trustworthy and react in the same manner. Therefore, it has become enormously crucial to maintain brand presence and reputation. In this regard, a good content moderation service proves useful as it provides services to control moderators to regulate and publish high-volume UGC. This protects your company's reputation in the eyes of the potential buyer by solving all unasked and asked questions.
Why do you need Content Moderation?
Content moderation is a suitable way to control especially the negativity spreading content like internet trolling, bad reviews, off-topic comments, cyber bullying, and inappropriate content, etc. The job of a content moderator is to keep an eye on your brand's social media content and monitor customer activity and all the user-generated content at any time. It proves beneficial to hide, report, and control the spam content that competitor agents or mindless users create on your brand wall. It is a better way to create essential positive sentiment in your consumer.
How content moderation can impact your business?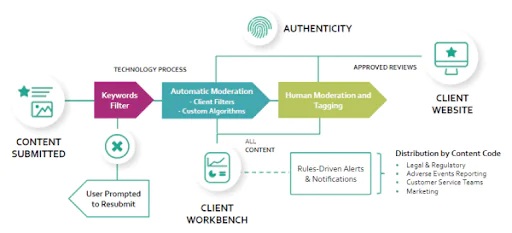 While publishing company content such as images, videos, blogs, comments, or any other stuff, the content is always at risk to be sabotaged by hate-spreading users. It is important to create a barrier to filter such remarks made by anonymous fake social media handles. As others watching these absurd and filthy comments can directly make up their minds to not buy any product from your company. To create a positive influence and send an impactful message to the buying audience you must outsource content moderation services for your business to prosper in the long term.
Why Outsourcing Content Moderation?
If you are unable to hire an in-house content moderator you can efficiently outsource content moderation services to professional service providers. This will not only save your time and cost but will help you save office space for other business operations. Moreover, the company will provide you with better content regulation results in your favor and will effectively add to your overwhelming brand reputation and image within the global market.
Why is content moderation important?
The heterogeneous mix of content adds greater complexity to the review process. Such content might as well hold different opinions in the form of videos, images, and written texts. Thus it becomes challenging to remove such objectionable content. In such a scenario, content moderation services provide exceptional guidance and performance to remove user-generated content. It further an array of user content control benefits, such as –
Understanding users' sentiments
Content Moderation Services help restore brand vision by keeping a close watch on the public posts, comment section, and customer feedback section. In this way, you get fully optimized and evaluated social media content for your consumers. The mixed reviews help marketing experts to identify as well as understand the customer wants directly whether they are happy with the company product or vice-versa.
Dealing with trolling and criticism
Criticizing a brand on an international social media forum can remarkably impact your brand lead and sales generation. To control such negative content and secure your brand positioning on the social media platforms one can rely on smart content moderation services to minimize and mitigate the outcomes.
Protection of the brand reputation
Hiring a team of in-house content moderators can make you off-budget. This is why outsourcing your brand reputation to a virtual content moderator team can help a lot to keep a close check on your business content. It also protects your consumers to become victims of inappropriate or abusive content promoted by disguised users.
Types of Content Moderation Services
Pre-Moderation
In pre-moderation, you can effectively stop the content even before it can result in any damage hence, it can save your brand image in the big picture. Key benefits of this type include high-level control of the content that is displayed on your business website. It provides moderators the opportunity to block unsuitable content that may hinder your brand's online presence. Content like multimedia submissions, product reviews, and comments will require approval from human moderators before being published on social media platforms to be seen by other users.
Post-Moderation
Post moderation allows comments to appear on your brand wall immediately when they are posted on a real-time basis. Conversations take place in real-time in post moderation. The moderators can identify the content accordingly and react to it. This type requires a seasoned team of moderators that make use of automated systems to flag spam content within due time before any serious damages are caused by the bad content.
Reactive Moderation
Users react to content regardless it is positive or negative. By controlling your social media business content you can control your user reaction. Reactive moderation gives you an upper hand over your user content by driving user reactions by your will. It makes the community member feel more responsible to report inappropriate content on his own. A report button is available next to a public piece of content to enable loyal users to safeguard your brand at the time of need. Users can flag anything that spills outside the community guidelines.
Distributed Moderation
Distributed moderation method is based on a rating system. In this system, the rest of the online user community can vote or score for their favorite content within the defined expectations. This is a unique way to ensure community engagement and productivity to increase your brand presence against standing out the market competition. However, this type of moderation is suitable for smaller organizations where member-controlled moderation can be performed to control user comments or forum posts.
Automated Moderation
The automated moderation method is an advanced way to enable the usage of online content detection tools that can automatically detect the predetermined content. Content moderation applications are highly effective to filter out all harmful and inappropriate content like the use of offensive language, slurs, starring taboo words, or a campaign to reject the post altogether. The method is easier to implement with the help of a software tool that can read the content to filter out bad content which is not meant to be shown under company content guidelines.
Choose ITS As Your Social Media Research Services Partner
At Information Transformation Service (ITS) all social media research services are highly effective to elicit the best possible business results. Our social media enthusiasts put into focus the best marketing tactics for your company's increased reputation across various social media platforms. Combined with economical service charges and maximum availability, our clients save up to 60 % of their overall business expenditures. ITS is a perfect match for all those who want to cement their company's social media presence accurately. Contact us today and learn more about Social Media Research Services and how they can truly benefit you to scale new business boundaries.