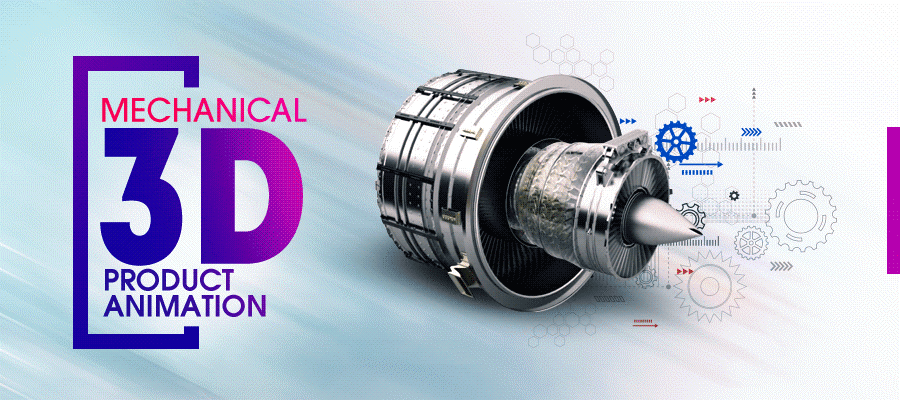 Top 7 Best CAD Software For All Levels
Best CAD Software is really essential in achieving the perfect mechanical part dimension. 3D software enables efficient construction of 3D models and sketches that are fundamental components of engineering and manufacturing ideology. Production engineers and tool setters employ a great deal of creative 3D Modelers and Designers to build an exceptionally remarkable piece of machine art. It is really a necessity to employ trustworthy service or software for achieving good quality mechanical parts/models to make your mechanical company stand out among others relating to such field in Digital Marketing Business.
There are a number of ways accordingly to which you can happily construct enticing mechanical models for your mechanical products. All production engineers, designers, and tool setters strive to create detailed 3D models of machine parts and components at the onset of mechanical projects. The easiest and handy way is to get your hands on a trustworthy standardized and well-optimized outsourcing service company for your mechanical desires. There are many independent companies out there that offer a great amount of detailing and perfection when it comes to Mechanical 3D Modeling services. Moreover, there are a number of special software in the market available to cater to all your designing costs.
TinkerCAD
It is a beginner 3D design app to formulate amazing models from shapes. It comprises of many salient features involving the block-building concept. Not only this, it constitutes a vast library that can match pretty well with your taste buds. It has its limitations but it is total ace software for a beginner to experiment and learn model designing from scratch.
FreeCAD
FreeCAD is an all in all free parametric 3D Modeling Tool. The advantage comes in different shapes and sizes to liberate all restraints in the field of mechanical modeling. It comprehends all your training trials with efficient features but does not suit well to professional modeling and designing of parts of a company's product. For professional pursuit getting in line with a professional outsource company would be an excellent and professional approach.
BlocksCAD
The software is the epitome of educational practice. It prepares an individual for more complex OpenSCAD Software for professional mechanical model designing to present transformation and objectification of sketches, color blocks, LEGO, etc. All your models can be retouched with OpenSCAD as it's very compatible. Moreover, the good news is that BlocksCAD has its own YouTube channel where you can get your hands on great tutorials of mechanical modeling and designing.
Creo
Creo CAD Software is an ideal market-leading product designer software. The technology designed more than 30 years ago serves all your main and specific interests basing efficient and enticing mechanical modeling designs. It integrates many functionalities such as thermal, structural, motion, parametric and freestyle surface generation, and direct modeling. Creo 5.0 Version has been released in 2018 for finalizing all your perfect modeling ideas. It provides a compatible user interface with better handling than any previous model. Moreover, you can benefit from the 30-day free trial to have a better view of the performance and detailed analysis.
Fusion 360°
If you are looking for a cloud-based 3D CAD Program then in this case Fusion 360° is your take for enlarged and focused mechanical wonders. With the Fusion 360° platform, you can enjoy numerous functions, design options, solid and mesh molding as well as freestyle. Moreover, it operates on multiple platforms and devices with monthly subscription packages.
AutoCAD
The pioneer of mechanical modeling software itself is an effective platform to create remarkable models and designs for the mechanical industry at large. Established in 1982, AutoCAD is considered as the easiest of all software in the market. 2D Drafting and 3D Modeling, look no further than AutoCAD as it caters to wide interests most proficiently. The software is aimed at professionals with experience in programming models algorithmically. If you want to have ample experience there is little you can't do with AutoCAD. The 3D models can easily be converted to STL files for 3D printing. Since 2010, AutoCAD was released on mobile and web-app as well, called AutoCAD 360.
Rhino
The company which designed Rhino is a versatile 3D-modeler. The software operates on an efficient analytical model called NURB. It is an incredible deal that manipulates curves, points, meshes, surfaces, solids, and any other formats. It is a rollercoaster of incredible applications to construct and design enticing models.
How ITS Can Help You With 3D Mechanical Modeling Service?
Information Transformation Service (ITS) provides a wide variety of services relating to efficient Mechanical Modeling and Designing Service. Our organized and well-managed ITS Team specializes in 3D modeling utilizing the latest software and expert recommendations. From blow-up to explosive views of any mechanical parts ITS TEAM professionally handles all mechanical projects in the fastest turnaround time to help your business expand exponentially.