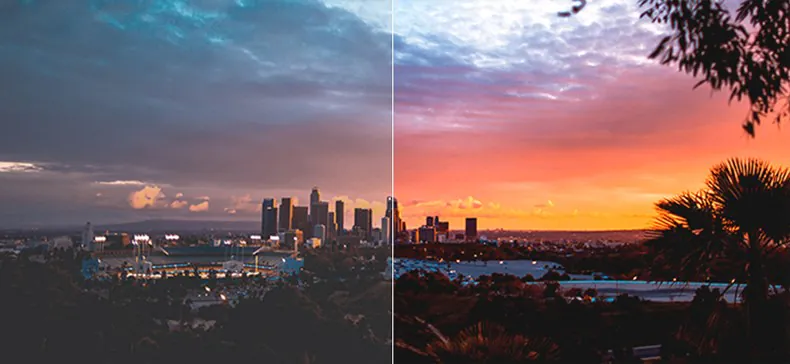 The Best Photo Editing Software in 2021
With cameras and smartphones getting better each day, the Best Photo Editing Software have become an essential element to improve our picture resolutions and features to look good. Before uploading any picture on social media or any product image up on the company website, everyone needs to adjust the scale and pixels a bit to make it more enticing for viewers and buyers. This aspect can actually increase your chances of sales from customers and appraisal from your close ones many folds.
If you are thinking of compiling all such photographs into a live photograph album, then you most importantly need the best photo editing software for the job. Beyond lighting and resolution, the best photo editing software can help you get rid of all unwanted elements within your images. It will make sure everyone has a smile on their faces and the objects look more clear and natural than ever. Regardless of what you want to do with your photographs, there happen to be a slew of photo-editing programs from which to choose.
List of Best Photo Editing Software in 2021
One of many reasons for poor alignment can be the camera placed in the wrong position or not leveled up properly. Employing notable photo editing software to use is an excellent step towards remarkable image editing results. Adobe Photoshop Elements 2021 has risen up as our top pick of the photo editing software categories and tools. It caters to both PCs and Macs. It also has a gentle learning curve for novices. Additionally, it offers a lot of built-in features to make the most of your photos. As you gain experience, you can move out of the beginner mode to becoming a full-fledge photo editing expert.
The List of 2021 best photo editing software is as follows:
Adobe Photoshop Elements 2021
Platform: (Windows, MacOS)
There is no huge changes from last year's version. However, Adobe Photoshop Elements is still the most exciting software for harboring creativity within your images. The software holds so much underlying power to transform all your robust images into attractive ones. The software is compatible with both Macs and PCs. Furthermore, it provides good user interface than most editing tools. Three interfaces (Guided Edits, Quick Edits, and Expert Mode) make this program accessible for users of all experience levels. Also, new subject selection tool makes it easier to create cutouts of individuals and pets, and a Smooth Skin tool is great at getting rid of wrinkles.
Corel PaintShop Pro
Platform: (Windows)
CorelPaintShop Pro is an essential Photo editing software for integrated editing with the help of learning tools for beginners. However, it comes with many advanced features, the reason for us to include it in our top ranking list. From remarkable content aware cloning to improved ability to copy/paste layer styles it is superior Photoshop software. Moreover, it also enables the user to visualize the image in 360-degree. It comes with built-in features such as touch screen compatibility with PC.
Adobe Lightroom
Platform: (Windows, Mac, Android, iOS)
The next in line is Adobe Lightroom which is as fantastic as them all. It includes much-appreciated photo editing tools that allow full resolution cloud-based back-up. Not to mention it comes with auto-tagging of generic keywords and easy tutorials. Those photographers who are always on the go and short of time, Adobe Lightroom can handle all heavy profile images within a minimum time stand. The version of editing software is not only compatible with Windows and Macs, but also Android and iOS devices. For correcting major damaged images including unwanted objects Adobe Lightroom can fix the light settings with perfect closure by adding multiple layers, texts, and much more.
Affinity Photo
Platform: (Windows, MacOS)
Affinity Photo is one of the best known cross-platform budget Photo editing software. The software is not expensive and is highly affordable for all types of business profiles and individuals. Its basic features involve RAW processing of the images, steep curves for novices learning tutorials. It enables independent editing at its best with the increased user interface. The company is selling the software for almost less than 25$ making it reliable and cheap as compared to hiring a professional for a minimum 50$ rate.
Affinity Photo provides increased functionality in such a way that you can even read, edit, and Photoshop PSD files with a seamless transition between any two programs uninterrupted. The company updated the software this year by adding support for even the smallest of elements and compatibility of Canon CR3 RAW files. The software works fine on iPad too unlike the rest.
Google Photos
Platform: (Windows, MacOS)
Google Photos is a remarkable Photo editing platform to render images perfect. It comes with a simple and quick sharing mechanism and with the help of minimum tools you can get high-quality professional results. There is no need to apply any user keywords to make it function. It has a really efficient user interface that it can quickly locate all the discrepancies within your images and render them smooth. Google Photos favors auto-syncing among all the devices hence allowing high-level compatibility. It is the best software to consolidate videos and photos all at one time without having to fear about storage. It can be downloaded to Android and iOS devices, too. The software has a built-in user facial recognition option to keep your data secure. It can also be used to add tags to photos by keywords, such as Sunset, Forests, Cars, and more.
Apple Photos
Platform: (MacOS)
Apple Photos is free Photoshop Software that is considerably more easier to use than the rest in the list. It can be connected to iCloud to transfer a bunch of photos for editing. If you are one of the iPhone, iPad, and Mac users looking for a much simple and free photo editor then in this case Apple Photos is the right software for you! Apple Photos has a lot to offer in absolutely not a single penny, It allows quick re-touching, tweaking, and sharing of pictures of family and any product. Apple Photos is only compatible with cloud users, hence, it syncs in the cloud, If in any case you run out of storage then you can also connect your photo and video library across multiple devices.
How ITS Can Help You With Professional Photo Editing Services?
Information Transformation Service (ITS) also provides solutions for long term economical outsourcing plans to marketing giants and state of the art enterprises whenever you like. ITS, has organized a variety of teams holding professional and experienced editors for your convenience. There are numerous categories to choose from along with customized packages that can be formulated according to your requirements. ITS Professionals employ the latest Photoshop techniques, tools, and software to render your images realistic and clear.
ITS will deliver at your intended time saving both money and extra cash. With over 30 years of Excellence, we can assist your company with faster and reliable service which is 100% likely to increase your market value and your business product/service reputation among existing and new clients. If you are interested in ITS Photo Editing Services, You can ask for a free quote!