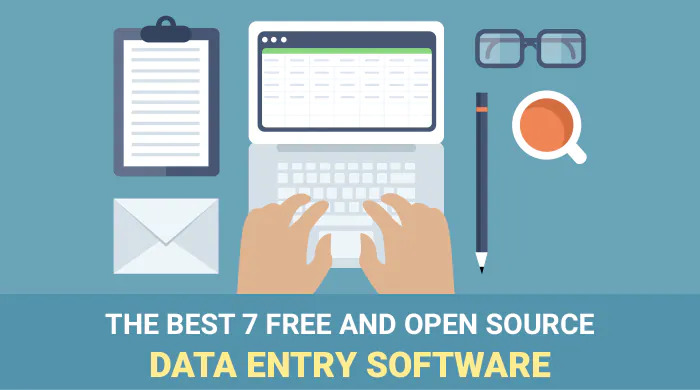 The Best 7 Free and Open Source Data Entry Tools
Companies can gain a lot during business by employing leading data management systems. If you haven't thought about this idea long since then this blog can provide you with a list of professional, free, and open-source data entry tools to bring in you're A-Game in the data science industry. Rigorously, data entry teams toil with data to enhance their business operations and data-intensive tasks. If you are an avid reader of our blogs, you must have a clear idea about two kinds of data entry methods. For reading more on this you check out the "Automated Data Entry Vs Manual Data Entry" blog.
Moving forward, manual data can be challenging for upsized companies with ever-increasing data requirements. On the other side, automated data entry tools can complicate the simplest data management functionalities. You can better keep up with your customized data entry needs by opting for the following mentioned data entry tools:
Form Tools (free and open-source)
Form Tools is an online and free data entry software tool that offers a multitude of flexible data entry solutions for your business. Users can enjoy efficient data and form management without any coding or programming skillset. The open-source web-based software tool supports a data visualization tool that offers simple and easy data exportation. In addition, it provides Data Visualization, Custom Fields, Report Builder, Form Builder, Plug n 'play module, Data Management, Create new forms, Visualize and Export, API (Application Programming Interface), and much more.
Docparser (Free)
If you are looking for a free data entry tool to handle small businesses then you will love this one! Docparser is an effortless tool to automate your core business operations. Online data entry software from price lists, delivery notes, payroll, bank statements, work orders, PDF forms, and invoices. The tool can automate your company's document-based workflow by offering secure, fast, and accurate data extraction options. The tool is an excellent game changer if you want to cover simple data entry tasks error-free. The results yielded by Docparser are measurable and accurate.
DKAN (free and open-source)
DKAN is an open-source data entry tool that can provide you a whole bunch of organizational options to publish structured information. DKAN is agile and flexible for beginner-level users. It is simple to use and easy to adapt. It can effectively collect, utilize and share data in real-time. The full-feature data entry software tool is an all-in-one data management platform for your business.
CKAN (free and open-source)
If you are looking for a good open-source data entry software tool, you can definitely for CKAN. This is a free tool that serves as a popular data management system. The software tool is a high-quality data entry tool that can carry out several data solutions like publishing, finding, sharing, and employing data. Without any complexity, the tool makes data accessible to its users. Within the application, the user can develop, organize and discover data from numerous online sources.
GADS (free and open-source)
GADS are commonly known as "Generating Availability Data System" is a free data entry software tool that collects, restores, reports, and validates data performance. It is a free data entry tool that can present data within any portable and structured format. GADS is used by a wide range of business communities to support efficient decision-making processes. The user interface of the software is available in both English and Spanish. The software has GADS data entry, analysis, reporting, and wind tools.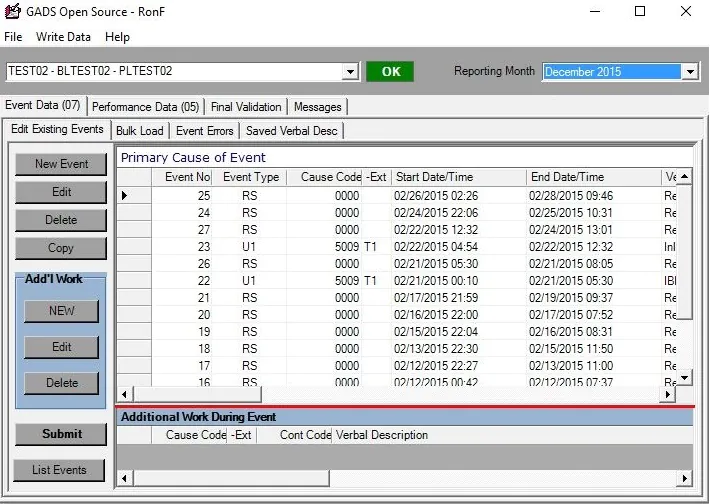 Kamisha Soft (free) 
Kamisha Soft is yet another free data entry tool that can effectively create paperless data entry forms without any complex programming knowledge. The tool is apt to be applied to business data operations of all sizes. It adds a limitless work folder to applications. The data entry tool can easily complete data entry solutions faster via smart phone book. The user can actively automate business operations with the help of Kamisha Soft.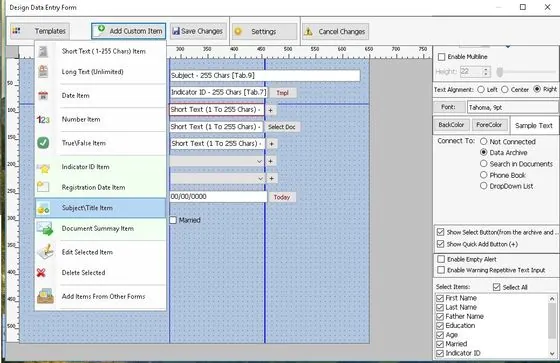 MoreApp (free) 
MoreApp is a free data entry tool to help save your precious time by offering digital work orders, reports, and inspections. The software can easily build up digital forms. The user can find such applications to be easy, powerful, and intuitive for carrying out business tasks. The tool proves to be a more reliable, secure, and efficient data entry option to change company logos, image colors as per user taste. MoreApps can also be used to integrate with your favorite devices.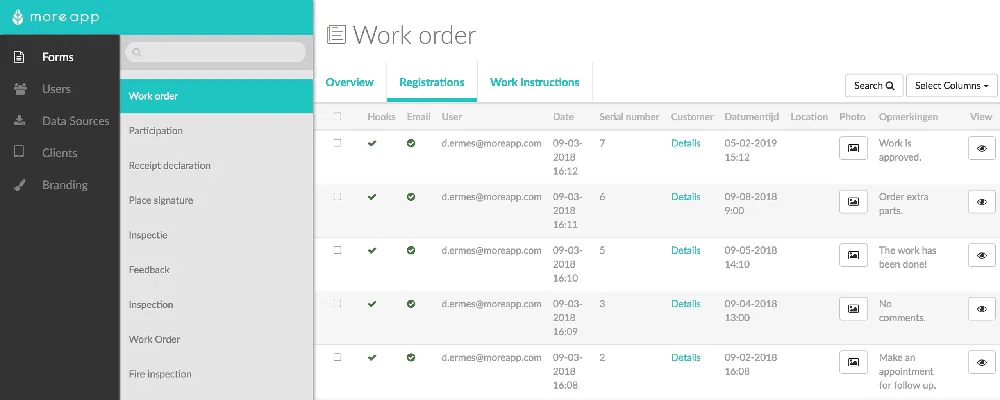 The above-mentioned list of open source and free data entry software tools can make your company's business data management process convenient and manageable. Apart from the software list, there is also another data entry automation software system i.e. Intellichief Data Entry. Though the software tool is not for free it is gaining immense popularity due to the enormous and vibrant key data management features it offers to the audience. Let us explore the core functionalities of Intellichief Data Entry:
Intellichief Data Entry (popular)
Intellichief Data Entry offers end-to-end data automation. The software can effortlessly process sale orders and invoices. The software is capable to address time-intensive workflows. The user can seamlessly run their core business functions by categorizing, collecting, entering the much-needed information. Furthermore, it allows data simplification such as Collects data-containing documents, Data Transfer and retrieval, Data Duplication, Extracts and validates data, Reuse the data to simplify workflows, Import data into the ERP (Enterprise Resource Planning), Data-driven workflows, Automated data validation, and Image Capture.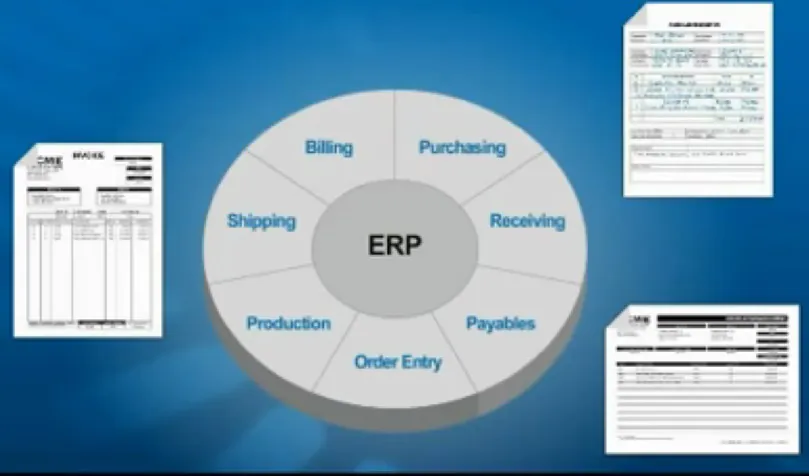 Conclusion –
In this data-driven world, businesses largely depend on intelligent and unique data to make them stand out in the crowd. Users can make the hectic data management process simple and error-free by employing any one of the above-mentioned free and open-source data entry software tools. Opt for a free online data entry tool to meet your exceeding data requirements. In case you prefer the latest features for data entry projects you can explore our website and you will come across all relatable and accessible data entry software systems. Auto entry, Receipt Bank, Knack, SaasAnt, Xtracta, and BMP Database are some of the software that can provide incredible outcomes. You can also test any non-free data entry tool on a trial basis and learn its compatibility with your business operations. Furthermore, you can outsource high-quality data entry service providers to tackle any complicated data-driven business assignments for better business output.
How ITS Can Help You With Data Entry Service?
Information Transformation Service (ITS) provides convenient Data Entry Solutions regardless of any additional investment of staff, resources, or infrastructure. By outsourcing your Data Entry Projects to us your company will be blessed with high-quality and diverse data entry-related options. Such quality service enables your data to be entered in various desirable formats with repetitive, inaccurate, incomplete, grammatically nonsensical words replaced to form better semantic clarity and understanding. Irrespective of the size and complexity ITS Team defines customized packages to directly answer specifically your business big data projects. If you are interested in getting ITS Data Entry Services you can ask for a free quote!