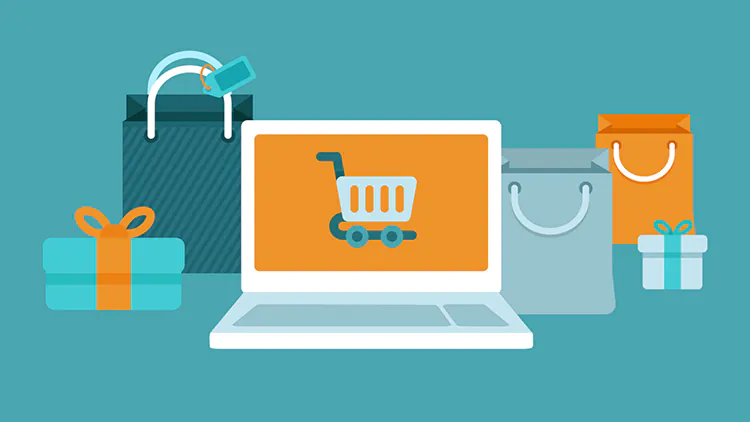 How Web Scraping Is Used In E-Commerce?
According to recent research results, the eCommerce market has grown by over 2.14 billion and is expected to break new records shortly. We see an eCommerce revolution in not more than the next five years therefore to make a strong foothold in this market one must always be on the lookout for new online methods to cater to customers with your business productivity. This field has become utterly competitive and unpredictable. In today's time, data is seen to be a valuable digital asset to get in touch with new customers in eCommerce market spaces. Not long ago, firms began to use data for their business competitive advantage. The information included product pricing, sales offers, items availability, and comparisons. However, data become obsolete with the passing time and one needs to rapidly update it which certainly costs a fortune.
The ability to gather as much information regularly is critical for eCommerce marketers. A massive audience is shifting to online medium with each passing day hence you must gear up and strive to differentiate your product from online competition. To get your hands on reliable information you can efficiently make use of web scraping to extract data consistently from popular eCommerce websites. Web scraping service is an automated process that is used to collect pertinent information from various websites. This service is also rigorously used by eCommerce organizations to meet the ever-increasing demands of their customers. eCommerce data scraping is the new norm in this industry to obtain easy, effective, scalable, and fast information at all times.
Benefits of Scraping E-Commerce Data
In old days there were only two ways to obtain information one by spending money and the second by manual labor, both of these methods proved to be unreliable. Manual labor was ultimately time-consuming and tedious. Cutting and pasting data sounds simple but when done for countless hours can become monotonous. The essential element is the content matter that must be up-to-date and relevant to your business project to make critical business choices.
At the same time, manual efforts are unsustainable when the data volume is massive. Therefore it is vital to use advanced technology to turn raw data into usable information that can be processed faster than other typical methods. Now it makes sense why web scraping has become the absolute necessity of the eCommerce world. Through an ideal web scraping service, data can be extracted from your desired website and shared in any format. This is one of the many other notable reasons why eCommerce firms are constantly adapting to the eCommerce advancements.
How Web Scraping Is Used For E-Commerce Business?
The whole digital market has become saturated with data extraction tools and the technology is getting advanced day by day to a marketer's joy. Businesses must select the websites which they want to crawl for potential information and make business-critical decisions that exert a positive impact on their business product sales at the end of the day. The URLs of the selected websites are fed to the web scraper and the program begins to scan the website for target data. Information is classified and made available to eCommerce stakeholders. Data is made accessible to brand managers, content creators, sales teams, and other integral team members that are part of the digital marketing crew for strategic implementation.
Effective Web Scraping Industry Practices
The size of your retail business does not matter the only thing that matters is having an effective customer brand or an exceptional B2B service. eCommerce industry competition is becoming fierce with every passing season. Retail business owners must abide by eCommerce web scraping practices if they want to stay at the top positions. Businesses can access real-time data from their opposite websites to stay market relevant. Therefore it is high time to formulate an eCommerce data strategy by carrying out the below-mentioned web scraping industry practices:
Data research and forecasting motivate organizations to capitalize on customer behaviors and expectations.
Efficient web scraping practices will help you monitor market-competitive product listings and ensure that no laws are violated during the practice.
By following eCommerce market research trends your business can move forward with a vision. Through sound and robust market research trends you can provide improved services to your customers.
To keep up with eCommerce market competition you must stay connected with current campaigns and offer new deals, loyalty programs, and other short-term offers to captivate customers.
To generate new leads you must always be on the lookout for new demographics of customers.
You can surprisingly improve your product ranks in little time via relevant keyword use.
Role of Data Scraping In E-Commerce
The advanced data scraping tools provide a range of value-added features. Here are a few prescribed ways by which you can use data scraping software for your good in the context of eCommerce:
Customer Service: whenever things go sideways, eCommerce organizations want to form instant assistance which is possible via effective web scraping. Due to natural disasters like pandemics business models can shift overnight leaving you with less time to adapt to a new social setting. In such a scenario eCommerce web scraping proves useful for handling a large number of products and leads to your competitive advantage.
Scalability: eCommerce firms need to scale data frequently. Hence data scraping operations must also scale as they acquire more information from websites. To handle such a huge quantity you must utilize high-performing software for the job.
Partnership: If you want to lead the eCommerce sector you should always aim for outsourcing your data scraping tasks. As data scraping services are in great demand it is always a good choice to outsource a credible professional to bring innovation into your product and keep clients happy.
Superior Data: The ability to produce useful and business-centric insights from data is as important as acquiring new information. Not all master this aspect, therefore data scrapers employ special algorithms to examine information readily and arrange the data into accessible formats for end-users.
How Does Web Scraping Help to Grow Your E-Commerce Businesses?
Web scraping shapes the way your eCommerce company responds to customer expectations and demands. More and more companies are moving towards online business options and are increasingly investing in eCommerce web scraping services. The key to success is to select a reliable data extraction outsourcing partner who will take care of your increasing demand for data and add more value to your company's name.
How ITS Can Help You With Web Scraping Service?
Information Transformation Service (ITS) includes a variety of Professional Web Scraping Services catered by experienced crew members and Technical Software. We are an ISO-Certified company that addresses all of your big and reliable data concerns. At ITS, our customer is the prestigious asset that we reward with a unique state-of-the-art service package. If you are interested in ITS Web Scraping Services, you can ask for a free quote!