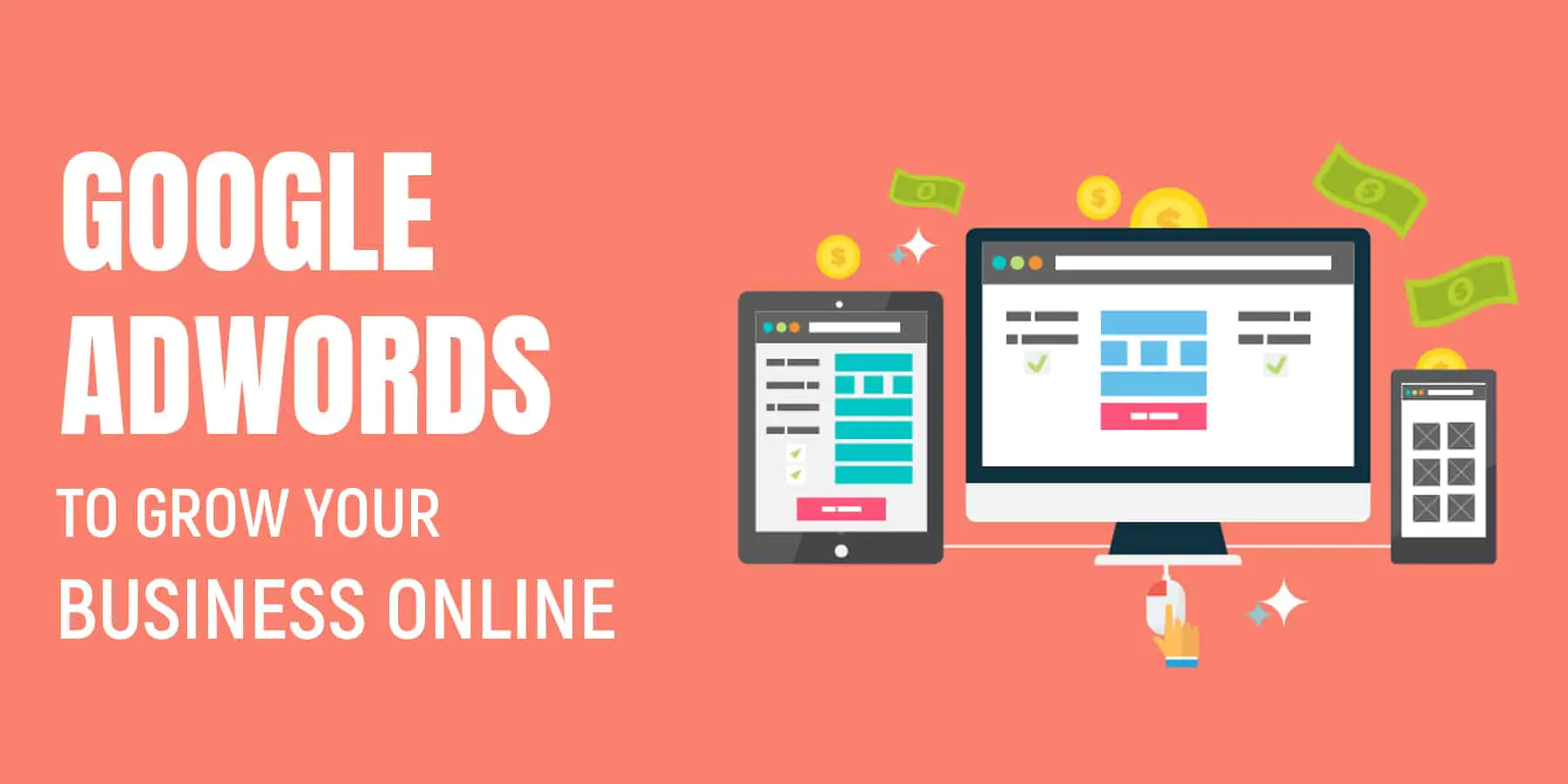 How To Use Google AdWords To Grow Your Online Business?
There are numerous methods by which you can promote your WordPress business. There are ways that demand time and others that require proper investment, Google ads fall into the second category but it is indeed one of the best ways by which you can market your website. The Google AdWords platform allows you to reach a larger audience throughout the world and widen your business scope of success. If you are unaware of the online advertising world then things are likely to become complicated. This is because Google AdWords is simple to pick up but it is hard to master. N this blog we will teach you how to set up your very first Google AdWord campaign. Let's get started!
An Introduction to Google AdWords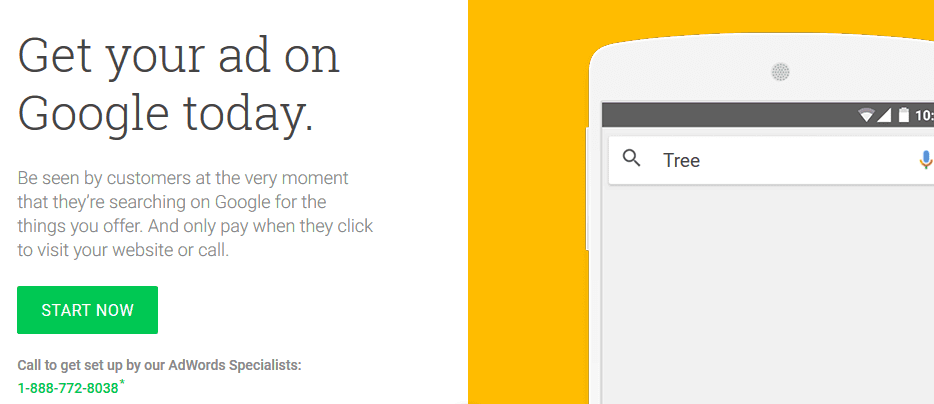 Millions of people are using Google services on day to day basis, thus contributing to its worldwide popularity as the number one search engine. However, you will be surprised to know that Google makes most of its earnings from advertisements. Whenever you enter a keyword or phrase related to your search you will see ads come up related to the words you just entered. Ads are also published on various other sites that are associated with the Google platform, for example, YouTube.
Did you know that Google handles billions of searches every day, so you can only imagine how much money there is in running ads, if you wish to use the Google platform to advertise your business then you will have to do it using the AdWord platform. You will need to 'bid' on the keywords that are specific to your business domain. What happens is that when people look for these keywords your business ad will appear every time.
In practice, this process may get a little more complex. For example, you can either pay for 'clicks' or 'impressions'. The latter is often cheaper but the former can prove much more effective in optimizing your ads. There are other features to test out as well other than simple ad publishing. For instance, AdWords allows you to A/Btest your ads and track their performance via Google Analytics. If you master this functionality then you will run a successful online business for sure.
Key Features
It lets you create creative ad campaigns and help you target domain-specific keywords through the bidding system.
It enables you to publish ads via Google Display Network.
It promotes easy performance measurement through Google Analytics.
It provides split testing for your campaigns.
How to Use Google AdWords?
To start you will need to create both a Google account and an AdWords account to sign in. Although AdWords Express offers the facility to advertise your business without a site however it is recommended to sign up to get access to its traditional version. When you log in you will come across the AdWords dashboard which looks like this: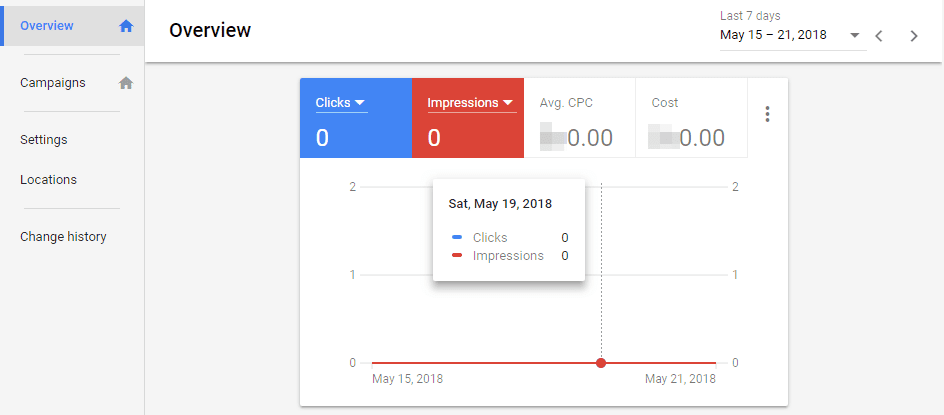 You can have a complete overview of your active ad campaigns which should be '0' at the moment. The very first step is to set up your desired payment plan. Simply click on the wrench icon (top right corner of your screen) and select Setup > Billing & payments: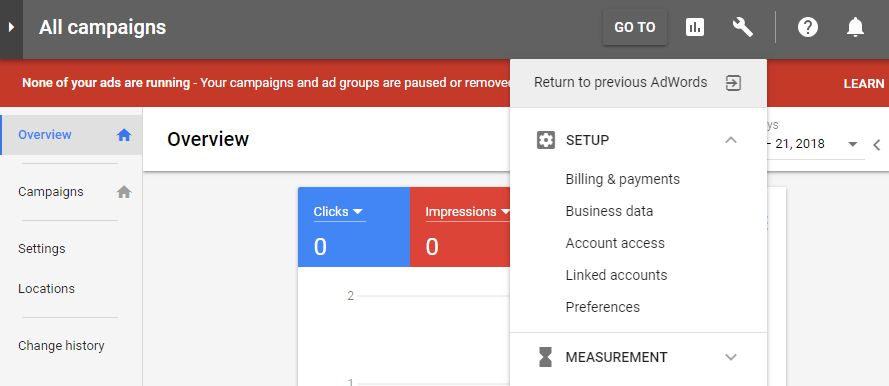 On the next screen, you can select your country and payment methods.

Once you have successfully set up your billing details you can now return to your AdWords dashboard screen to begin setting up your very own ad campaign. To do this you will have to navigate toward the 'Campaigns' tab and choose the 'New Campaign' option located at the bottom of the page:

On the next page, you will be required to set up your campaign type. Apart from traditional search ads, you can also promote your business products, apps, and videos appearing on Google's Display Network.

In this tutorial we will be focusing on traditional search engine ads, AdWords will inquire about what kind of results you wish to elicit from your business campaign. The main options mentioned here are leads, traffic, and sales for your business website. You can still choose your campaign without any specific goal: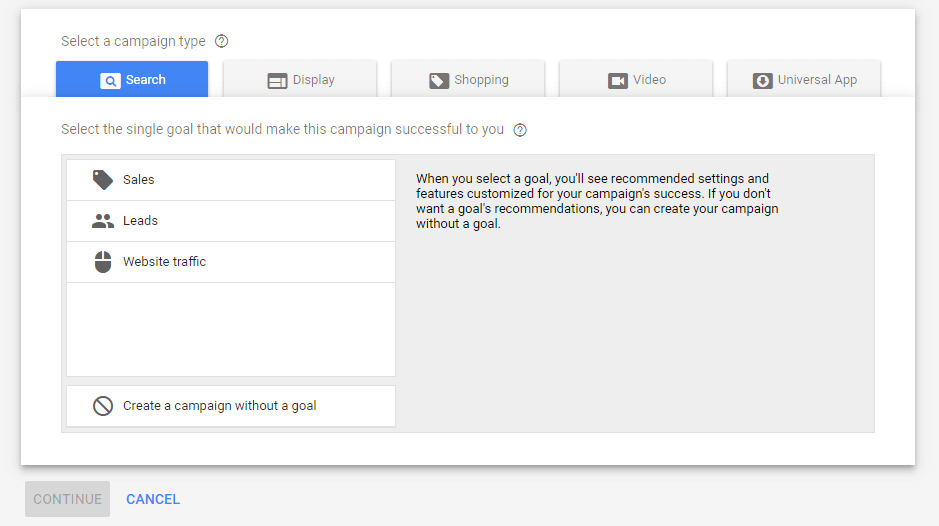 In this tutorial, we will stick with website traffic as our main goal and then click on the 'Continue' option. Now it is time to set up your campaign name and decide whether or not your ad should pop up on the Google Display Network:
As you move down the page you will find more options to choose from based on your ad's target location. It is advised to go for target selective locations instead of targetting all the countries out there:

When you select your ads campaign territory now AdWords will give you all the statistics about your ad's overall reach. For instance, if you target the USA, your ads reach will cross 250 million users. You might want lower your targeting to smaller locales all depending upon your business type but this is solely your decision to make. Next up, you will have to select the investment you are willing to make on an average day scale and what type of delivery method is well suited for your business:

AdWords will help you to make a comprehensive plan for every month without getting overboard. We recommend spreading your investment plan evenly across the month and not spending it too quickly. This approach is helpful especially when you get data on the times of the day when people are more receptive to your business ads. Now move to the 'Bidding' section to select what is your ad campaign focus:

Now you can finally set up your campaign start and end date and select the type of 'audiences' you wish to target. Doing exactly so will let you target specific subsets of Google users depending upon their like interests by carefully choosing from a pool of options:

When you have completed this action, you can move forward by clicking on the 'Save and Continue option. Now all you need to do is to set up ad 'groups'. These groups are a collection of ads that directly target specific keywords. All you have to do is enter the certain keyword you want using one phrase per line and give this group a name:

At this point, you can continue creating different ads that you want to promote by pressing the 'NEW AD' button:

Creating your text ads is quite simple, you just have to choose your headlines, set a description, and enter the URL that you want to display.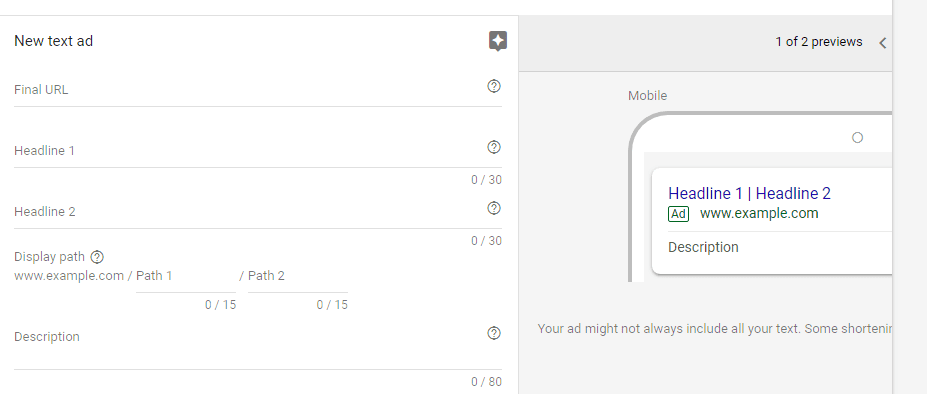 Even though creating an ad is simple but creating a successful ad is not a piece of cake. Before you invest in Google ads we advise looking into some high-quality examples. As soon as your ad is ready you can click 'Done' followed by 'Save and Continue' options to publish your ad live. AdWords will ask you one last time to review your ad and when you return to your AdWords dashboard it will be active. Give yourself a pat you just created your very own first AdWords campaign, Congratulations!
3 Ways to Use Google AdWords to Grow Your Online Business
While you have just learned how to create an AdWord campaign you still have to learn how to make the most of this platform before spending your valuable money. Here are a few points that can help you in this matter:
1. Investigate Your Business Competitors
If you are planning to start your online advertising campaign without a plan then you will be out of budget in no time. A good plan serves as a strong basis to maintain regular checks on what your competitors are up to and then improvise their efforts to stay ahead in time. Long-standing online ads prove reliable in earning consistent income. AdWords allows you to analyze your competitor's performance for your domain keywords by using public data. However, it is not permitted to steal your rival's ads but you can best analyze them and figure out the improvements for covering up your business marketing loopholes. This is where years of marketing experience serve this purpose.
2. Always Begin with a Small Budget
One of the many common mistakes committed by users in online advertisement is spoiling investment in untested ideas. You might have an extraordinary idea in your mind but a smart person will always test it before running promotions. Your objective is to make money from the conversions you earn through the AdWords platform. Your goal must always be to spend money to get reliable data daily. The average CPC across AdWords is around $1-2 and you will have to spend the calculated amount of money to get some serious results in minimum time.
3. Link Your Google Analytics and AdWords Account
AdWords is an all-in-one power-packed tool especially if your concern is data analytics. However, it does not tell about what happens after when a person clicks on your ad, for this purpose you need to use Google Analytics and these two combined can do wonders for your business. The main advantage of using Google Analytics alongside Adwords is to create an advanced tracking system for your ad. For this purpose, you must ensure first whether your Google Analytics is integrated with your WordPress website or not. Then, you can link AdWords to Google Analytics to configure which objectives you want to track.
Conclusion –
If you have a predefined budget, then online advertisement is an effective way to ensure your website reaches millions of people. Using Google AdWords you can target a specific audience from around the world therefore, investing your time and money is worth it.