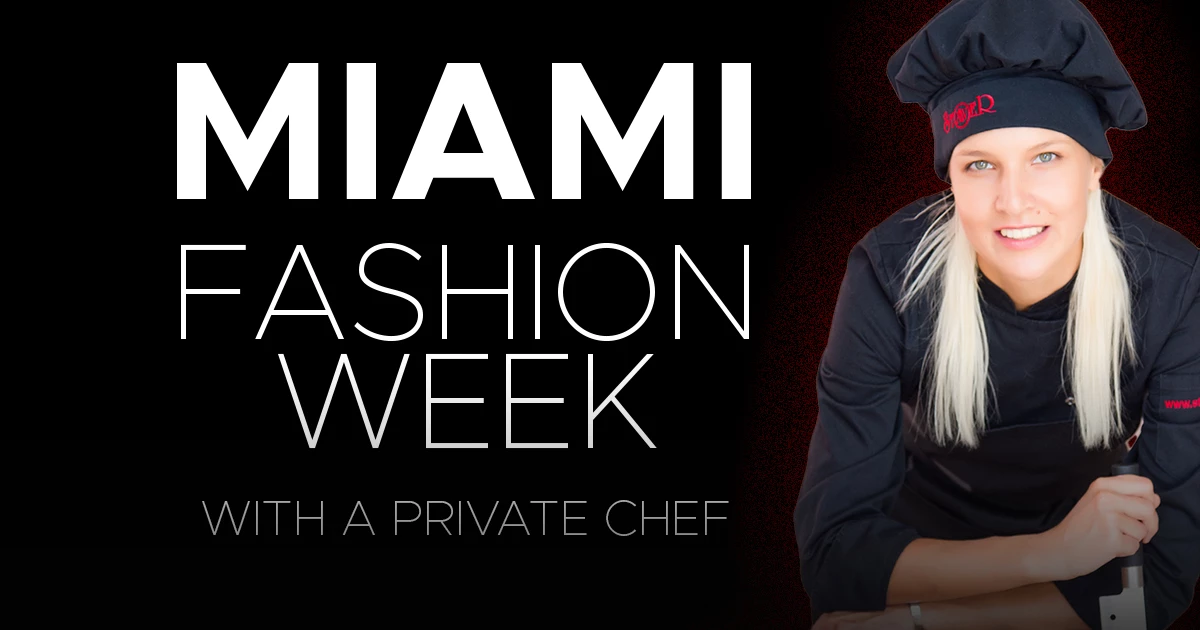 Envision a sophisticated dining experience in an exclusive villa on a secluded beach or imaginative catering influenced by the latest food trends. Can you picture such a dinner with renowned designers and models?
In this article, we'll delve into Miami Fashion Week, explore current fashion trends, and discuss how a personal chef can contribute to a sleek, stylish lifestyle. Fashion trends in clothing are ever-evolving, and food trends have followed suit.
About Miami Fashion Week
Every year, models, designers, and fashion insiders flock to the sunny city for several days to showcase the latest in fashion. Miami Fashion Week is among the most prestigious and high-profile events in the fashion realm.
This annual event takes place in Miami, Florida, on its sun-kissed coast. International designers and models from across the globe descend upon the city for this extravaganza. Established in 1998, Miami Fashion Week has grown into one of the largest events in the United States.
The event features both well-known and emerging designers from around the globe. Miami Fashion Week typically spans multiple days and encompasses runway shows, presentations, and an array of fashion-related activities.
Miami Fashion Week also organizes a series of workshops and seminars for designers and models, alongside the runway shows. Miami's unique atmosphere sets it apart from other gatherings. A seafood catering experience near the beach with a personal chef is one you'll never forget.
A Sumptuous Menu for Miami Fashion Week
A personal chef can craft the ultimate Miami Fashion Week catering experience, highlighting fresh, seasonal ingredients and bold flavors fitting for the event. Like a designer, a skilled chef develops a menu from conception to execution. Local catering and food caterers possess extensive knowledge of the regional cuisine and can bring your most ambitious ideas to life.
Consider these intriguing catering ideas for a fashion show event:
Appetizer catering: Savor a zesty and spicy appetizer like grilled octopus with citrus salsa. For a more traditional option, try avocado toast with smoked salmon and crème fraiche. A delightful vegetarian snack would be a mozzarella salad with balsamic glaze and tomato.
Entrees: Delight in a mild and light pan-seared red snapper with lemon butter sauce. Or, choose grilled lamb chops with rosemary and garlic or wild mushroom risotto with truffle oil. These flavorful dishes will satiate and impress every guest.
Vegan catering: This growing trend is gaining popularity by the day. Expert chefs have long been crafting exquisite vegan dishes, and designers are using eco-friendly, sustainable materials in their creations.
Desserts: Refreshing mango sorbet with fresh berries is perfect for Miami's warm climate. Key lime pie with whipped cream or a chocolate ganache tart with sea salt will create lasting memories of the evening.
This festive catering experience near the ocean, surrounded by influential figures, will transform your perspective on fashion.
How Do Models Stay Fit?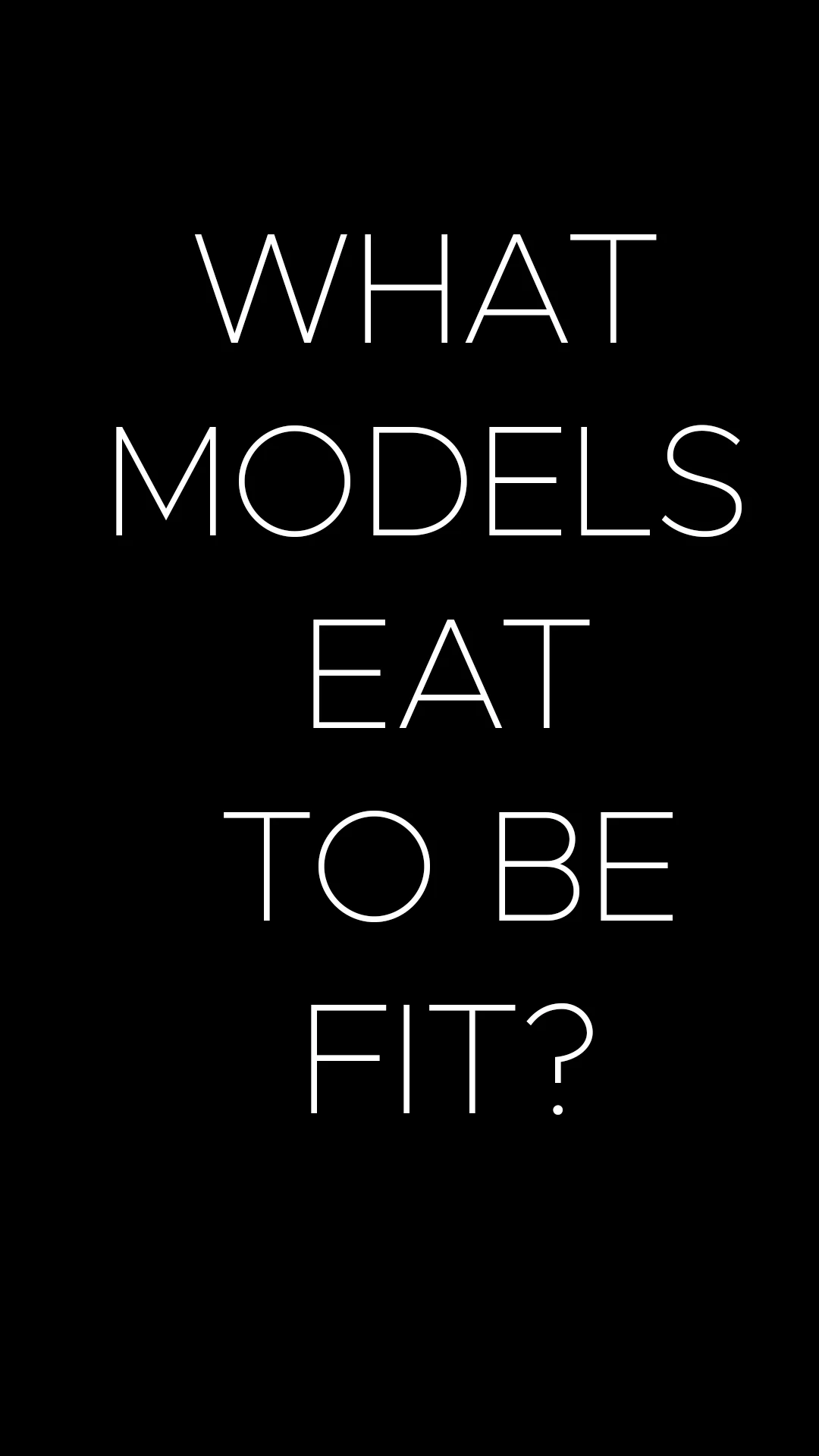 Models typically adhere to a healthy, balanced diet to maintain their fitness and physique. Individual diets vary based on goals, body types, and lifestyles.
Models prioritize whole, nutrient-dense foods like fruits, vegetables, lean proteins, and healthy fats. These foods supply essential nutrients while keeping calorie intake under control.
Models generally avoid processed foods and refined sugars, which can be calorie-dense and contribute to inflammation and other health issues.
A chef can help models maintain a nutritious, balanced diet that supports their fitness goals. They can collaborate with clients to develop customized meal plans that provide the necessary nutrients and energy, complementing their active lifestyles while remaining delicious and satisfying.
The chef can also apply their culinary expertise to create meals that are low in calories and high in protein, helping models maintain a lean physique. Moreover, a professional chef can introduce models to novel and intriguing healthy foods that keep their meals interesting and enjoyable.
The Role of Personal Chefs During Miami Fashion Week
Miami Fashion Week is a premier fashion event that attracts designers, models, photographers, and journalists from around the world. With such a whirlwind of activity and excitement, attendees need to stay energized and focused. Personal chefs can play a vital role in providing exceptional food and services.
During Miami Fashion Week, personal chefs can be employed by fashion industry professionals to deliver tailored meals.
Personal chefs can create custom menus that cater to the unique dietary needs and preferences of their clients. This is especially important for models, who often follow strict diets to maintain their physiques.
By preparing meals in the comfort of hotel rooms or event spaces, personal chefs save attendees time and spare them the hassle of finding and waiting in line at restaurants, which can be time-consuming during busy events like Miami Fashion Week.
A chef can craft meals that are not only delectable but also healthy and nourishing. This is crucial during events like Miami Fashion Week, where attendees may be tempted to indulge in unhealthy foods and beverages. Engaging a chef ensures that the food is both visually appealing and nutritious for you and your guests.
Beautifully presented, eye-catching food can help attendees draw media attention and enhance their brand during the event. Personal chefs can infuse creativity into their menus, which is particularly significant for fashion industry professionals. Creative catering options can elevate the dining experience and leave a lasting impression on guests.
Elegant catering services can provide a sophisticated touch to any event, and hiring a private chef for a dinner party can make it truly memorable. Chefs for hire can cater to various types of events, including holiday catering near you.
The best catering services will work closely with you to create a menu tailored to your preferences and needs. You can hire a chef, or even hire multiple chefs, to cater to a diverse range of tastes and dietary requirements.
Private chefs are becoming increasingly popular, and finding a private chef near you is easier than ever. Take a chef service allows you to explore a wide array of culinary options from the comfort of your own home or event space.
The cost of a private chef can vary depending on factors such as the menu, location, and the chef's experience. However, the unique and personalized experience they provide can be worth the investment.
When it comes to hiring a chef, it's essential to consider their culinary expertise, professionalism, and ability to create a memorable dining experience that aligns with your event's theme.
In conclusion, personal chefs can play a significant role during Miami Fashion Week by providing customized, delectable, and healthy meals for attendees. Whether it's seafood catering near you, vegan catering, appetizer catering, or any other culinary option, personal chefs can tailor their offerings to satisfy your unique tastes. So, if you're considering a private chef hire for your next event, remember that their expertise can create an unforgettable experience that is sure to impress.