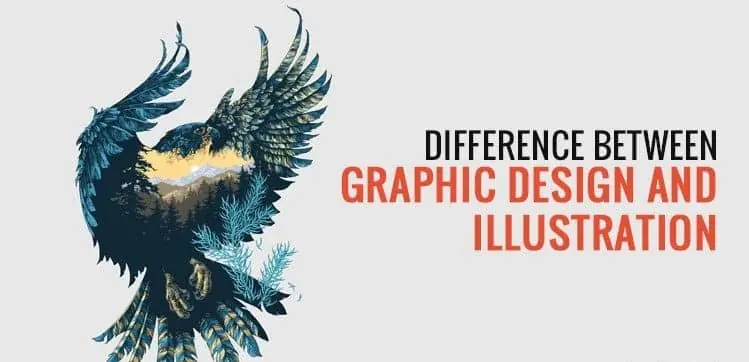 Difference between Technical Illustration and Graphic Design Services
Many people are unable to have a clear guess about the major differences between Graphic Design and Technical Illustration services. Have you ever pondered over this question and why does this happen more often? The answer is due to the outcomes are more dominantly related to the pictorial representation of a certain context. Let me put all my points one by one to make you understand them more clearly and vividly. Technical Illustration Service is more prominently associated with the communication. Communication for any central idea that constitutes the life of any subject matter is Technical Illustration in its truest sense.
I bet you might have come across the term "Visual Aid". Its synonym is to transmit a message via imagery that is not lighter on the senses and portrays the subject retaining its aura. On the contrary, Graphic Design Service is abstract there can be communication but it is not the center of attention for the user.
What can be your option when you have to decide between Technical Illustration Service and Graphic Design Service. Well! Let me tell you that it depends not on your mood but in the Digital Marketing Business your asset is your company niche. Yes! You heard it right! That tag line and service of your company, enterprise decides what suits you best. Whether you run a business retail company or a technical engineer, things can get all classy from squishy in no time.
The purpose is to save your buyer from all the un-necessary brain trouble and provide him with signs and symbols through classic or modern imagery, even a mix of both will do just fine. For manufacturing a business or experiencing a start-up technical Illustration will do a lot better than Graphic Design service. Here is how! Most of the unturned buyers cum customers will get a complete idea of what your company and brand is all about by just having a cat's eye at it. Believe me, this will redefine and restate your business from space left to all booked.
Technical Illustration Service involves line drawing, cutaway drawings, schematics, ghosting, sectional as well as exploded view drawings. Graphic designing Service is bold and more complex yet it makes things difficult to catch the sense behind the idea of such a graphical display.
Simple yet Chic
The first that discriminates the two buoyant types of service is the amount of extravagance they present on the canvas. The idea is to keep it simple yet chic, by saying this I mean n actuality is the use of a somewhat simpler theme and image such that the idea can be well conveyed and the user might not as well be traumatized by over-thinking the outcome of the product. Technical Illustration Service is a very catchy yet casual ideal mode of relating to pictures and images also PowerPoint presentations. However, in Graphic design service, there is an outplay of color that merges and submerges the ideas folding the semantic value inside of it in layers.
Elevate the Idea behind the project
The context of the product image must be well portrayed through images and trajectory. In such a way the idea can be highlighted and presented as a dish that the user can taste. Technical Illustration service hence is very beneficial in the social media and digital marketing department. As for a company its product branding and display is everything and more. Graphic Design service is, however, devoid of such favors.
Reasonable Communication
Visual communication is fast and much effective than any other means of communicating with an augmented target audience. Technical Illustration Service holds the crown in defeating all traditional norms of communication and surpasses consumer and trade power in every field be it engineering or e-commerce. Graphic Design Service lags behind following the footsteps still nowhere to be seen to favor true communication.
How can Information Transformation Service help you with Technical Illustration Service?
Information Transformation Service has a lot to offer in a little, ITS Team caters a wide variety of illustration services complementing your taste buds. Such enticing services include CAD illustration, 2D/3D illustration, technical illustration, textile illustrations, 3D printable illustration, scientific illustration, mechanical illustration, electrical illustration, and fabric illustration to build up the correct comprehension between ITS Team and our prestigious clients.
Still not convinced? We go to extra mile to give you luxurious illustration content that can drive your leads into sales by two folds. Not only this, ITS, believes in the notion that there is always room for correction, we break the stigma by offering unlimited revisions such that our client's work meets every little detailed perfection. By outsourcing your technical illustration project to us, we guarantee excellent quality over quantity. In addition to all of this, ITS Team also provides solutions for long term economical outsourcing plans to get your lead designers whenever you like. Hence, avail this once in a while chance to boost up all your ideas into perfect enticing product illustrations.