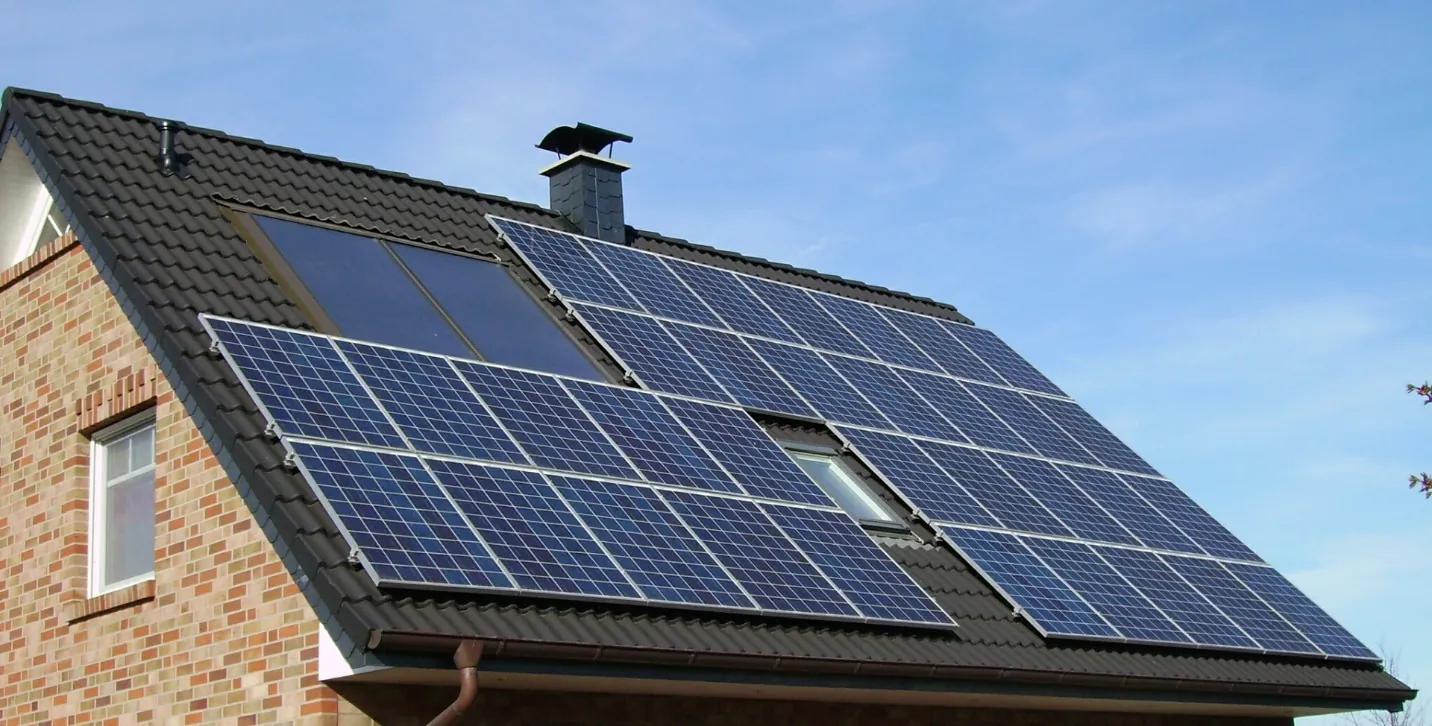 Are you considering solar panels for your household? Great!!
It's never been more cost-effective to switch to solar energy than it is today. If power bills are an issue in your family, you might be wondering if it's possible to get Solar Panels for free. It is possible, but don't make the mistake of looking exclusively at free offers!
Solar Panel systems can vary greatly in cost depending on which configuration would be best for your household. Read on to learn more about free solar panels!
Cash Purchase
Cash purchase of solar panels involves buying the panels upfront without relying on any financing options. This is usually a more expensive option as it involves paying the full amount of the solar panels and all related costs.
On the other hand, some companies offer free going solar panel systems that do not require an upfront payment. The "free" solar panels are provided by third-party organizations or companies that pay for all the costs associated with solar panel installation and maintenance.
In exchange for the free panels, the company will typically retain ownership and benefit from the associated advantages such as utility savings or tax credits. The homeowner or business does benefit from the reduced electricity bills, but the free system only provides a one-time benefit.
Personal Loan
Free Solar Panels are typically offered as part of a Personal Loan program. This loan program allows individuals to finance the purchase of solar panels without having to cover the entire cost upfront. With a Personal Loan, it is possible to access free solar panels while still having the flexibility to pay them off over time.
Free Solar Panels have the benefit of reducing or eliminating electricity bills, lowering carbon emissions, and potentially providing a financial return on investment through the sale of energy to the utility. However, it is important to consider the costs associated with the Personal Loan, such as the interest rate, as well as any additional fees or charges that the loan entails.
These costs need to be weighed against the potential savings from the solar panels to ensure that it is a good financial decision. Additionally, it is important to select a reputable loan provider and be sure of the terms and conditions of the loan.
Solar Leases and PPAs
Solar leases and PPAs look like amazing offers, but they don't necessarily qualify as 'free.' In essence, a homeowner can get access to solar energy for no money down, but there are plenty of strings attached. A Solar lease allows you to pay a fixed monthly fee for the solar energy you use over a specified period (typically 15 to 20 years).
The leased panels remain the property of the energy supplier and will likely need to be maintained and serviced. Invest in PPAs which act similarly to a solar lease: a homeowner can install solar panels and sell the energy they produce back to the power company at a higher price than traditional energy.
Paying for Solar Panels in Cash
Paying for solar panels in cash has many advantages. First and foremost, it can save you a great deal of money in the long run. By avoiding interest charges associated with taking out a loan to finance the purchase of a solar panel system, you can dramatically reduce the cost of the system.
Additionally, if you live in an area with incentive programs or tax credits for solar power, paying for the system in cash can maximize the savings even more. Furthermore, purchasing the system with cash can provide peace of mind since you won't have to worry about making monthly payments to pay off the loan.
Despite these positives, it is important to note that free solar panels are almost never truly free. They often require a large upfront payment and an ongoing commitment to a long-term lease or contract. So, although paying for solar panels in cash is generally the most cost-efficient solution, it pays to do your research and make sure that free solar panels are really worth it before signing up.
Solar Financing Through Loans
When solar panels first began to be available commercially, many people questioned if free solar panel financing was really available. The answer is yes, and it's made possible through solar financing through loans. Solar loan financing provides homeowners with the opportunity to pay for a solar system without the need to pay for it in full upfront.
It allows you to pay for the system over an agreed length of time. Payments are typically made in monthly installments but can also be made in other deferred payment structures.
Solar financing through loans provides an attractive opportunity for homeowners who are looking to reduce their energy costs and carbon footprint. It is also an ideal option for those who are seeking to enjoy the benefits of a solar system without having to worry about the upfront costs.
Leasing Solar Panels or Power Purchase Agreement
Leasing solar panels or Power Purchase Agreement (PPA) is a great way to save money on your energy costs. Leasing solar panels eliminates any upfront cost associated with an affordable solar installation. Instead, you pay a low monthly fee, allowing you to save more on your energy bill each month without investing in expensive panels upfront.
This also eliminates any potential risks and maintenance costs of owning the system outright. PPAs provide an even greater benefit by allowing you to pay for your electricity usage at a rate that is lower than market costs.
Your energy provider will pay for the cost of the solar system and usually pays more than market rates for the energy your system produces. Both leasing and PPAs are a great way to save money on energy costs, with zero upfront costs.
Learn More About Free Solar Panels
Overall, free solar panels may be a great option for those looking to make the switch to solar power. It's important to do your research and be aware of any implications before signing any contracts.
Do some research, find the right company, and you could get free solar energy for your home.
Did you find this article helpful? Check out the rest of our blog for more!