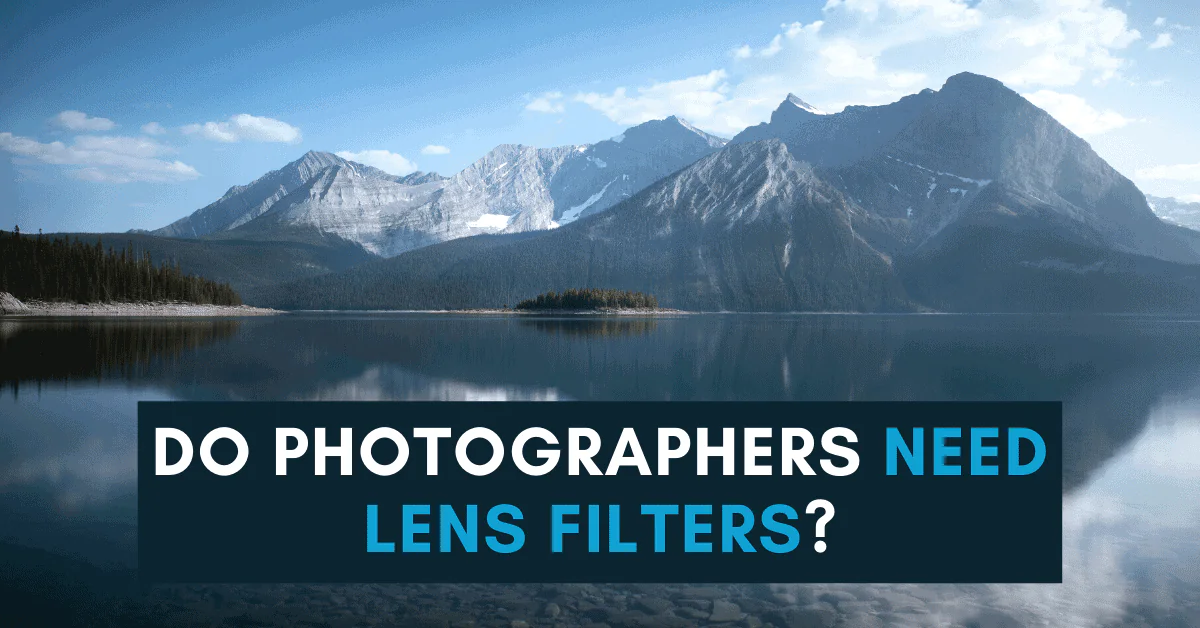 All You Need To Know About Lens Filters
Have you ever imagined making a career in photography by learning a few unique editing skills? Well! Here is your chance! This blog is specially written to educate you about camera filter lenses to enhance and polish your photography instincts. This camera lens filter guide will teach you everything necessary to create masterpieces by just using your camera. This diverse practical knowledge will teach you how to render final product images by just using your camera lens filter.
What is a Lens Filter and what are the Different Types of Lens Filters?
You can find various good-quality lens filters ranging in size and cost. The most popular one usually comes in is the circular screw-on filter. Other common types include –
Circular Screw-on Filters
This is the most commonly used lens filter. Circular screw-on filters can be directly mounted on a lens filter thread. Within this category, you can find a bunch of filters like color correcting filters, neutral-density filters, UV filters, and polarizing filters.
Square Filters
This type of filter is popularly used for shooting various landscapes. For shooting appropriately a filter holder is attached directly to the lens filter thread. Usually, 4×4 and 3×3 are common choices of square-size filters available in the market.
Rectangular Filters
Rectangular filters are among the popular landscape photographers to shoot balanced images due to their flexible nature. It comes with a similar mounting system to that used for square filters. The suitable size within rectangular filters is 4×6 you can use large or small rectangular filters as per scene requirements.
Drop-in Filters
Drop-in-filters are usually used within telephoto lenses. Only polarized filters can be used as drop-in filters because of their structure.
Lens Filter & Their Effects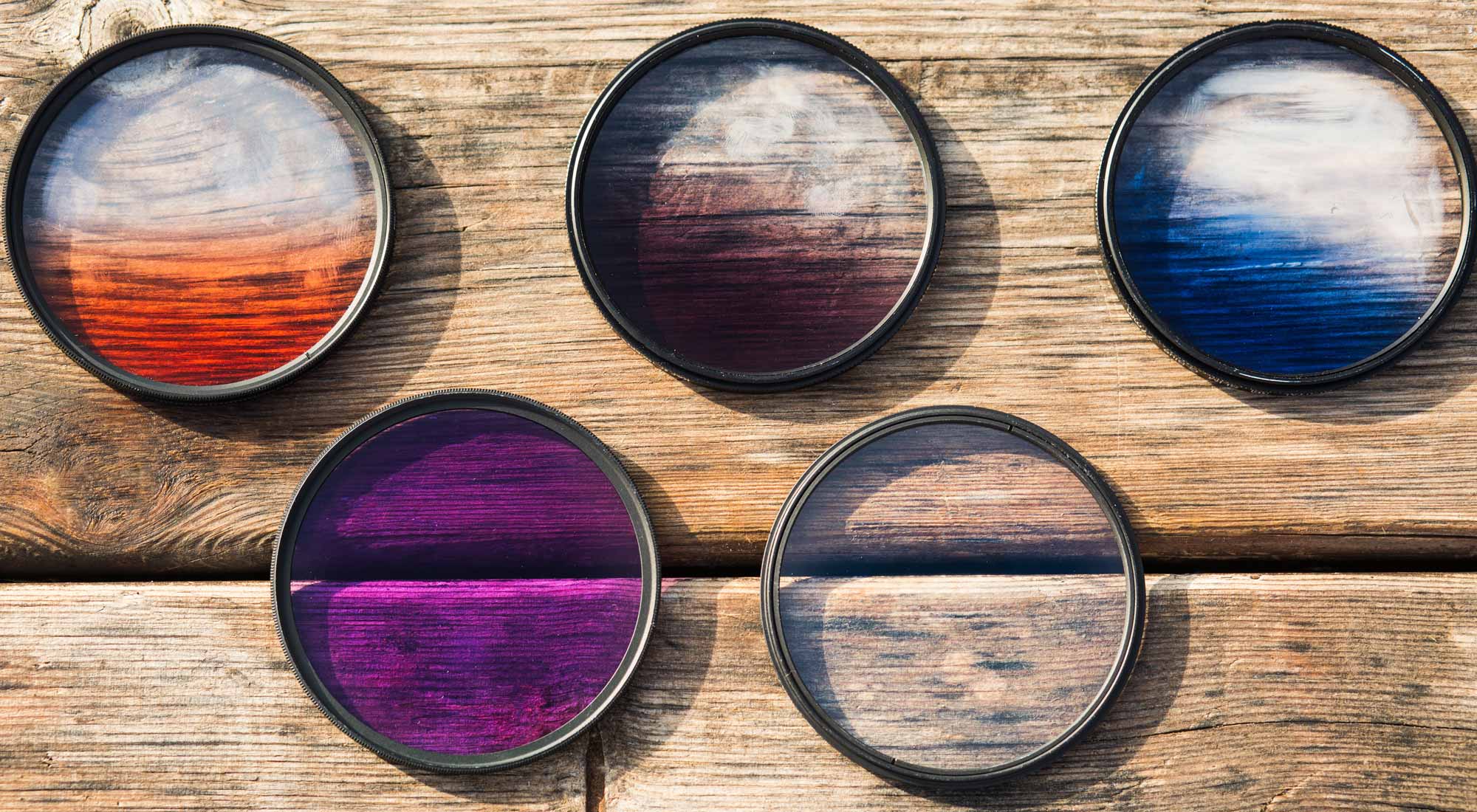 UV Protection Lens Filters
UV protection lens filters are commonly known as Haze filters. These lens filters are designed to cut down all harmful airborne effects of air pollutants like moisture and haze that can change the aftereffect of the photograph completely. This protection lens ranges in strength and is dependent upon the UV coating. The ones that come with a heaver protection coating have an amber-like appearance. These lenses can also be permanently mounted on any camera lens for enhanced protection and perfect image quality.
Skylight Filters
In case if you are unable to get your hands on the UV protection lens filter you can also go for skylight filters. The filter can reduce the appearance of a blue cast. You can select between 1A and 1B strengths. Usually, the skylight filters have a magenta-colored appearance. It is necessary to keep at the back of your mind that the use of skylight filters can affect the quality of your images.
Polarizing Filters
Polarizing filters can considerably add weight (depth) to an image by reducing reflections and adding color saturation. Such filters can be easily attached with a camera lens and are best suited for landscape shooting. However, you should not make use of an ultra-wide-angle lens that might result in an uneven blue shade within images. Polarizing filters are a favorite choice for making pop-colored blue skies. These filters are used for eliminating glare, color saturations, reflections from watery, glassy, and polished surfaces.
Color Correcting Filters
Color correcting filters aka color compensating filters are used for adjusting shooting scene color schemes. These filters can correct any indoor lighting to make it look more natural and flawless. Color-correcting filters can effectively make your scene look sunnier or gloomier within an instant.
Close-up Filters
Close-up filters or macro filters are typically used to shoot still life scenes without using a macro lens.
What are Neutral Density Filters and How to Use Them?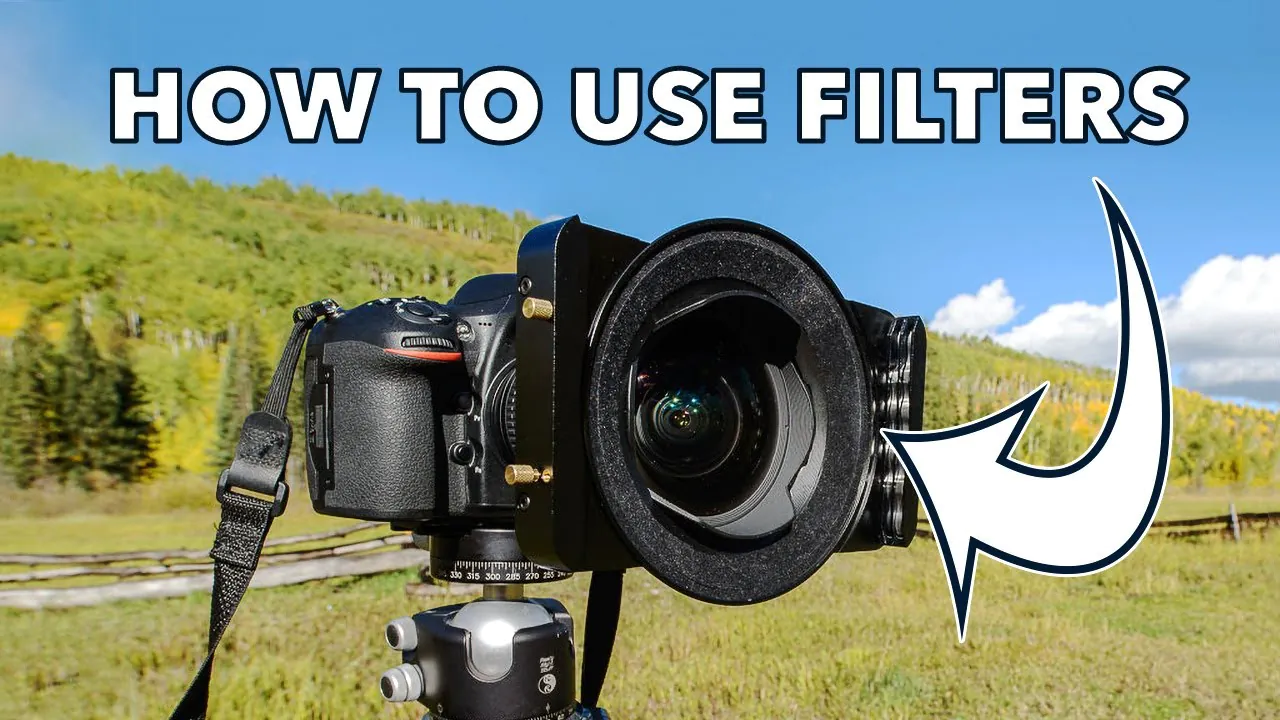 Neutral-density filters are specially designed to absorb the highest degree of light when it passes via the lens. It is available in the market as variable-density filters that are both adjustable and rotatable. Neutral-density filters are commonly used in situations whenever you need to create a motion blur such as moving objects, waterfalls, rivers, etc. Nonetheless, these lenses are also used in large apertures to avoid overexposures.
Neutral Density Filters Vs Graduated Neutral Density Filters
GND filters or ND filters are off high density at one end and clear at the opposite end. These high-profile lens filters are routinely used to balance high exposures within a scene. The filter does not need any extra manual adjustments. These can be adjusted by focusing and metering your cameras system. You can better shoot images with lower shutter speed and without overexposing images. It further helps to counter the high intensity of incoming light. Neutral-density filters are suitable for street, landscape, and flash photography. By using this filter you can best balance out strong exposure between the darker foreground and sunny sky. These filters are available in three types, which include –
Reverse GND Filter
This GND filter type helps transition from darker background to light in the middle. The transition occurs from a dark background to a darker one on the top half of the foreground. Gradually it becomes clear on the lower half.
Hard-edge GND Filter
The filter possesses a normal grey half that becomes clear at the very center. Such a type of GND filter is commonly used to balance out high contrast and overexposures from a scene.
Soft-edge GND Filter
The filter type is best suited when the horizon is not flat or too straight. You can always go for the soft-edge filter when the hard-edge filter creates a midline in the photograph.
Benefits of Using Camera Filters
Protection
The most economical lens filters are the clearer ones. Camera lens filters are essential to protect the front lens element. Protective lens filters can better eliminate cracks, scratches, dust, and accumulating particles on the camera lens surface.
Color Correction/Enhancement
Color correcting filters can readily enhance and change the color scheme of an image. These filters are remarkable to correct high-level contrast and color temperature to get a more attractive image.
To Achieve Accurate Exposure Levels
Camera lens filters are a good option to achieve desired exposure settings for your photograph. In case if you are working on complex lighting situations these filters can overcome all challenges along the way very smoothly. In outdoor shooting scenes, especially during the daytime, the camera filters can be used to avoid any overexposure.
How ITS Can Help You With Image Manipulation Services?
At Information Transformation Service (ITS), our professionals can transform your marketing collaterals, advertisements, brochures, E-catalogs for your business profit. Our expertise in image manipulation services for your stock photo sites, custom websites, and other online galleries can win you efficient results within a minimum time duration. Partner with ITS to enjoy the latest image manipulation trends and techniques under your budget. Get in touch with us if you are in search of a reliable, cost-efficient, and professional image manipulation service provider. Contact us today and avail free sample service with a personalized quote for Image Manipulation Services.