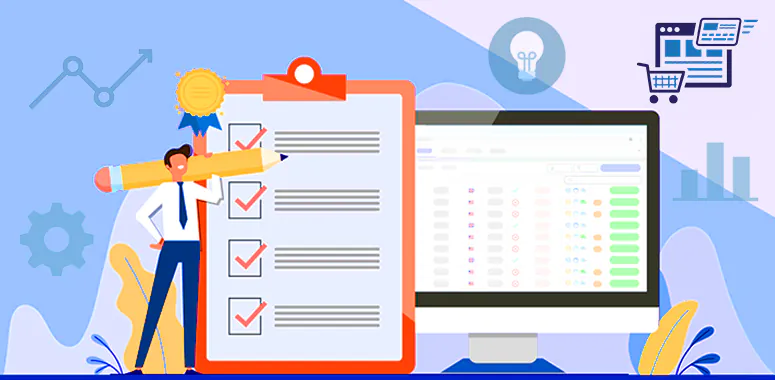 7 Reasons To Make Profitable eCommerce Product Data Entry Services
If you own a retail business and want to cover the road to progress in less time, a robust online store can solve all your worries. Making your business stand out in intense business competition requires stubbornness to become better after every failure. Deep faith within yourself and your product can create a good market impression and brand presence. The core element to succeed in an eCommerce venture is to provide rich product information to the buyer. Dealing with a great number of products requires constant information backups and categorization. For this very purpose, you can outsource product data entry services to win the eCommerce battle both online and offline.
Your sales are linked with customer trust within your company. When that trust line goes down your sales conversion also undergoes decline at the same rate. With over 2.05 billion global estimated buyers in 2021, it is very unwise of anyone to ignore purchasing prowess. Around 85% of shoppers spend their time conducting robust online researches before making an online purchase. Product aspects such as image upload, product description update, latest pricing update, and related deals derive customer attention directly. However, the time and energy spent on these tasks can be very overwhelming.
Your team will need to spend countless business hours to manage all these tasks one by one. As a result, you will have less time to take care of core eCommerce activities. When you feel that most of your time is consumed by eCommerce product listing and data entry jobs then you must consider outsourcing your concerns right away!
When your team is freed from data entry tasks, they can focus more on the growth areas of your eCommerce business. At the same time, third-party owners can support your data entry processes for hundreds of products effectively.
Data entry operators carry out the following vital tasks –
Grouping and categorizing based on prices and features
Online catalog conversion, building, and indexing
Image use and upload of enhanced images
Option arrangement process
Updating new product information and discarding obsolete products from the frame.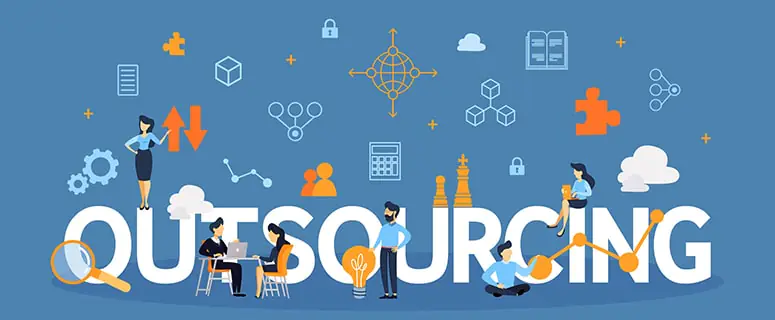 You might be wondering about the benefits you can earn by delegating your product data entry tasks to a third-party vendor. This blog is intended to provide you with all the right kinds of product data entry information such that you can calculate your business moves by outsourcing to an experienced agency.
Focus on Core Competencies
As an eCommerce/Retail business owner, you must understand the significance of product data for your online store. When an entire team spends all their time getting done one task it becomes challenging to sustain other developmental tasks. In case you have an in-house team your costs will increase with infrastructure and pay scale. When you outsource a great deal of your product data entry services you can save a considerable amount of time and money.
The high degree of accuracy
The third part agency outsourcing has become the talk of the town. You can get done with all your bulk data entry projects for years to come because this is what they do every day. This popular advantage is hard to build with an in-house team. The reason behind this fact is that they need to look after various other eCommerce operations. Professional outsourcing companies have exceptional data entry skills to enter correct product information such as color, image, SKU, and other product details. The presence of precise product information creates trust among serious shoppers and greatly influences their buying habits over time.
Helps in price comparison
Today's shopper is intelligent! They compare and contrast product deals and features of the same product on different platforms. If any e-store doesn't provide potential information or product display then it is most likely to be rejected by the buyer. Accurate information and up-to-date product categorization act as a unique standard to allure customers. An eCommerce product data entry expert will make use of all resources to put up product prices, offers, and images at the right time. This will directly facilitate buyers to compare and contrast competitor product listings. Eventually, make them understand which product grabs their interest the most. The output of such strategy-oriented data entry tasks is potential sales each time.
Superior product description writing
You can get the latest, creative, high-quality, and compelling product description writing services. With such interesting content, customers will fancy your business products and make favored purchase decisions at a higher rate. This can hype the sales pitch for your brand products. 87% consumer rate is directly proportional to captivating product content creation. The more you favor your client the more you build up your brand's confidence within the eyes of the customer.
Accurate product categorization
Precise product categorization helps to escalate faster product discovery by potential buyers. A third-party agency will help to create new product-based SKUs. This will initiate product-effective organization within subheadings. A professional data entry operator carries out in-depth product research to verify product qualities and information. This will increase your product competency in driving taxonomical product selection. Hence, the consumer can easily navigate its way towards the appealing product that suits their requirements.
Scalable as per the store's requirement
The eCommerce store helps scale up your business operations. An external vendor can easily align efficient resources for your products. The data entry services allow clients to get a whole new perspective regarding your brand product. The agency can efficiently scale up business operations in the field. With this USP, clients can only pay for the required resources as per their business ideal at any instance.
Expertise
Most of the online retailers outsource their product description writing and data entry needs in a bulk volume of products. When the task is outsourced to a professional then it becomes more efficient and error-free. Product attributes like product size, product description, product features, and product prices need proper designing. For more reliable and appealing product classification you can outsource to a respectable and renowned product data entry specialist in your domain. Outsourcing can prove light on the budget and less time-consuming. Product affiliated tasks like batch image uploading and the addition of variants on important factors such as size, patterns, and colors can be effectively undertaken with experienced product data entry services.
How ITS Can Help You With Data Entry Service?
Information Transformation Service (ITS) provides convenient Data Entry Solutions regardless of any additional investment of staff, resources, or infrastructure. By outsourcing your Data Entry Projects to us your company will be blessed with high-quality and diverse data entry-related options. Such quality service enables your data to be entered in various desirable formats with repetitive, inaccurate, incomplete, grammatically nonsensical words replaced to form better semantic clarity and understanding. Irrespective of the size and complexity ITS Team defines customized packages to directly answer specifically your business big data projects. If you are interested in getting ITS Data Entry Services you can ask for a free quote!