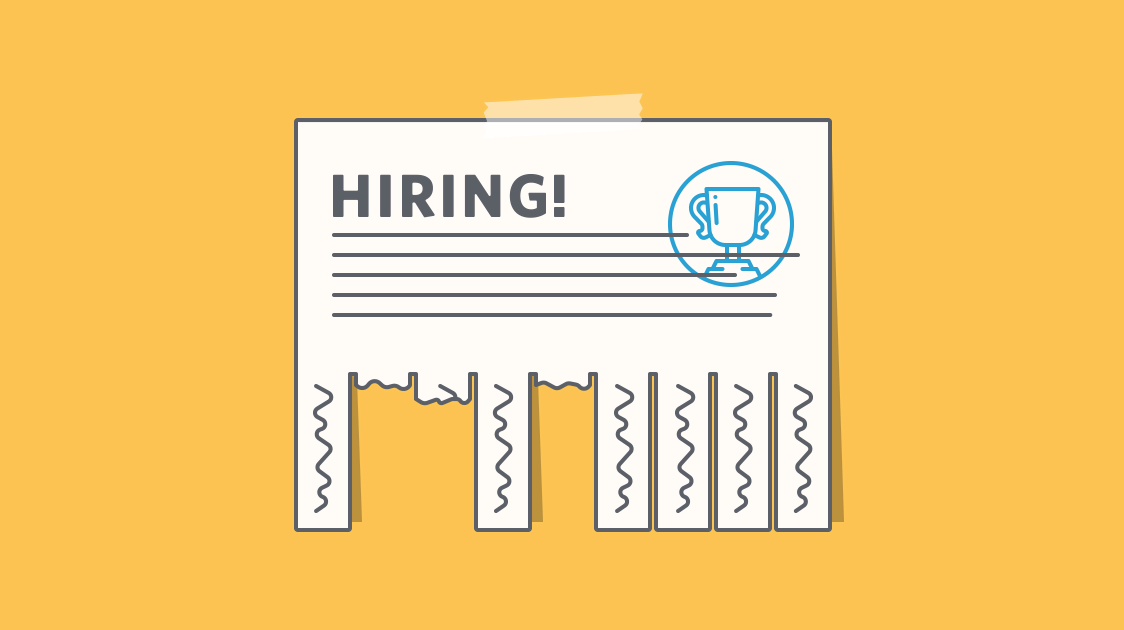 What is Job Posting Service?
A Job Posting is an advertisement that focuses on promoting staff recruitment into different departments of a company or an institution. The importance of it can't be neglected as it helps your chances to get a potential employee for your company in terms of experience and qualification status. The posting goes on the company's bulletin board for fresh alerts. Forms of an advertisement vary as per interest it can be any type of blog regarding career path, job board, job classified within a newspaper, or an ad-sponsored on a social networking site. Some employers invest in posting job openings via electronic ticker-style signs and phone or browser apps.
What is a Job Posting Service?
With the growing competition for the recruitment of the best professionals and freshly graduates to contribute to business development is at the peak, it is necessary to target the right people for updates about positions and placements for faster recruitment purposes. A Professional Job Posting Service knows which platform suits your company best for rich data as well as maintains the integrity of the company's name while posting jobs. Such as the enticing job posts and commercials you get to see online. Also, E-forms that provide you all the details about the company and submit all necessary details to the company's human resource department for conducting further professional interview process for recruitment.
Benefits of Outsourcing a Job Posting Service
Provide high-value sourcing solutions.
Helps to identify and recruit the right candidates.
It offers a professional global recruitment team.
Allows comprehensive candidate assessment and screening.
Offers less or no placement or start-up costs.
It enables increased savings.
Promotes higher delivery speed and performance outcomes.
Outsourcing doubles your chances to win the interest of candidates and the audience in your company.
Reasons to Post a Job
There are many scenarios that make Job Posting an essential mean to post about new job openings. An employer might require urgent hiring of responsible citizens to meet deadlines or manage new business processes or just to fill in the duty gaps of employees on military leave and vacation. Larger business groups such as retail and restaurants have year-round new vacant positions for qualified candidates, whenever the seat is available for them. Similarly, for concerns such as reconstruction and expansion, companies face a shortage of staff at times. Job Posting has now become the easiest and best source of job placement information.
Outsourcing Job Posting Service is the most favored opinion nowadays. The truth in this well-versed statement is a fact when it comes to earning efficient staff members over the internet with very less pen exercise. Whether big or small, corporate or multi-national business is there, the only thing that is capable to uplift your company are hardworking professionals. The best tip for better recruitment is to get yourself a trustworthy Job Posting Service and share with them all of your major concerns as well as any special demand/quality that you would like to see within the potential employee.
Formatting a Job Posting
The formatting of a Job Posting depends upon the type of the job, the space available and required as well as upon the cost with regard to the employer's special considerations. For example, while posting up a job on a company's portal or a career site you get wide space, where you can benefit yourself by writing job specifications in depth including job title, job duties, job responsibilities, required education status, working hours, wages, additional advantages, application instructions, contact information and so on.
The nature of Job Posting Service has incredibly changed over the years with the advent of faster communication technology in everyday life. Similarly, Ways to detect the right person for the job has also seemingly evolved. A Professional Job Posting Service can be of great use when it comes to optimizing our Job Ad and migrating it over other potential websites. A notice posted to a social network that limits single message space, such as Twitter, might only include a job title, location, hours, and contact information and possibly a link to a website featuring a longer description. Hence, outsourcing a job posting service can increase your chances in terms of lengthy description and unique SEO friendly format ideas.
Types of Job Postings
There are two main types of job postings. One is internal and the latter is external. An Internal Job Posting is for employees only because an already present employee possesses all the skills that are required to fill in the respective position. Most of the superior hiring entities prefer internal posting to save both money and extra time. On the contrary, External Job Postings are open to the entire general public for recruitment on a merit and experience basis. Such a type of job post is targeting fresh new talents from the youth to communicate bright ideas to bring forth their company among competitors. Whether an internal job posting or an external one it is always a good idea to create an extra-ordinary user interface for a smoother experience, easy search, filters for relevant job seeking, the more the people will refer to your site in the future.
How Can You Increase Job Posting Mechanism
Job Board Engagement can be used to find and collect resume data across different websites as well. Interested candidates can fill up forms on your website. A Job Posting Expert help optimize your job posting with search engines and help candidates to apply on any other website through your website form link directly. Professional service offers exceptional customization and various job postings formats to choose from, henceforth making outsourcing the right choice for increased Job Boards. The clients can select their own delivery-time, delivery-schedules, run-times, and data models.
Furthermore, by employing professional technical staff to handle all Job Post related questions is a good step. As new algorithms are being devised to rank job postings for better candidate selection and advertisement of the company. Facilitating people can help you gain trust and an indirect reward in the form of a trusted employee. Moreover, such a timely action can save extra workload for other monotonous job procedures. Try to be more specific as less ambiguity and more clarity is the key to winning the right candidate in less time. Hence, clarity will eventually gain you success over other job ads on other websites. Job postings whether online or traditional have to be direct, to-the-point, and written in simple language for clear understanding.
How ITS Can Help You With Job Posting Service?
Information Transformation Service (ITS) contains all resources to hunt down the right talent for you. Our recruitment procedures are in coherence with the latest universal standards. We like to keep everything updated for your customers to avoid any form of miscommunication. ITS Team ensures that all job seekers find the correct place for them suiting their credentials. We have earned the faith of our customers, through expertise and motivation to provide the best Job Posting Services. There are many aspects on which we can convince our customers that ITS is providing stand-out services. If you are interested in ITS Job Posting Service, you can ask for a free quote!