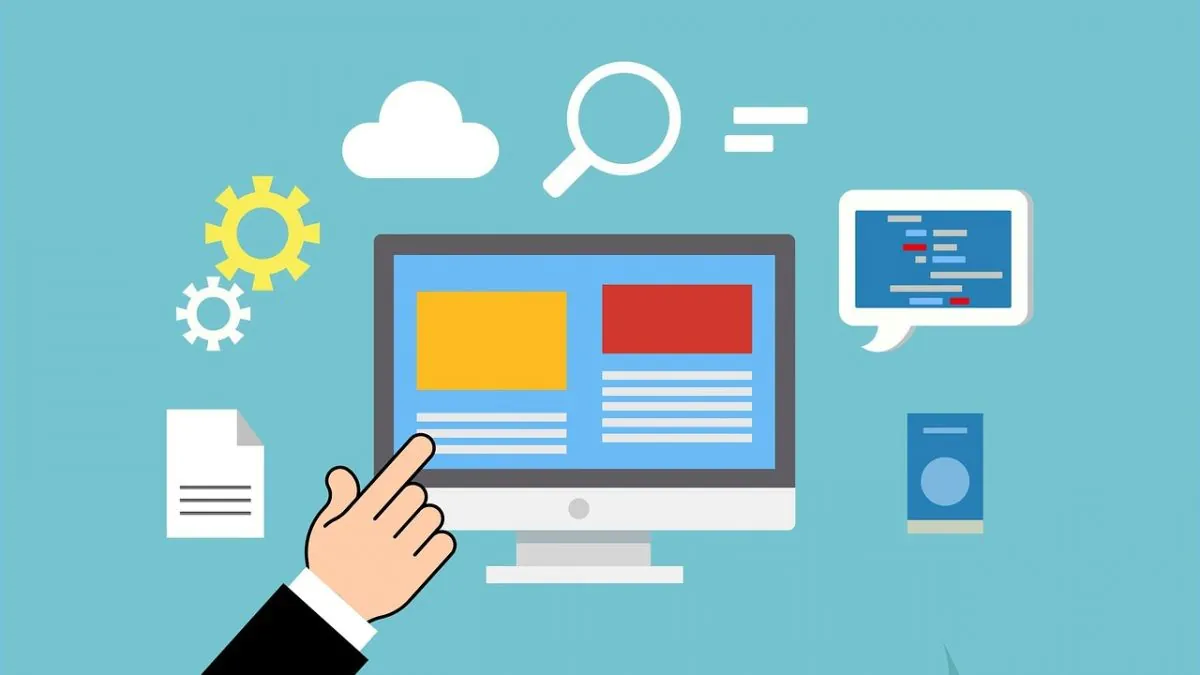 5 Best Google Map Crawlers in 2021
Information is increasing day by day with new discoveries and research going on with every passing second. It becomes really tedious to spend hours looking for the right fit of information for your task. Such data extraction task can take hours without Web crawlers. Map data are very much significant in the age of the Internet. There is always a need of generating new data for increased business values and for effective decision making in every sector. For carrying out day to day business tasks, the need for unique data is always there. A map data helps you decide all fundamentals of a business before starting a company. This is very important once you decide to expand your business community and elongate borders for better sales.
How Does Web Scrapers Work?
The entire Internet is invented to b able to be read by humans. Hence, Web Scrapers act as essential handy tools that can load the entire HTML Code into one page for the incorporated question. Let us assume that you want a detailed product description for your designed company product. So, you wills search through Amazon to get some detail about a similar product that will fill up your product description gap. Web Scraping can not only be used essentially for merely data collection but it also serves the purpose of marketing, finance, and sales.
Web Scrapers are an intelligent set of modern technical bugs that can format all information for your liking. The formats can be normal like CSV, Excel Spreadsheets, or advanced like JSON, etc.
Here are the 5 best-selected web crawling tools that will help you to scrape intended websites for desired information quickly and effectively.
Places API of Google Maps Platform
Google Maps is a platform that places API for developers around the globe. Undoubtedly, the best platform to gather up-to-date information for your business functions. Every day about millions of data is located by using HTTP requests through the API. Before employing Places API for information, the first thing that you should do is to set up an account for yourself and create your own API key.
The tool works fine with many larger websites and can repay you with portable and unique datasheets. If you are fresh and have no clue about what to do then this tool can get you all instructions of how to run your business functions and also about your competitor's business affiliations with other companies. As it is not free and you have to pay as per the pricing model conditions, but in return, you get access to tons of data fields necessary for boosting up your business strategies for increased business value.
Octoparse
Octoparse is a highly efficient web scraping tool especially for beginners such as non-programmers. With the help of Octoparse, you can create and assemble a crawler to scrape useful data from different websites for your products. Furthermore, it enables you to comprehend all your big data needs by creating exceptional crawlers that have the audacity to deal with 99% of highly complex and sophisticated web pages.
Moreover, the tool also provides enticing web scraping templates that can make scrape different notable data hubs such as Google Maps and make your web scraping journey easier than ever. The tool works by entering relevant website URLs that you wish to scrape. Either URL or keywords can do the trick to yield relevant and accurate information for your company products automatically.
Crawlers which are created with Octoparse including the templates are portable to both local machines or Cloud-based web pages. Octoparse comes with a built-in industry-leading data auto-detection feature to learn more about web scraping techniques and significant features.
Python Framework or Library
The powerful Python Framework can be used with a combination of Beautiful Soup and Scrapy for customization of effective web crawlers. With the help of such tools, you can create exactly what you have in mind. Beautiful Soup comes with many built-in libraries to search and download instruction which can be of much help while extracting data. Such a vast library can also act as a pacifier to save on time and get clean, simplified, and unique data for your business advantage.
In addition, the library consists of a lot of built-in code. In this way, you have to write codes yourself to build the crawler and deal with everything. It involves great mastery but a professional can get you through all the technicalities regarding the creation of efficient web crawlers to draw information for your company produce.
Open-source Projects on GitHub
The fourth best-listed web scraper tool is GitHub. The tool can be employed to scrape Google Maps very easily, it provides numerous open-source projects that are already devised and created by other developers. So, this will help you to get instructions from the already available crawlers and will save your money and time to create new web crawlers from scratch.
Even if you don't write all the codes by yourself, still it is necessary to know the basic codes to run the script for carrying out the data extraction process. The quantity and quality of the dataset is dependent on the open-source project on GitHub, The input you receive is in .txt file. For extraction of smaller-scale data for your business, it can be suitable for you but for comprehending big data needs the tool can't produce desirable results.
Web Scraper
Web Scraper is the most extensively employed web scraping tool. For this, you need to download the Google Chrome Browser and install the extension web scraper to start its action. The tool gives you an edge over writing numerous codes to get information. For web scraper, a chrome extension is just fine to yield good data extraction results for your company leverage.
However, it should be kept in mind that for heavy data installation and extraction, codes are essential for better results. The Data is copied onto a spreadsheet to avoid inconvenience. The purpose of the whole process is to save time for the development of new knowledge rather than employing the existing one already available on the Internet for something (Anything). An example would be to copy contact information such as phone numbers and names or companies and their URLs for contact scraping.
How ITS Can Help You With Web Scraping Service?
Information Transformation Service (ITS) includes a variety of Professional Web Scraping Services catered by experienced crew members and technical software. ITS, is an ISO-Certified company that addresses all of your big and reliable data concerns. We believe in high data security and have our own servers and secure internet services, to make clients feel safe about their data and can convey us any other information that, is required during the data extraction process. Popular techniques include text pattern matching, HTTP programming, HTML parsing, DOM parsing, vertical aggregation, semantic recognition, and computer vision (Web analysis). All such techniques are employed by ITS Professionals to benefit you with unique and error-free data.
For the record, ITS served millions of established and struggling businesses making them achieve their mark at a low price. For acquiring our Professional Web Scraping Services ask for a free quote.