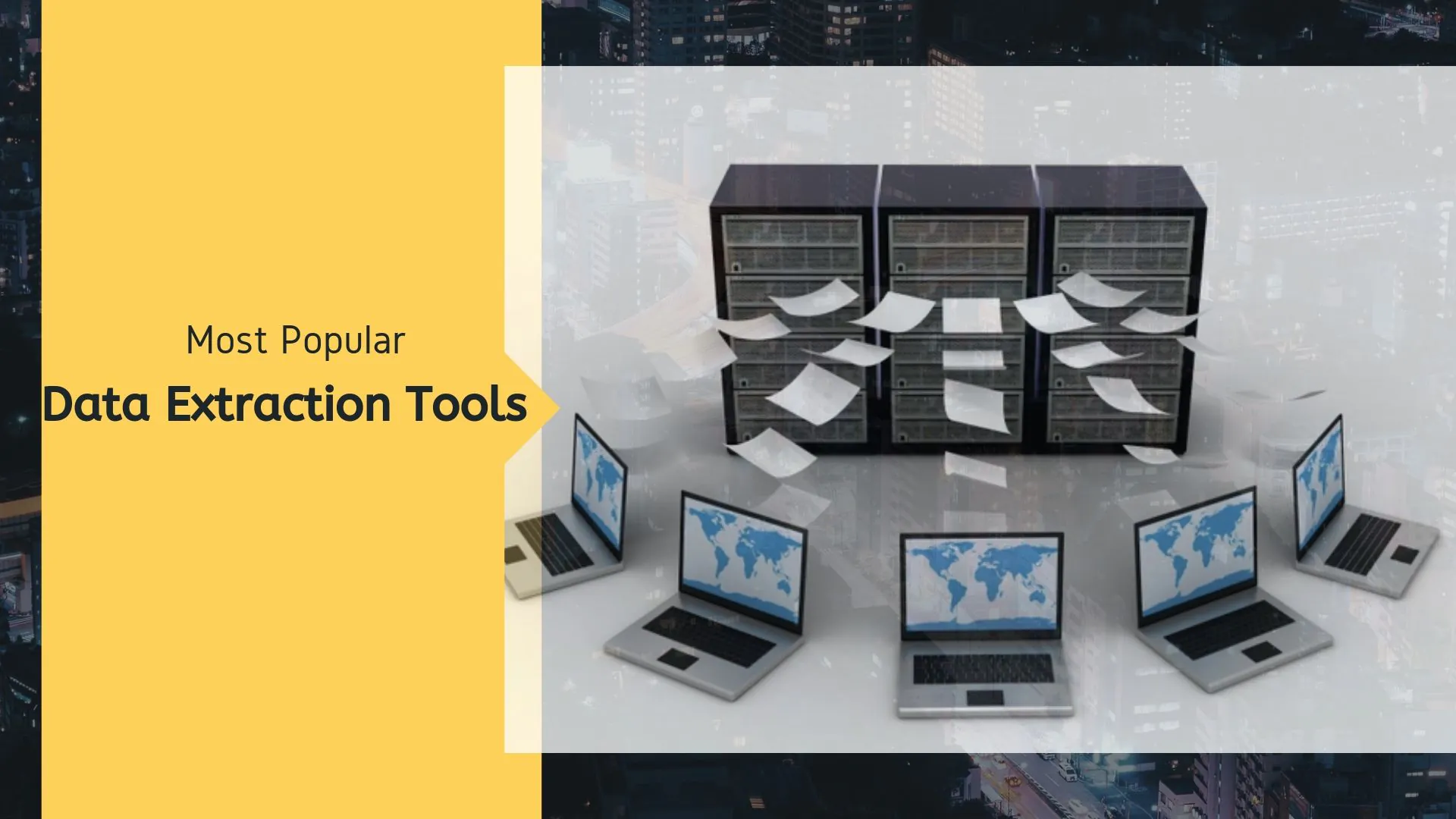 3 Easy Tools to Extract Data from Websites
If you are unable to download your target data or there are no available options for copy and paste, then your first choice should be web scraping. It doesn't matter in advanced web scraping if you can operate the main sources of web datasets. You can find much interesting information on the web with the help of web scraping. This blog is essentially focused to put forward 3 exciting ways by which anyone with a non-programming background can access without any hassle. The two tools can be accessed directly via browser while another option i.e. Google Spreadsheets is available. The most important aspect regarding these tools is that they all are free and simpler to use (no Programming Skills required).
Since we are gossiping about web scraping, are you aware of what in reality web scraping is and what data wonders it can perform for you? Let us begin with this important question!
What is Web Scraping?
Web Scraping is a software technique devised to extract information directly from the website in a secretive manner due to copyright infringement. With the help of web scraping, you can easily extract information in the form of both graphics and text for multiple businesses, academic or personal reasons. An interesting feature of web scraping is that it can be very well differentiated from web crawling (indexing information process), as it focuses more on the transformation of the unstructured data. You can organize the extracted unstructured data (HTML format) into well-structured data typically in the spreadsheet or central local database.
3 Web Scraping Tools For Non-Programmers
1. Table Capture (Chrome Extension)
Table capture is an extension that can be added to your Google Chrome browser when you need to navigate web pages for more information. With the help of this extension, you can very quickly copy all the HTML tables to your clipboard and can ultimately utilize them in spreadsheets such as Google Docs, Microsoft Excel, and Open office.
Installation
I assume that you are already having known how about Google Chrome and how to install it on your PC. After installing the Google Chrome Extension page you can simply search for a 'Table Capture' and link it to your browser. After completing the action just make sure your extension is active. It can also be disabled whenever you wish.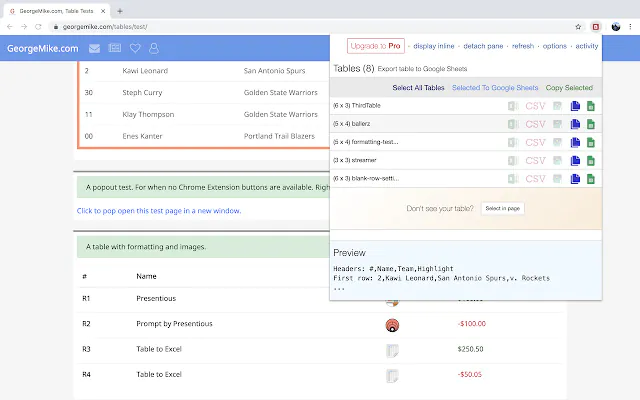 How to Scrape Data with Table Capture
Let us suppose we need the markets data from the webpage 'Financial Time'. You will see various tables when you access the page but the real challenge is to elicit the right and targeted information for your data projects.
With the Table Capture extension, data processing becomes relatively easier. You can effectively navigate through the web pages inclusive of all tables. By double-clicking on the red icon you can land directly on a list of tables that are present on the web page. You can copy-to-clipboard when the menu bar appears every time you click over the table on the given web page.
2. Clipboard to Table (Firefox Extension)
If are prefer the Firefox browser over chrome then luckily this tool is just made for you! It provides amazing results as much as competitive as that of Google Chrome extension. The only difference exists in the selection of rows and columns of an HTML table.
Installation
Let us begin the explanation with an assumption that you have Mozilla Firefox pre-installed on your PC. Otherwise, you can download it instantly from the clipboard (download) to the table from the Add-ons Mozilla page. Just make sure that the add-in is linked to the browser for action support.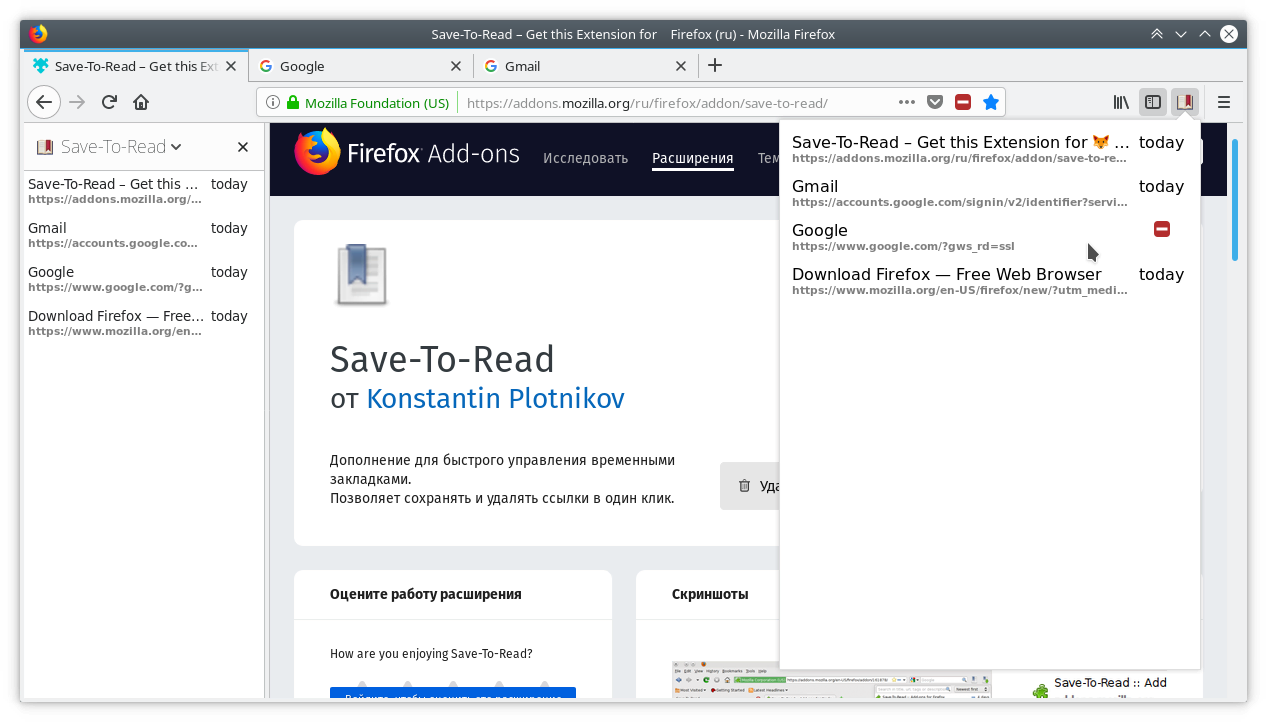 How to Scrape Data with Clipboard to Table
Scraping web data from the Clipboard is even simpler than the previously mentioned web scraping tool. All you need to do is that you need to place the mouse cursor over any table then right-click to make visible various options. You will come across the 'Table2Clipboard' selection. Choose the option and you can copy the whole table or just a specific or a random column/row to your Clipboard. The extracted data can be saved in a spreadsheet as per choice.
3. Google Docs Spreadsheets
Only a few people can maximize the Google docs tool's potential, Although Spreadsheets (Google docs) have improved a lot since last years. Today, the platform offers interesting features to extract data from HTML tables as well as the option to transfer the data directly into the spreadsheet.
Installation
You must access a Google account to gain access to Google Docs. After logging in check the Google Drive page and create Spreadsheets.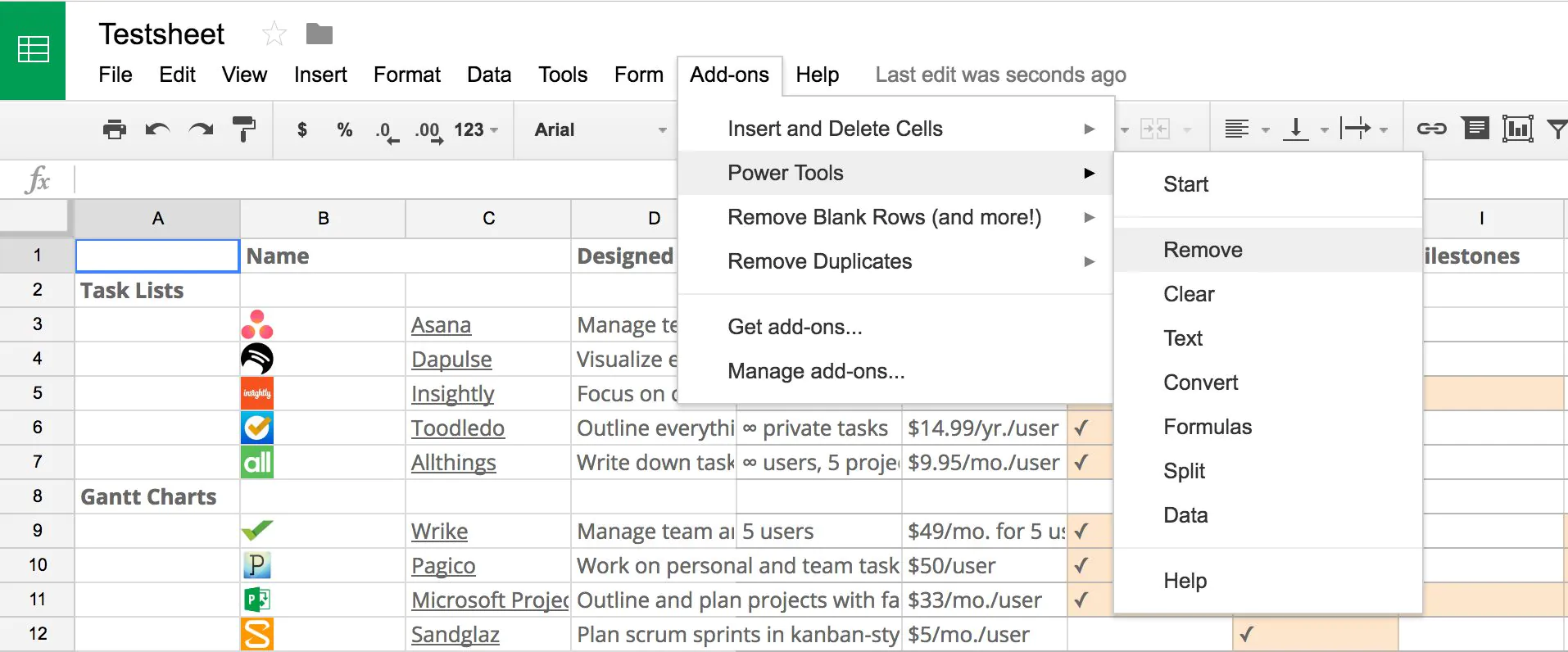 How to Scrape Data with Google Spreadsheets
You need to enter a formula consisting of 3 arguments as described below:
= importHTML("","table",N)
1. The first argument is that the URL on the web page which contains the table needs to be positioned within double-quotes.
2. The second argument is given that the URL web page must contain a table, and it depends on your query type which you would like to pose just like you can request a 'list' of elements within the page.
3. the Third one indicates the whole number of the table within the web page. The numbering starts from (1) and so on.
It is recommended to begin with (1) and to further increment a number until you get to the correct table.
Example
Let us extract the table from the 'Financial Times' web page with the help of a Google Spreadsheet. The formula which we are going to utilize to carry out the extraction process would be:
= importHTML("http://markets.ft.com/research/Markets/Overview","table",1)
If the action is completed successfully, you will have fresh data in front of your eyes extracted just from the web page you had pre-planned into a spreadsheet. An amazing aspect about web scraping is that even if the HTML table needs updating on the web page or website. The data in the spreadsheet will be automatically updated when you refresh the Google docs Spreadsheet.
Conclusion
In this blog, we essentially covered all-important notions and strategies related to top web scraping tools to extract unique data from any website you want. The above-mentioned 3 simple tools can be used by non-programmers to extract information without getting into complex coding mechanisms. In the market, you can also find many much-sophisticated web scraping tools which require advanced coding (programming) skills to write a script and so on. You can avoid the hassle for relatively simpler data projects by using these 3 web scraping tools.
How ITS Can Help You With Web Scraping Service?
Information Transformation Service (ITS) includes a variety of Professional Web Scraping Services catered by experienced crew members and Technical Software. ITS is an ISO-Certified company that addresses all of your big and reliable data concerns. For the record, ITS served millions of established and struggling businesses making them achieve their mark at the most affordable price tag. Not only this, we customize special service packages that are work upon your concerns highlighting all your database requirements. At ITS, our customer is the prestigious asset that we reward with a unique state-of-the-art service package. If you are interested in ITS Web Scraping Services, you can ask for a free quote!