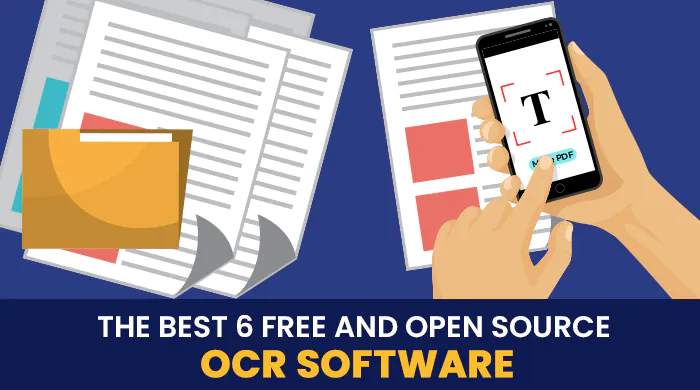 Top 6 Free OCR Tools In 2021
OCR is common terminology used to define electronic equipment which is used to identify and check characters within scripts in printed format. The technology is put in use to determine the structure of light and dark patterns printed on paper for translation into computer language via the process of character recognition. In simpler words, the text on the image is recognized and extracted in an editable document. The two main strong objectives of OCR are to efficiently store documents and to re-use the document and its contents at the time of need. Nonetheless, OCR can also search for documents to make the flow of information more streamlined for smooth handling for big enterprises where heavy documentation is carried out every minute of the day. For beginners, it is very important to choose good performance OCR system software for timely business solutions. The blog highlights 6 free OCR programs that can help you maintain your business sanctity by handling documentation fluently.
FreeOCR
As the name suggests, FreeOCR is a free optical character recognition tool for windows. It supports a wide variety of scanners and can scan heavy PDF files along with multi-page images converting them into popular image file formats hassle-free. The Tesseract OCR PDF engine of the software tool is an open-source product that was released by Google. Created and developed at Hewlett Packard Lab between 1985 and 1995. FreeOCR won the top performer accuracy contest held by the University of Nevada in Las Vegas.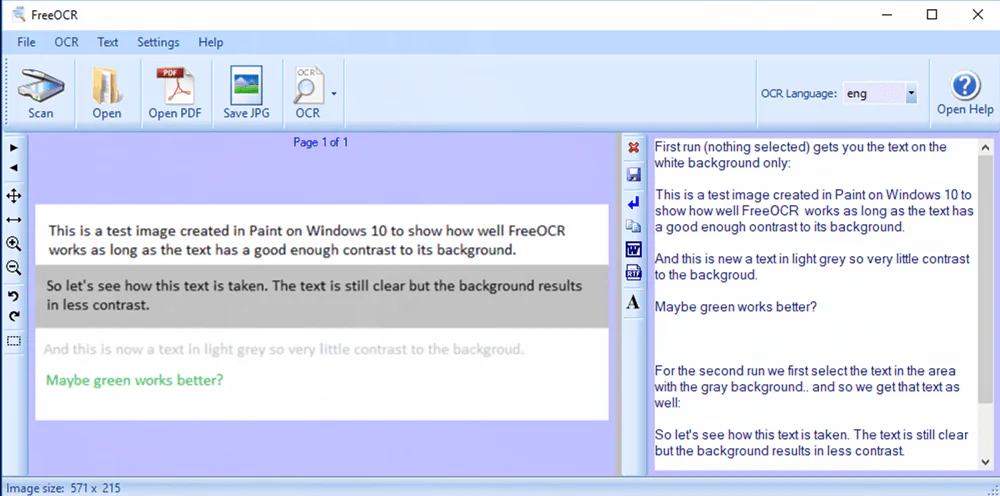 Pros:
It has a simple user interface.
Support Multilingualism.
No size limit.
Cons:
The user interface is outdated and some words are not accurately recognized if the paper is not aligned properly.
Supported Languages:
In case if you wish to change the OCR language just right-click the drop-down button of the OCR Language and opt for the 3 digit language code. You can find Eng, Dan, Deu, Fin, Fra, Ita, NId, nor, Pol, Spa, Swe as default languages in FreeOCR.
2. Adobe Acrobat Pro DC
Adobe Acrobat Pro DC connects your PDF files from any location and shares them with anyone you want. With the help of this software tool, you can easily review a report over your mobile phone screen and can edit a proposal directly on your tablet or even comment on a presentation in a browser. All this and more can be done without missing a beat. You can efficiently extract text directly from the document and convert it into scanned documents and edit PDFs single-handedly.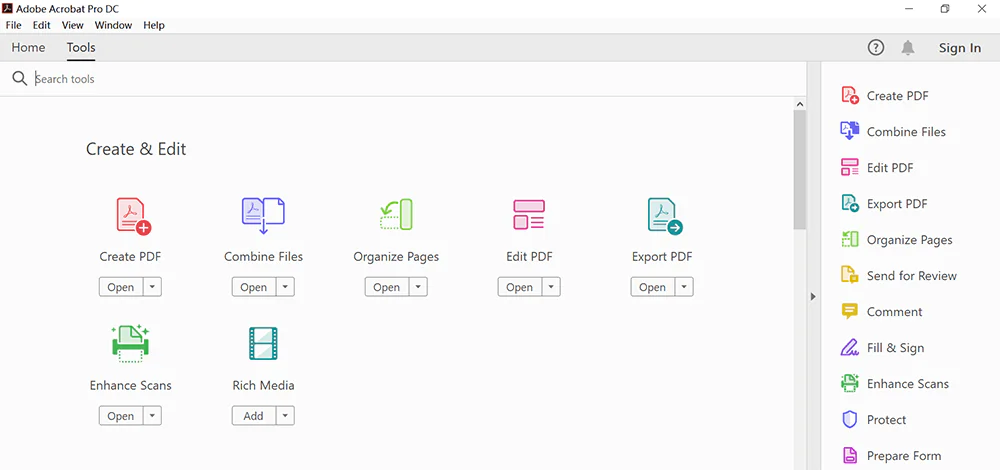 Pros:
It converts documents instantly.
It matches fonts accurately.
It is compatible with Microsoft office.
Adobe Acrobat Pro DC is best for archiving.
Cons:
It provides a free version that lacks professional-level features.
The rich setup becomes overwhelmingly difficult for beginners.
Supported Languages: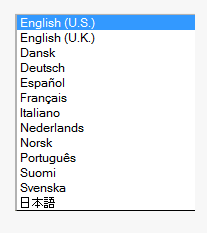 By default Adobe Acrobat Pro DC uses languages opted from the 'My Information' dialog box. OCR engines employ language-specific dictionaries for accurate text conversion. For non-Latin Languages such as Japanese, the OCR engine does not interpret the text unless the language is selected from the dialog box.
3. Microsoft OneNote
This OCR software tool is a digital notebook devised to revise and revisit notes with ink annotations, highlighting, and typography. Microsoft OneNote is a flash of inspiration for all who want easy and latest documentation styles up their sleeves. The remarkable tool works across all devices and lets you directly copy a text, file printout, or image and paste it into your notes. You can edit, reformat, arrange and even delete information according to your interest. It is an excellent method to copy information from any business card by scanning it into OneNote. Afterward, you can paste the scanned credentials on Word or Outlook.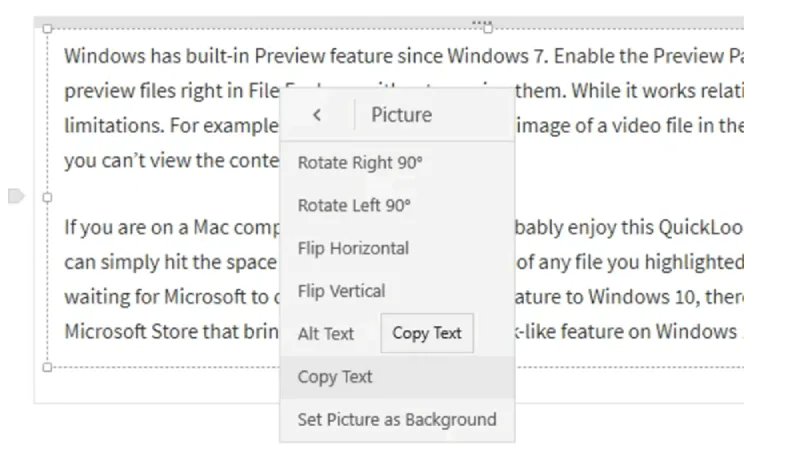 Pros:
You can easily share notebooks with your coworkers, family, and friends.
It allows easy access to note-taking across multiple devices and platforms.
Cons:
Complex for a Newbie.
Supported Languages:
Microsoft OneNote extends its support to 21 printed languages such as Danish, Dutch, English, Chinese Simplified, Chinese Traditional, Czech, Finnish, French, German, Greek, Norwegian, Polish, Portuguese, Hungarian, Italian, Japanese, Korean, Russian, Spanish, Turkish and Swedish.
4. Wondershare PDFelement Pro
Wondershare PDFelement Pro is yet another exciting free OCR function desktop software tool. By using this OCR tool you can effectively convert PDF files into Excel, Word, PPT, JPG, RTF, PNG, etc. The converter supports an easy user interface and operates perfect output quality. With the OCR function, you can very well recognize and edit all scanned PDF files and search for any scanned or image file without much effort.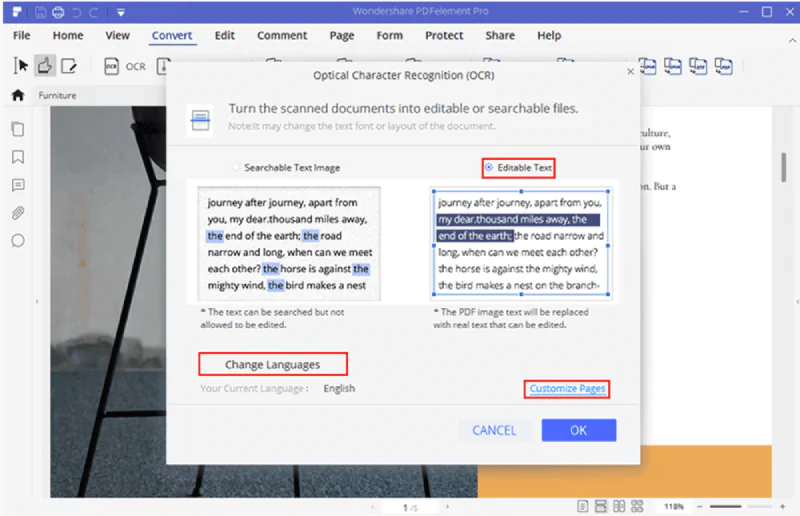 Pros:
It supports multiple languages at a time.
The software recognizes and edits all kinds of scanned texts and images for conversion into PDFs.
Cons:
It does not support any embedded video files during PDFs Conversion.
Supported Languages:
The OCR function supports dozens of languages namely: Japanese, Spanish, English, Portuguese, German, Simplified, Chinese Traditional, Croatian, Italian, French, Bulgarian, Chinese Catalan, Greek, Czech, Korean, Polish, Romany, Russian, Slovak, Ukrainian, Thai, Dutch and Turkish.
5. SimpleOCR
SimpleOCR is an extraordinary OCR software tool with the help of which you can deal with multi-column content and non-standard font color images with the best quality output. If you own a scanner of your own and want to avoid retyping your documents again and again then SimpleOCR is the right software tool for you! It provides seamlessly fast and free services for home users, corporate users, and educational institutions.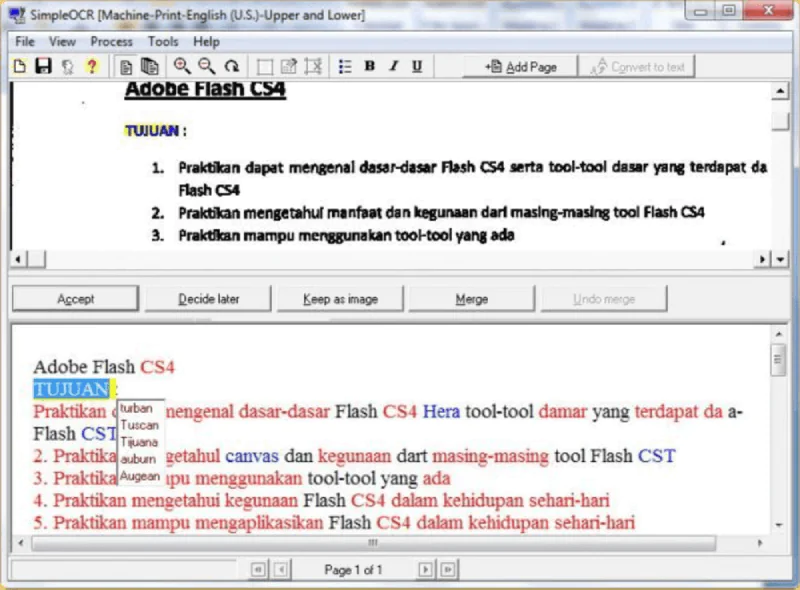 Pros:
All-in-one and Easy-to-use OCR software.
It comes with a built-in spell-checker for eliminating discrepancies in the scanned text.
Cons:
Handwritten extraction has certain restrictions and is only offered for 14 Days for a test run on a free trial basis.
The OCR software does not support tables and columns.
Supported Languages:
SimpleOCR currently supports only French and English Langauge recognition.
6. Boxoft Free OCR
Boxoft Free OCR is a completely free OCR software tool that can extract all kinds of texts or images from paper printed documents. The freeware proves authentically helpful to analyze multi-column text and back up multiple languages all on one platform. You can evenly scan any of your paper documents and then OCR content from the scanned files be turned into editable text in the blink of an eye.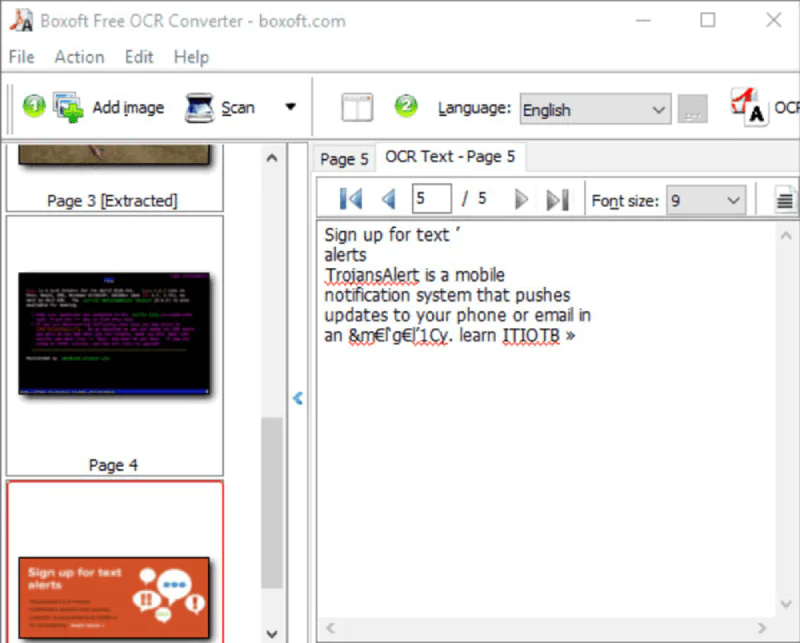 Pros:
It supports a simple user interface.
Character Recognition in multiple languages.
Cons
Only supports Windows
Supported Languages:
Boxoft Free OCR recognizes various languages such as English, Italian, Dutch, French, German, Spanish, Basque, and Portuguese.
How ITS Can Help You With OCR Services?
Information Transformation Service (ITS) has a lot to offer in a little. ITS OCR Professionals are trained in attaining multi-lingual objectives. Our executives will manage your data center in the most effective way. ITS Team holds a comprehensive understanding of ICR and OCR Service providing processes, Functioning, and solutions, making it a beneficial association for your business. We are exceptional at putting up with international standards and providing you 100% error-free results within the shortest interval of time. ITS can benefit you with OCR Services in the long run. ITS works 24/7 round-the-clock services for quick turnout time that helps the client benefit from the time zone advantage. If you are interested in ITS OCR Services, you can ask for a free quote!