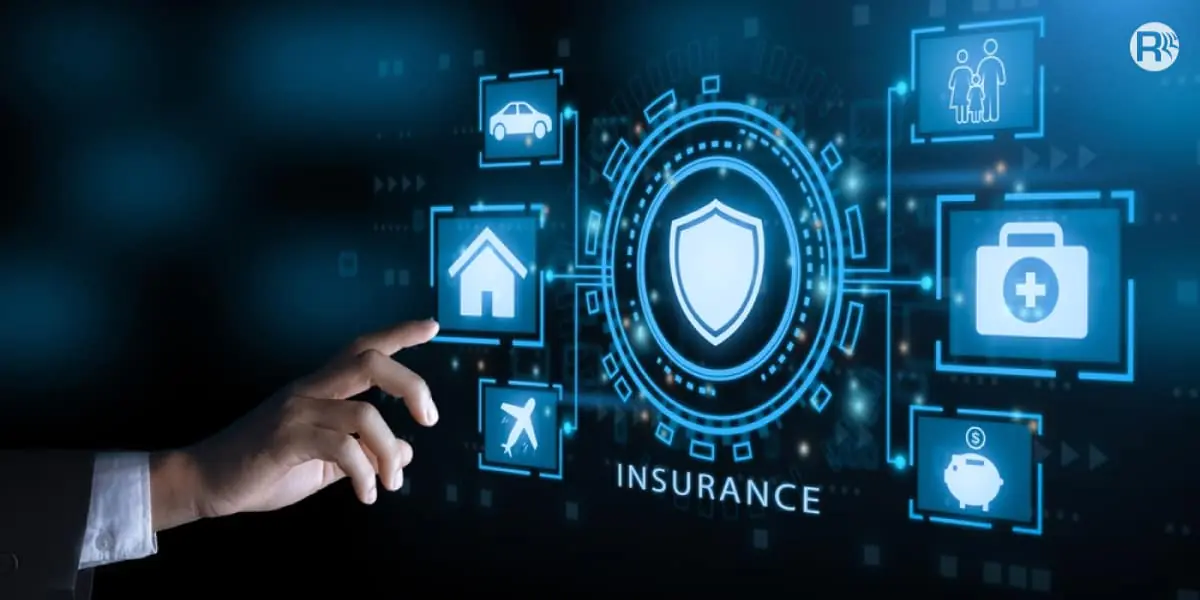 Top Benefits Of Data Analytics In the Insurance Industry
The insurance industry deals in an unlimited amount of raw data including customer information, pricing information, product details, and underwriting practices. The sky-rocketing competition has served as a driving force for digitization in the insurance industry. Moreover, document privacy policies and customer trends have further added to the cause. To promote effective digitization of insurance claims, document scanning and conversion services play a strategic role in digital transformation. You can easily analyze, manage and streamline information with the help of a well-maintained data analytics mechanism. Today, more insurance companies are adopting competitive data analytics to achieve their company's long-term objectives. When insurance analytics is carried out in its full capacity it can transform your business by improving your business decision making, customer conversion, and overall business intelligence.
The key advantages of implementing data analytics in the insurance industry include –
Increases Lead Generation
CRM and specialized agency management systems allow businesses to rightfully target customers and result in a huge number of raw lead generation. Thus, data analytics-enabled tools help in catering to customers with relevant marketing messages and promotions to warm up leads. The insights gathered from the data reports are then processed to reveal customer buying behaviors right from search to sales conversion.
Improved Customer Satisfaction
Customer satisfaction is a core benefit of employing data analytics for your business support, brand identity creation, and referral marketing/promotion. With authentic data insights and market trends, an insurance company can correctly address customer expectations. By capturing client feedback you can digitally store it in accessible formats and derive workable insights on customer lifestyle habits. Therefore, digital data analytics is a better way to improve your company's sales prospects.
Improvements in Fraud Detection and Risk Identification
With the assistance of actionable data intelligent tools in data analytics, many insurance companies have cut short the risk factor of fraud to a greater extent. By locating the potential challenges you can appreciably decrease the chances of issues arising in the first place. Therefore, data analytics is a good way to make insurers proactive and enables them to identify fraudulent activity to take precautionary measures at the right time for easy prevention.
Significance of Data Analytics in the Insurance Industry
Data analytics have various astonishing applications in the insurance sector like delivering personalized services, optimizing customer acquisition, smooth processing of insurance claims, timely fraud detection, intelligent underwriting policies, and much more. Hundreds of insurance companies are upgrading their systems to leverage the much-needed benefits of data analytics in their business. As data analytics have considerably changed the way insurance industries operate it is beneficial for companies to educate themselves regarding the core benefits of leveraging data analytics insurance processing to make the most of the available data. To build a clear cut understanding of how data affects your business's internal processes and the impact of data analytics refer to the points given below;
Using real-time data analytics your insurance company can figure out how profitable your business is.
You can tweak your insurance sales practices to maximize those profits.
Data analytics reduces time wastage with policyholders.
Increases overall business performance.
Doubles per-customer and per-agent profitability.
How is Data Analytics Transformation the Insurance Industry?
Providing Client-centric Services
The insurance industry is client-centric. Clients look forward to entrusting their valuable data to a reliable consultant. Insurance data analytics can help brokers improve services provided to customers by leveraging insurance intelligent systems to elicit useful data insights from customer data. For instance, agents can access a client's complete portfolio by using smart dashboards. If any of the client information is incomplete or there is a gap in client demand coverage the system will automatically generate alerts.
Pricing Premiums Accurately
A common challenge attached with insurance companies is to correctly price the premiums of every client. In odd cases, the policyholders face high premium amounts for no mistake on their part. To mitigate this challenge insurance companies have devised new methodologies using data analytics. By employing actionable insights gathered from data analytics you can efficiently track policyholder behavior to accurately set premium prices. Insurance data analytics acts as a predictive modeling tool to estimate the probability of policyholder behavior. In this way, insurers can monitor policyholders driving habits and other behavior to compare with other policyholders in the database. For example, in the case of auto insurance, an app can be downloaded on a smartphone or a box can be placed inside a vehicle to monitor the driving behavior of the policyholders over time. The gathered information via predictive technology can be used to set a premium price policy for policyholders for coverage.
Preventing/Reducing Fraud and Waste
Fraudulent claims are very common in the insurance industry. Certain policyholders tend to cheat insurers in some way. Data analytics helps you big time in reducing such false attempts of fraud to an extent. Insurance companies can carry out timely action with actionable data to catch a likely fraudster. For example, an agent can gather real-time data across social media platforms to see investigate if the policyholder is engaged in any sort of fraud-related activities or not.
Self-servicing of Policies
Self-servicing policies are termed one of the remarkable innovations in the insurance industry. The company provides a portal to its policyholders wherein they can easily manage their insurance policies all by themselves. This will maintain a good flow of data to focus on core issues in their business. The use of modern-day data analytic tools will further enable your company to formulate smart recommendations for your clients for instance a policyholder can buy a new plan or make changes to an existing policy quite easily.
Claim Management
Data analytics enable insurance companies to smartly analyze a huge amount of data at the underwriting stage of policymaking to detect any inconvenience. For example, when a client claims at that moment the insurer can easily confirm whether the claim is legitimate or not. Data analytics help leverage real-time data for large-scale monitoring via social media and other digital channels. Data analytics has transformed the way traditional insurance companies operated now everything is turned into a digital regime for serving mankind in a better way.
Restructuring the Insurance Industry
Data analytics has changed the face of the insurance industry and made it even more competitive than before. Insurance companies are doing their best to implement calculated strategies using data analytics to become more noticeable in the crowd. Offering low-cost product than your competitors will help you boost your customer service to excellent. Inshort, data analytics will seamlessly transform insurance companies existing processes to meet the increasing demand of real-time data and other regulatory requirements.
If you are interested in ITS Document Conversion Services, you can ask for a free quote to get all your queries answered within 24 business hours!