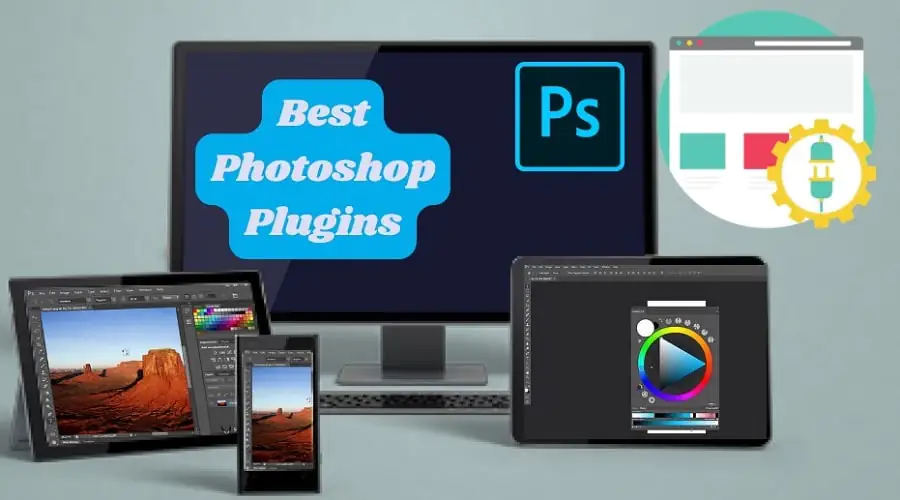 Best Photoshop Plugins for Animation
Photoshop is an incredible power-packed program with extraordinary features to take advantage of. However, if you don't have ample knowledge about the program you can struggle with finding perfect color palettes that suit your taste or you might find it difficult to organize layers over layers to form a perfect model structure in the first few runs. Not to exaggerate but it will take very long for an inexperienced lad to sift through the huge brush collections supported by Photoshop. Luckily many brilliant minds have built Photoshop plugins to enable you to solve all your problems related to this magical engine. Even if you employ any one of the yet-to-be-mentioned plugins you can still accomplish your artistic process. By using a PS plugin you can save a lot more time and resources needed to perform menial tasks and focus on the main part i.e. Your Artwork.
Coolorus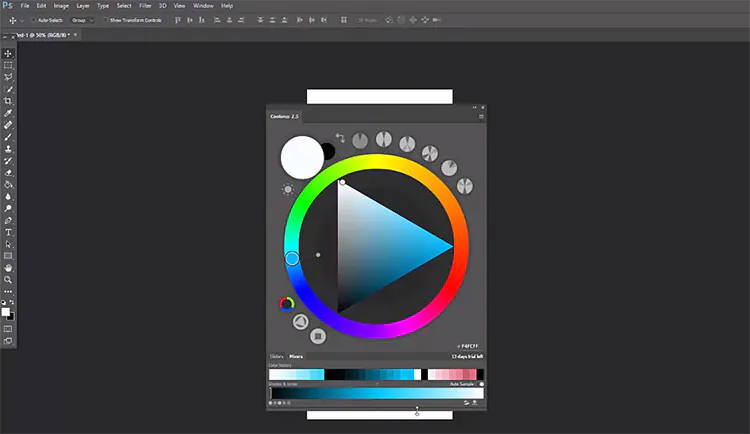 Coolorus is a color wheel plugin to accomplish all your creative agendas. It helps boost your artistic process speed and brings consistency to your color selection mechanism. The plugin also allows effortless saving of all your previous color picks on the fly. The user interface supported by the plugin is simple and easy to be understood by a layman. If you struggle in keeping balance in your color scheme you can use Color Mixer and Gamut lock features to keep things on track.
BrushBox
Have you ever spent countless hours downloading a set of new brushes and figuring out the right one to use for your artwork? The fact is not hidden from anyone that Photoshop's Brush Preset Manager lacks organizational potential this is where the BrushBox plugin comes to your rescue. BrushBox possesses the much-required brush management power that you have searched for all your life. You can categorize your color brushes into labeled groups that are color-coded for easy brush recognition. You can even custom tag your desirable brushes to quickly find them whenever needed. If you are using one brush over and over again you should change the preset settings and predefine its color over again. BrushBox is super easy to use and is light on the budget. With this plugin, you can bring simplicity to your digital art.
Rename
If you are facing trouble in winding up a complicated artwork then you should surely give Rename plugin a try. This plugin is an exceptional layer organizational tool that comes with an amazing tagging and renaming system. Renamy's flagship features include the selection and renaming of various layers with a single click. After layers are renamed they are saved with a tag to help you quickly find them at a later time. Rename plugin provides consistent results with over 20 layers. Using this plugin you can efficiently find, replace and rename batches for your better understanding. For example, you can search 'red' names and replace them with 'blue'. For the Rename plugin, you need to learn some basic coding skills with their language but it is easy to remember once you practice a little.
MagicPicker
MagicPicker is yet another good option to improve your color wheel. It is more than just a plugin because of the added features and functionalities. The artificial intelligent plugin comes with many smart keyboard shortcuts to speed up your artistic process. The color wheel can also be displayed in a traditional color wheel or LUT cube. This plugin supports a well-organized and easy user interface to scale the bigger panel effectively. If you like painting with different color schemes then MagicPicker provides you with a great many options such as complementary, locked Mono, Triad, and other color schemes. To limit these erratic color choices you can also enable Gamut Lock to limit color options to warm or cold gamut. For artists who intend to print their artwork then K-Lock makes sure that printed colors are accurate and vivid. MagicPicker can be installed in both Illustrator and Photoshop thus making it a reliable option for an artist.
MagicSquire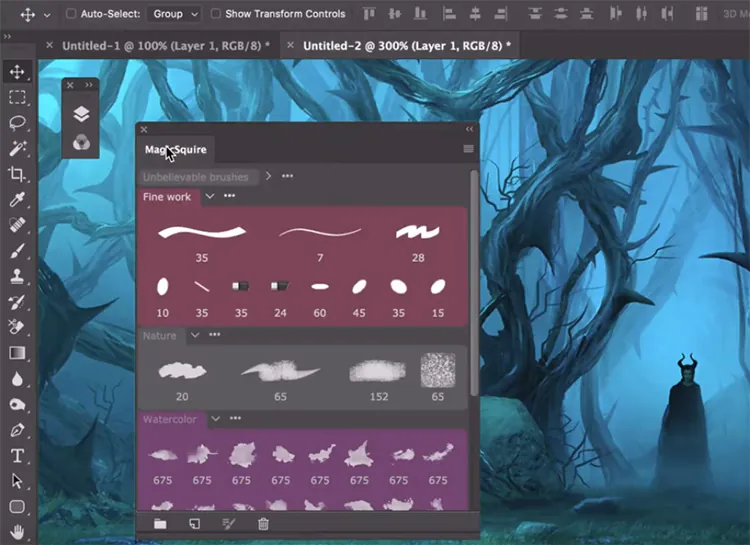 Similar to BrushBox, MagicSquire helps to organize your color brushes into color-coded groups for easy painting. However, the true capabilities of MagicSquire lie in its preset settings and detailed brush. When you save any brush you will see four auto-generated previews that you select. Furthermore, you can set which features are your favorite such as size, color, opacity, jitter, and more. For something more obvious you can change the visualization to the horizontal mode which is a unique method to learn how a specific brush will react when drawing horizontal lines. This plugin also supports a simple and easy user interface to help you learn more along the way.
Color Constructor
The color construction helps you in effectively determining the color palette for your art project. It provides safe access to 3D visualization tools to give a realistic touch to your work depending upon your color source. You can pick a shadow source color and light source color to paint a perfect scene. Using the Color Constructor plugin you can select up to four base colors and get faster results as per the lighting system. After satisfactory results, you can directly copy the edited results to Photoshop. The plugin requires zero 3D knowledge and is favored by fresh artists. You can create detailed scenes with various light sources.
Prisma Palette
Last but not least Prisma Palette plugin, you can easily calculate the color scheme of your projects based upon the intensity of shadow and light. Although it does not provide you with pre-visualization it helps you accurately adjust your brush according to the lights you are using in photographs and animations. In addition, you can select the background color and then a light color to begin painting in contrast with your base. However, this plugin is in the Beta stage where different tutorials are being made but it is still a reliable investment to learn more about color theory.
How ITS Can Help You With Professional Photo Editing Services?
Information Transformation Service (ITS) is a place where you can find numerous professional photo editing services to enrich your artwork with a high level of creativity and consistency. Our project managers keep in touch with you to convey your project's smooth progress at every stage of the artistic process. Not only image editing but there are tons of image processing solutions to keep an eye on namely, image restoration, image clipping, animation, and modeling services. ITS professionals employ the latest Photoshop techniques, tools, and software to render your images realistic and clear. Our stringent artistic workflow and quality assurance standards contribute to your business growth. With over 30 years of Excellence, we can assist your company with faster and more reliable services. If you are interested in ITS Photo Editing Services, You can ask for a free quote!